Battle of the Kings – and the winner is…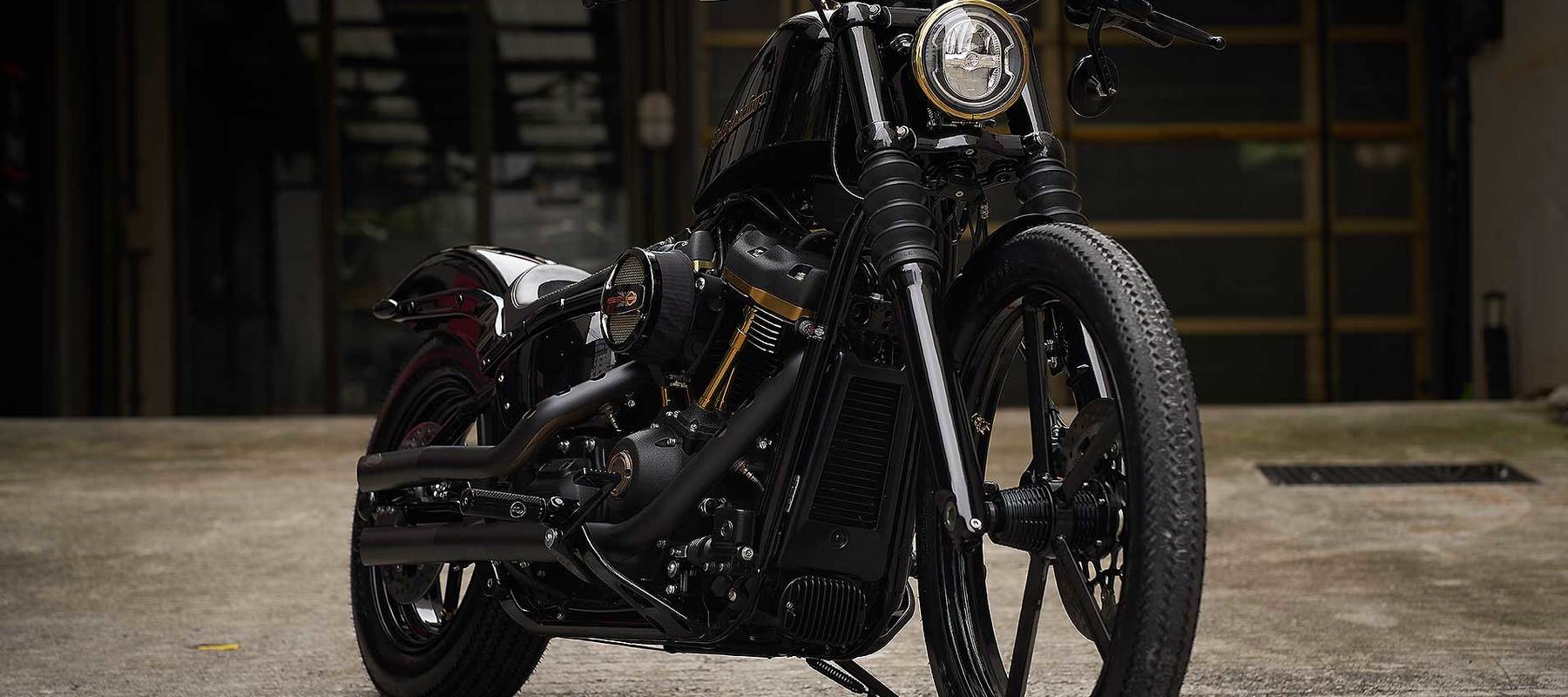 More than 300 international dealers from over 30 countries entered the 2018 edition of Battle of the Kings, a custom build-off competition held throughout the Harley-Davidson dealership network.
The overall winner was announced at this year's EICMA motorcycle expo in Milan, Italy.
And the winner is… Congratulations to Harley-Davidson Bangkok for this magnificent creation 'The Prince', a simple and contemporary interpretation of the classic chopper, based on a 2018 Street Bob. What make this feat even more remarkable is that it was the first time that Thailand had been included in the competition.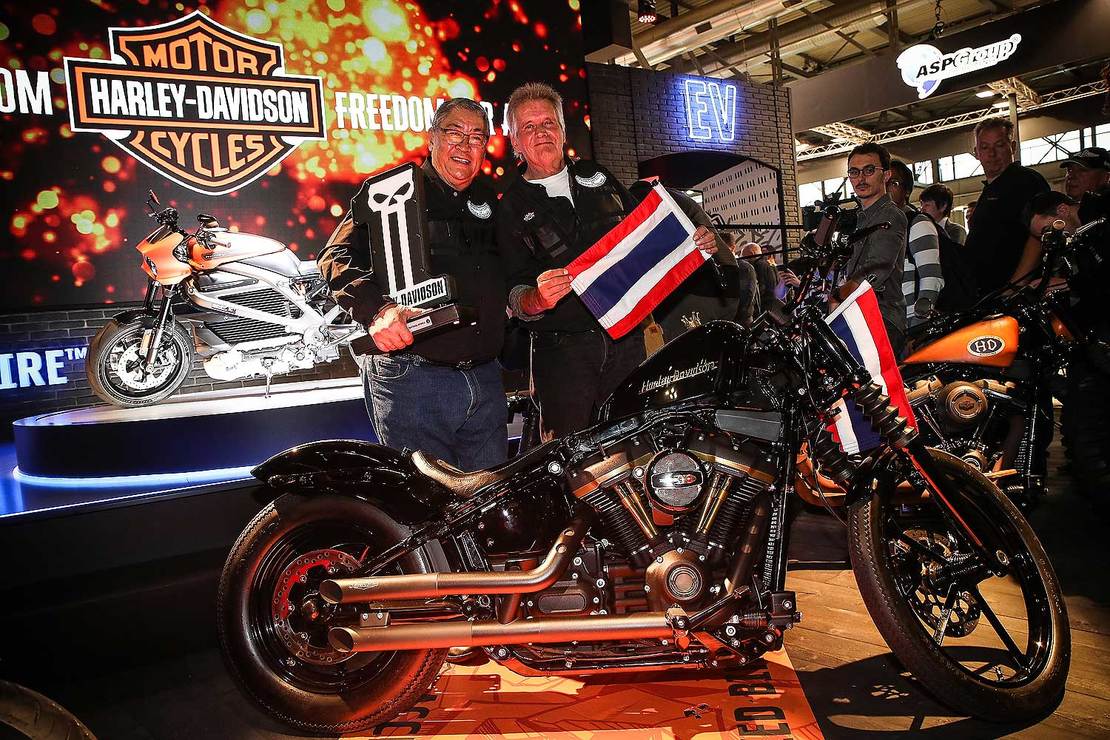 Judging, led by Vice President of Styling and Design, Brad Richards, was carried out by a seven-strong team from the Harley-Davidson Styling and Design division. Brad explained: "It was so close, deciding the winner. In the end the clean lines and beautiful engineering of 'The Prince' took it – but it was only by a single vote."
"This really demonstrates what is possible and what our dealerships are capable of delivering. Huge congratulations to the team at Bangkok Harley-Davidson, particularly as this is their first time in the competition."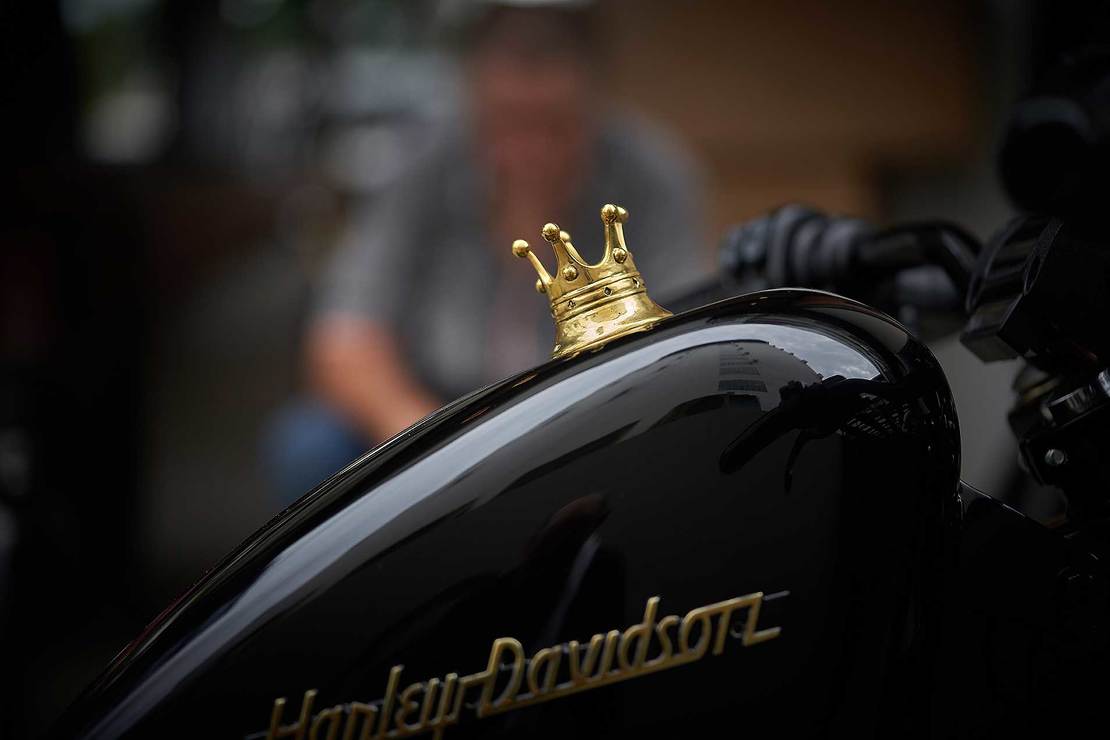 In creating 'The Prince', the team at Bangkok Harley-Davidson say they chose the Street Bob to reflect a nostalgic image while benefiting from modern-day technology.
The back-to-the-'70s chopper look was achieved by chopping off the front and rear fenders and incorporating parts from other motorcycles within the Harley-Davidson range, such as the fuel tank from the Forty-Eight and the handlebar from the Roadster.
The 21-inch front and 16-inch rear custom-made five-spoke wheels enhance the sloping profile of the bike, while rerouting the brake line, fuel line and wiring loom tidied up the look.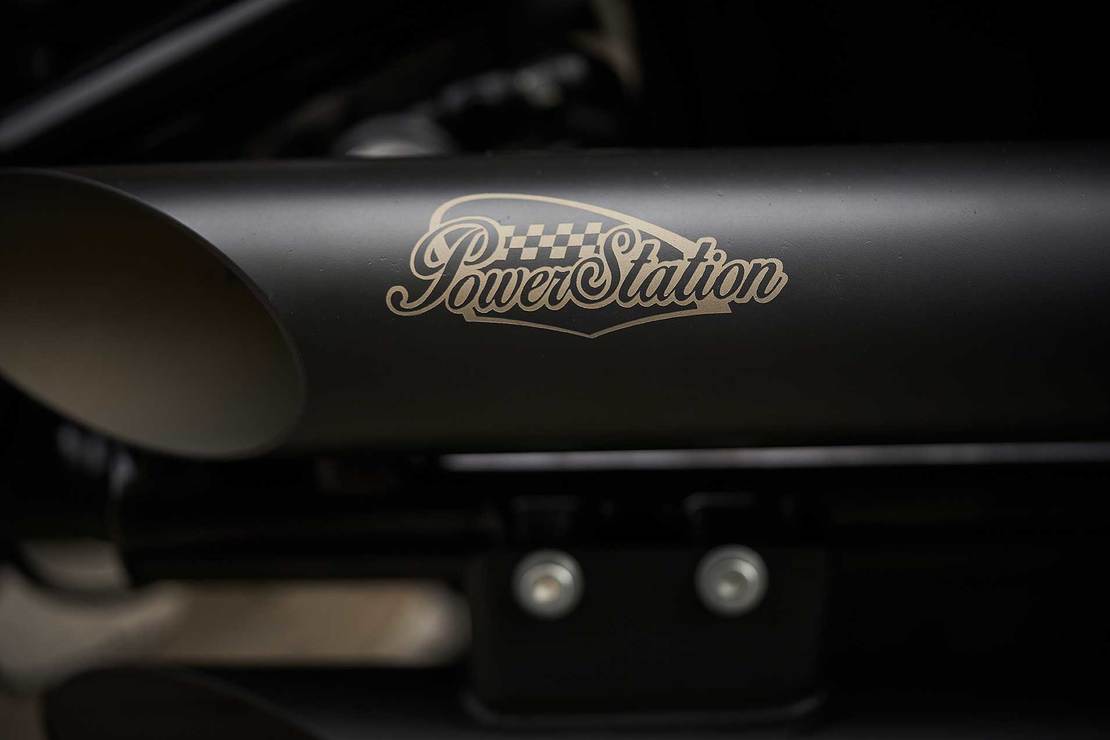 The gold-on-black palette was used to reflect a black leather jacket and chopper theme, with golden crown fuel cap and tyre valve caps playing to the nickname of the bike, 'The Prince'.
The engine is highlighted by gold powder coating the pushrod tubes, rocker box inserts and air cleaner mesh. These parts are chrome-plated prior to powder coating to achieve the shining effect. The seat, meanwhile, is reshaped and re-skinned in natural hide with yellow-thread-stitching to achieve a golden effect.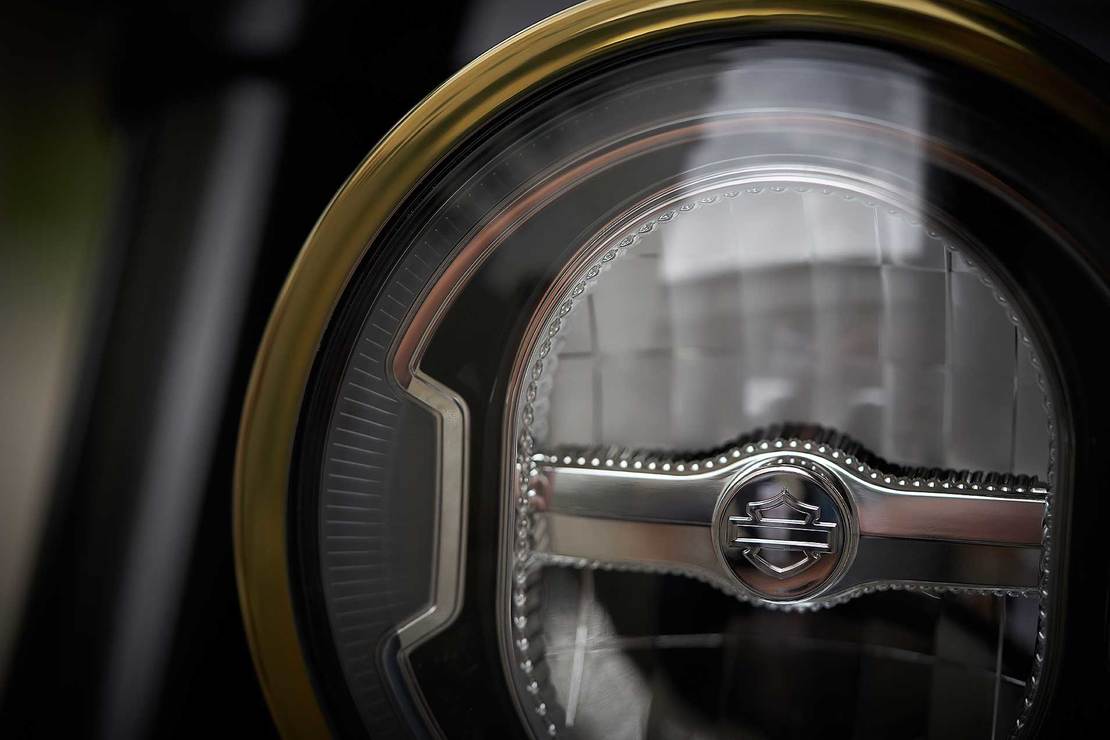 A Brass Collection derby cover and timing cover were used to de-chrome the bike, while floating disc brakes and black levers, anodised footpegs and handgrips create modern and powerful look.
And with the crowning of one Battle of the Kings grand champion comes the opportunity for the next – the 2019 Harley-Davidson Battle of the Kings competition has officially begun, and this time U.S dealers will compete in the biggest bike build-off in the world!
For more information visit customkings.harley-davidson.com