GRAB YOUR EXCLUSIVE H.O.G. MERCHANDISE BUNDLE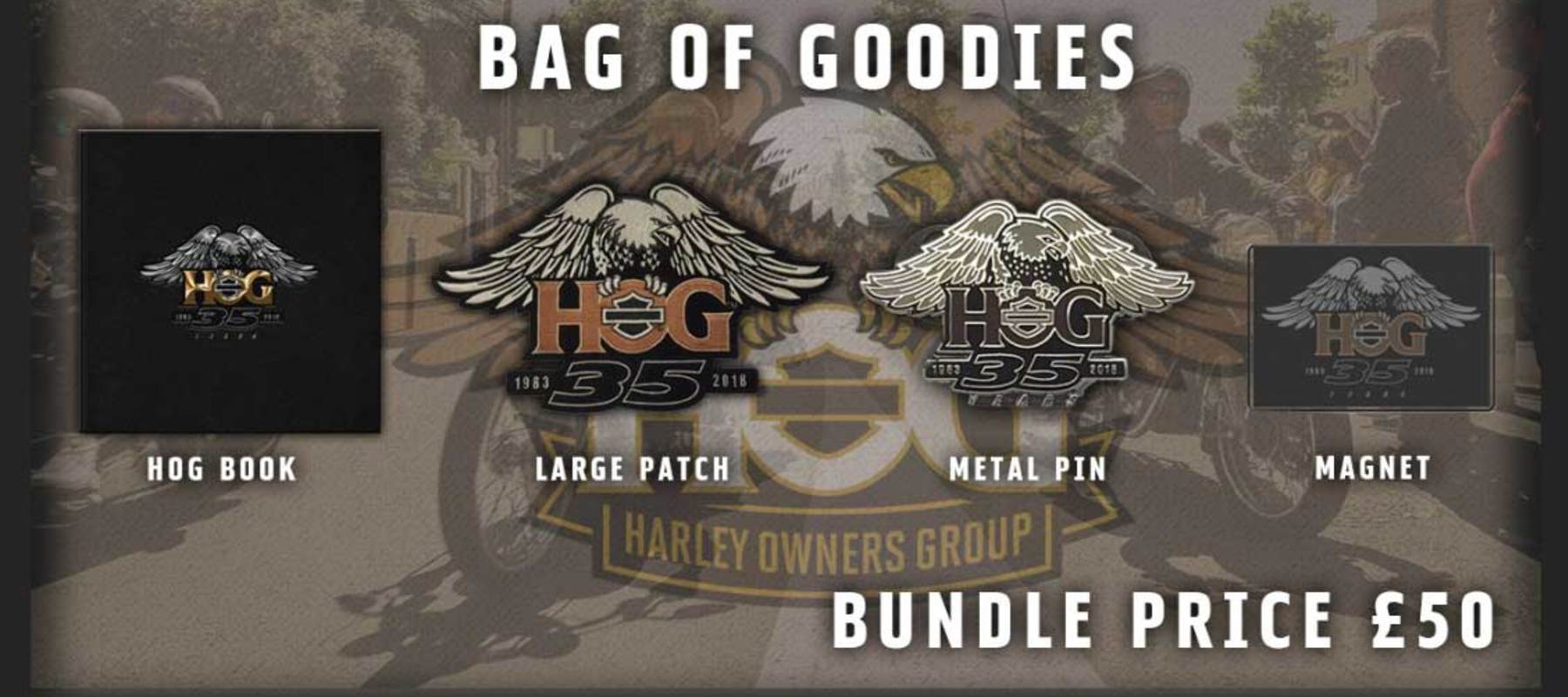 Celebrate 35 years of H.O.G. and purchase a merchandise bundle
If you are missing out on that all-important 35th anniversary of H.O.G. accessory then don't panic as you can now purchase a limited-edition book bundle as well as an accessories bundle.
The book bundle includes the limited-edition 35th anniversary hardback book The Harley Owners Group: 35 Years of Freedom and Adventure as well as a H.O.G. 35 magnet, pin and patch.
The 35 years of H.O.G. accessories bundle includes a H.O.G. 35 tumbler, magnet, pin and patch.
For more details click here.

For those who wish to purchase your exclusive Chapter items, including Chapter bike flags and for the Road Captain's among you there's a new high-visibility zip-up vest perfect for keeping your jacket in place while riding. It also has a pouch for your mobile phone, two large pockets to keep all your belongings safe as well as a transparent pouch for any ID.
For this and more visit the Chapter-only area here.