H.O.G. Benefits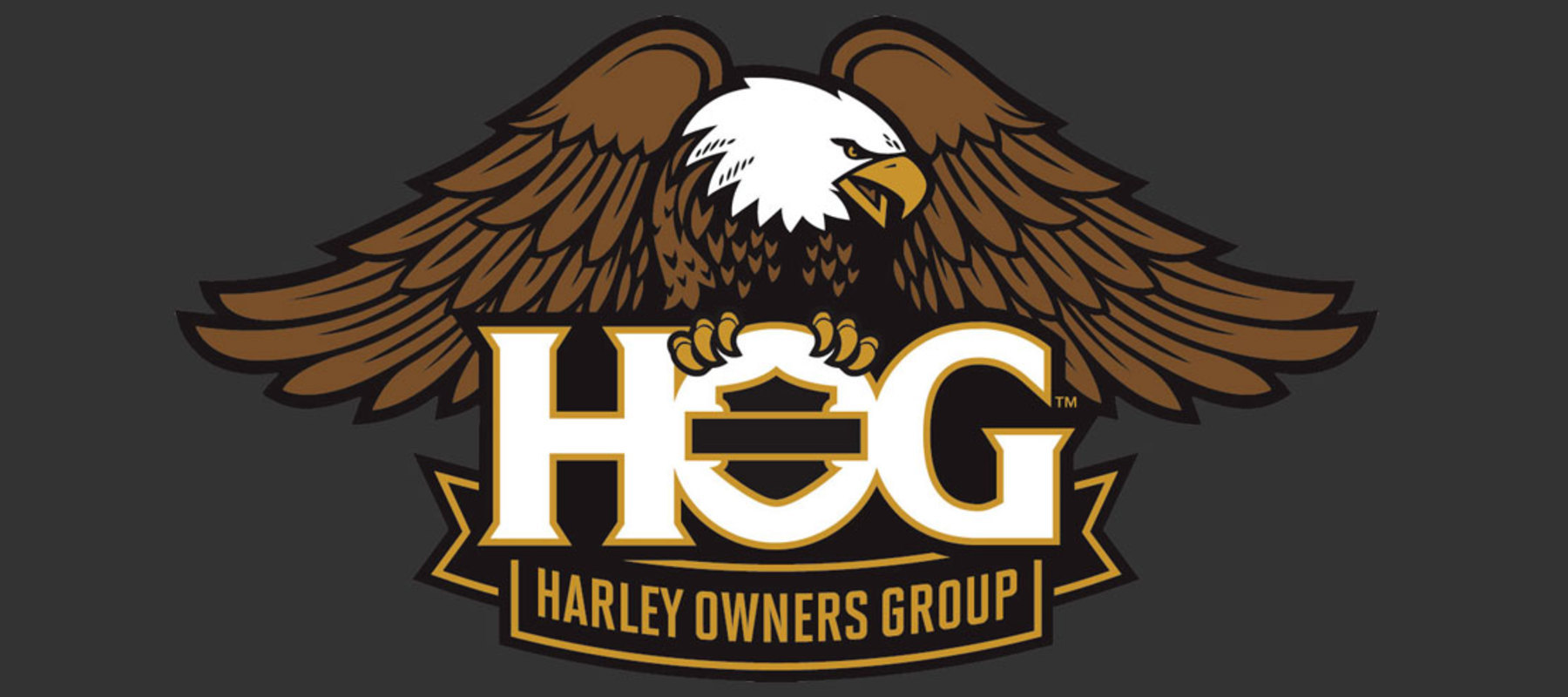 MAKE THE MOST OF YOUR MEMBERSHIP AND STAY UP TO DATE WITH ALL THE LATEST NEWS AND INFORMATION
Make sure your membership profile is up to date on hog.com and you've opted in to receive communications from H.O.G.
To be in touch with other members and keep up with all that's happening in the UK and Ireland H.O.G. community check out the Facebook page at facebook.com/HOGukandireland
Group Riding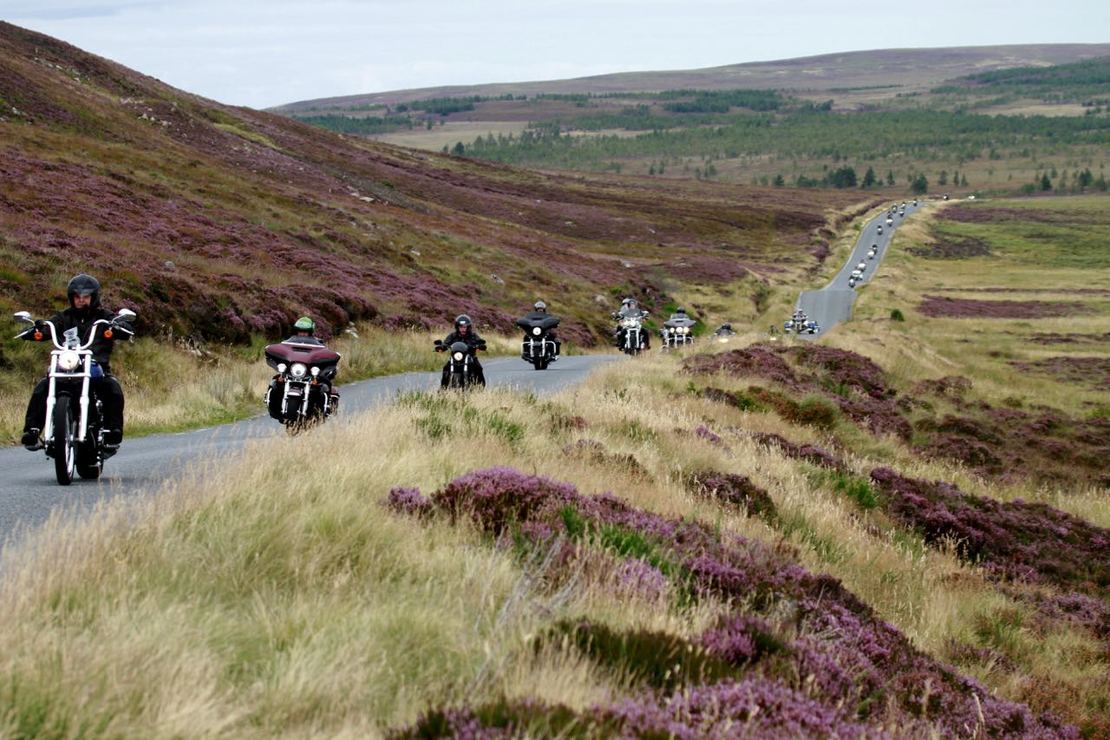 When it comes to sharing your passion for Harley-Davidson® there's something very special and unique about being involved in a group ride. Group rides are a set feature in H.O.G. and riding in a group is a fantastic experience. It's a great way to connect with other riders but riding in numbers can seem daunting to the uninitiated or those who are just starting out on a new bike.
If you'd like to get the low down on what to expect, get some experience under your belt and boost your confidence, H.O.G.® UK & Ireland offer a one-day group riding experience. Run by experienced instructors, it will prepare you for those rides to look forward to – whether it be with a small group of friends, a larger chapter ride or in a full on parade.
Held in Oxford at the Motor Company's European HQ, you'll also have the opportunity to get a look behind the scenes of Harley-Davidson.
Group Riding Dates
Saturday May 18
Sunday June 30
Saturday July 20
Sunday September 15

Prices: Riders £24, + pillion £30 (includes VAT & lunch).
For more information and to register email HOGUKandIrelandTraining@harley-davidson.com
---

Eurocamp 2019 booking offers - save up to 55%
Eurocamp holidays are perfect for H.O.G.® members as they give you the freedom to create the perfect European ride. Travel individually or in a large group and benefit from an exclusive H.O.G.® members benefit discount.
Eurocamp have been offering self catering holidays to Europe for over 40 years and have recently won two categories at the 2014 British Travel Awards.
Our holidays are perfect for H.O.G.® members as we give you the freedom to create the perfect European ride. Here are some reasons why we think you'll like us:
• Travel individually, as a large group or a rally;
• Park your bike on-site, securely near your accommodation;
• Travel any day you wish;
• Stay as long as you like between 3-21 nights;
• Break up your journey with an overnight stop at any of our parcs;
• Pay one price for your accommodation – not per person;
• Travel by ferry or Eurotunnel;
• Dine as you please – eat out, self cater or BBQ;
• Enjoy fully equipped accommodation;
• Dedicated Eurocamp H.O.G.® team to guide you through your booking.
Our dedicated team will help you tailor the perfect European trip for you, and can organise meals, book days out, hire a function room and arrange pre-trip viewing of parcs if arranging a rally.
We have a superb choice of fully equipped accommodation from mobile homes with en suite bathrooms and their own decking, to 3 bedroom Classic tents and Chalets – we have something for everyone. We provide all the essentials including crockery and cutlery, an oven, fridge and freezer, and the all important cork screw...
Exclusive 2019 pricing for H.O.G.® members
| | |
| --- | --- |
| Nights On Parc | % Discount |
| Up to 28 June | 60% |
| 29 June - 19 July | 45% |
| 20 July - 30 Aug | 25% |
| 31 Aug onwards | 45% |
Visit: www.eurocamp.co.uk/hog
TERMS AND CONDITIONS
The discounts apply per night to the accommodation base price and supplements based on the total holiday duration within the relevant date bands. The offer is subject to availability and a minimum duration of 3 nights with a maximum duration of 21 nights. The offer is only applicable to new 2019 bookings and cannot be applied retrospectively to an existing reservation. The offer is subject to the booking terms and conditions as stated in the 2019 Eurocamp brochure and cannot be combined with the any other Eurocamp offer or discounts.
The offer applies to Classic and Safari Tents, Classic, Esprit, Espace and Vista mobile homes only. All other accommodation types are excluded.
All parcs are included except: CA022, CD011, CD012, CD013, GA049, GR014, HL012, HL031, IA015, IA022, RV015, RV062, WM017, WM032. Selected parcs may be excluded at any time.
The offer is only valid for bookings made between 10th May and 31st October 2019. The offer cannot be redeemed through travel agents. The code cannot be used in conjunction with cashback sites. Use of the code via these sites will result in cashback claims being declined.
Code – 19HOG04
---

H.O.G.® members in the UK & Ireland get 5% discount off Harley Rider Insurance
HARLEY | RIDER INSURANCE™ just got even better. You'll now enjoy the comforting reassurance of UK and European breakdown and accident recovery cover plus up to £100,000 (€75,000 in the ROI) in motorcycle legal protection to help you recover any uninsured losses such as your excess, lost earnings, medical costs and personal injury compensation.

Benefits:
• Agreed value (particularly important if you have accessorised your bike)
• Helmets, leather and other biking gear protected
• UK & European breakdown and accident recovery
• Up to £100,000 Motorcycle Legal Protection
• New for old replacement
• Comprehensive cover for riding other vehicles
• H.O.G.® members get 5% discount off Harley Rider Insurance
GET A QUOTE NOW! WANT TO SPEAK TO SOMEONE IN PERSON?
Call 0800 988 6981.
Online quoting is currently only available in the UK; customers in the Republic of Ireland should call 1800 800845.
www.harley-davidson.co.uk/insurance
---

Macdonald Hotels & Resorts
Macdonald Hotels & Resorts, over 40 luxury Hotels full of warmth and charm across the UK. Choose from city centre locations ideal for shopping or catching a show to a cosy Country House Hotel for some chill time in Scotland, North England, The Lake District, The Midlands & Wales, London and South England, Ireland and Portugal. Explore our website to choose your ideal location and Hotel: www.macdonaldhotels.co.uk
H.O.G. members in the UK & Ireland can get 15% off best available B&B rates at all Macdonald Hotels and Resorts in the UK as well as in Monchique, Portugal. To take advantage of this special offer all you need to do is visit www.macdonaldhotels.co.uk and type CPWEBOWNERB in the promo code section when booking your stay.
---

An IAM offer exclusive to UK H.O.G. members
The Institute of Advanced Motorists (IAM) is the UK's leading independent road safety charity. They exist to improve the standards of driving and riding on Britain's roads, and improve the standards of road safety across the country. The IAM is offering all UK H.O.G. members a 10% discount on their Skill for Life course. Passing the test also makes you a member of the IAM, which has a number of benefits.