H.O.G. Benefits – save up to 50% on Eurocamp bookings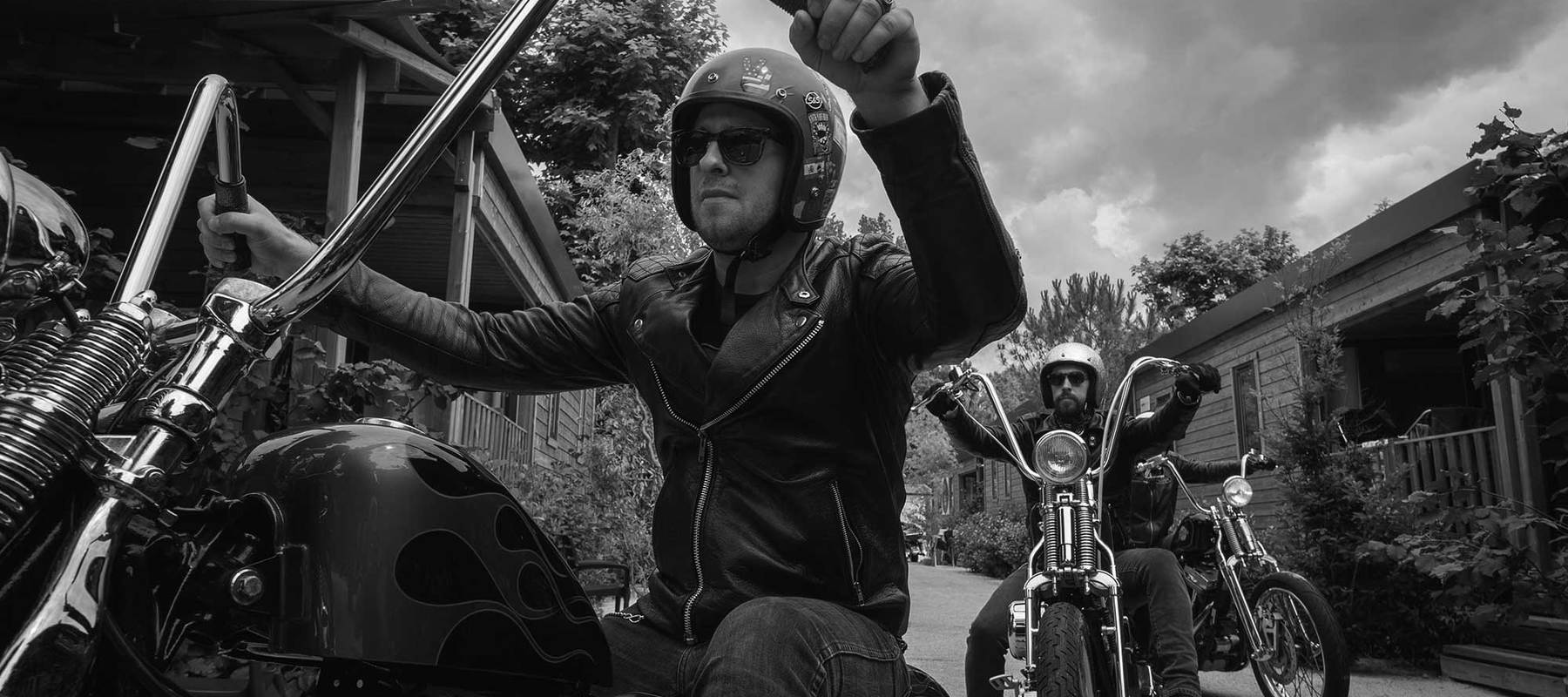 Researching and preparing where to ride this year? Make the most of your H.O.G. membership and get up to 50% off a Eurocamp holiday

Eurocamp holidays are perfect for H.O.G.® members as they give you the freedom to create the perfect European ride. Travel individually or in a large group and benefit from an exclusive H.O.G.® members benefit discount.
Eurocamp have been offering self catering holidays to Europe for over 40 years and have recently won two categories at the 2014 British Travel Awards.
Our holidays are perfect for H.O.G.® members as we give you the freedom to create the perfect European ride. Here are some reasons why we think you'll like us:
• Travel individually, as a large group or a rally;
• Park your bike on-site, securely near your accommodation;
• Travel any day you wish;
• Stay as long as you like between 3-21 nights;
• Break up your journey with an overnight stop at any of our parcs;
• Pay one price for your accommodation – not per person;
• Travel by ferry or Eurotunnel;
• Dine as you please – eat out, self cater or BBQ;
• Enjoy fully equipped accommodation;
• Dedicated Eurocamp H.O.G.® team to guide you through your booking.
Our dedicated team will help you tailor the perfect European trip for you, and can organise meals, book days out, hire a function room and arrange pre-trip viewing of parcs if arranging a rally.
We have a superb choice of fully equipped accommodation from mobile homes with en suite bathrooms and their own decking, to 3 bedroom Classic tents and Chalets – we have something for everyone. We provide all the essentials including crockery and cutlery, an oven, fridge and freezer, and the all important cork screw...
Exclusive 2019 pricing for H.O.G.® members
| | |
| --- | --- |
| Nights On Parc | % Discount |
| 30 March - 24 May | 50% |
| 25 May - 29 June | 40% |
| 30 June - 19 July | 30% |
| 20 July - 31 Aug | 15% |
| 1 Sept onwards | 25% |
Visit: www.eurocamp.co.uk/hog
TERMS AND CONDITIONS
The discounts apply per night to the accommodation base price and supplements based on the total holiday duration within the relevant date bands. The offer is subject to availability and a minimum duration of 3 nights with a maximum duration of 21 nights. The offer is only applicable to new 2019 bookings and cannot be applied retrospectively to an existing reservation. The offer is subject to the booking terms and conditions as stated in the 2019 Eurocamp brochure and cannot be combined with the any other Eurocamp offer or discounts.
The offer applies to Classic and Safari Tents, Classic, Esprit, Espace and Vista mobile homes only. All other accommodation types are excluded.
All parcs are included except: CA022, CD011, CD012, CD013, GA049, GR014, HL012, HL031, IA015, IA022, RV015, RV062, WM017, WM032. Selected parcs may be excluded at any time.
The offer is only valid for bookings made between 04th January and 28th February 2019. The offer cannot be redeemed through travel agents. The code cannot be used in conjunction with cashback sites. Use of the code via these sites will result in cashback claims being declined.
Discount code – 19HOG02