H.O.G. history: H.O.G. goes global 1988-1997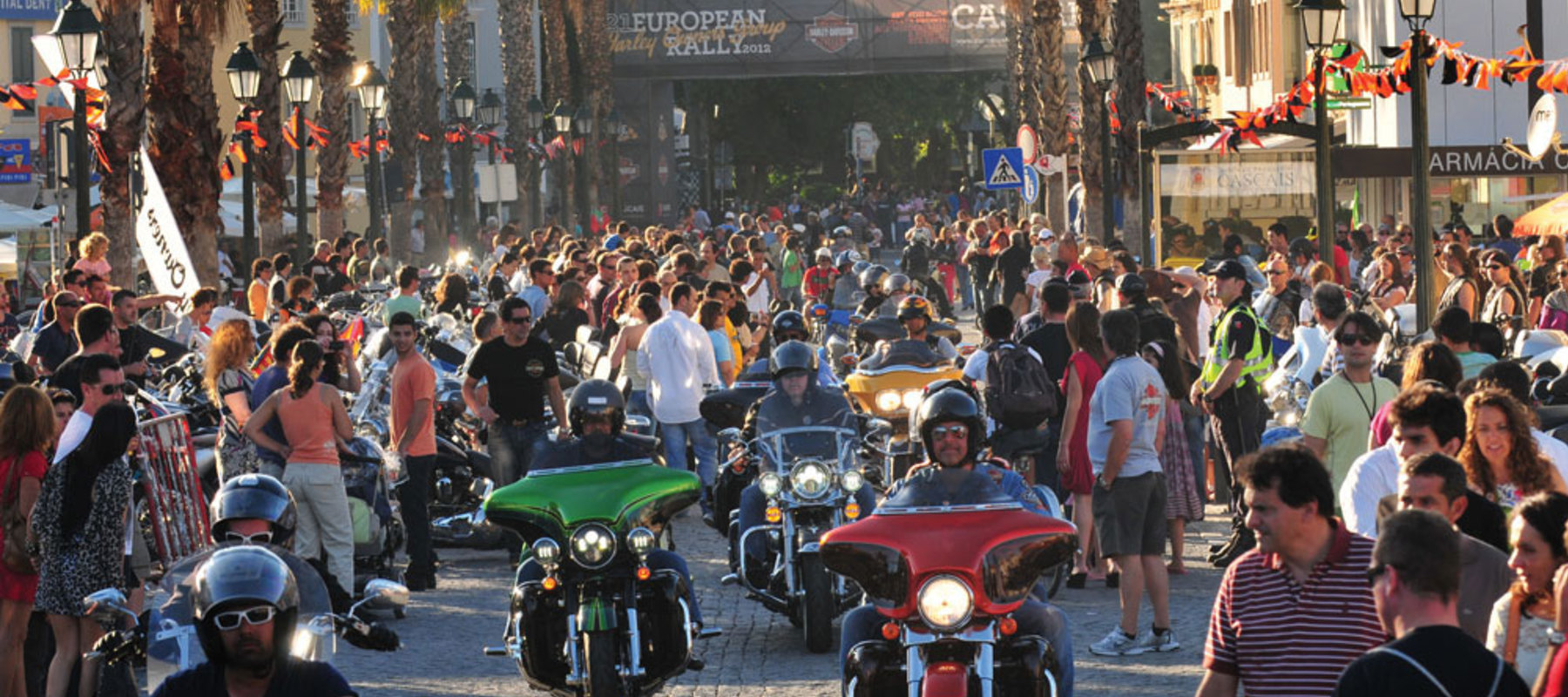 Part 2 in our series looking back at the history of H.O.G. looks at the expansion of the Harley Owners Group around the world.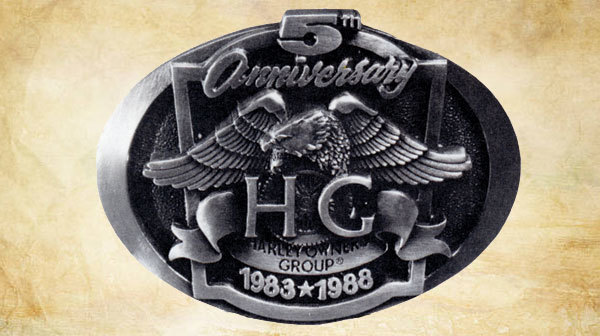 As thousands of H.O.G. members poured into Asheville, North Carolina, for the 5th Annual H.O.G. Rally in 1988, it would have been difficult to find someone who could say that they had predicted five years previously that it would happen.
Among the objectives that then-manager Bill Davidson set out to meet was the expansion of the presence of H.O.G. in Europe. Until then the club's activities had been centred primarily in the US and Canada, but as the Motor Company pulled out of that early-1980s slump and began to thrive again, it made sense to put more effort into serving European customers.
The first official European H.O.G. Rally took place in Cheltenham, England, in 1991. It was a joint effort between H.O.G. and a few motivated members. More than 3,500 members and enthusiasts attended, including such Harley VIPs as Willie G. Davidson and Rich Teerlink, the CEO of Harley-Davidson® at the time. It rained through much of the event, but in some ways that only added to the fun.
As H.O.G. continued to grow (worldwide membership was nearly 200,000 by the end of 1992), some administrative changes were taking place as well. What started out as a shoestring operation with only a handful of staff was becoming more sophisticated.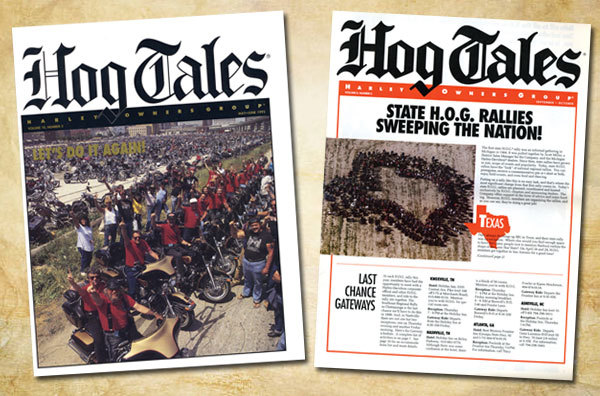 In just 10 years, the Harley Owners Group had grown from an idea born in a boardroom to a major happening in the motorcycling world. You could see it on the faces of the 20,000-plus members celebrating the H.O.G. anniversary at the 10th Annual US H.O.G. Rally. It was the place to be in June 1993. In fact, it can be argued that H.O.G. more or less invented the touring rally concept. No one had done anything quite like it before – at least not on this scale.
Among other major developments in the Harley Owners Group between 1993 and 1997 was the continued growth in membership and the expansion of the club around the world. In 1993, H.O.G. established an official European office in Frankfurt, Germany. By mid-year, there were approximately 20,000 H.O.G. members and 70 chapters located throughout Europe. Official H.O.G. rallies were taking place in countries such as France, Norway, Germany, Australia, Canada, and New Zealand, to name only a few. Members from all of these countries and more (even China!) were highlighted in the pages of Hog Tales magazine. And, in 1996, H.O.G. opened an office in Japan.
Worldwide, membership passed the 200,000 mark in 1993 and surpassed 250,000 a year later. Bill Davidson, H.O.G. Director from 1990 to 1993, recalls that the 200,000-member milestone held a certain significance. "I always knew H.O.G. had a significant impact in the motorcycle community," he says. "Our rapid growth really reinforced H.O.G.'s impact on the motorcycle scene."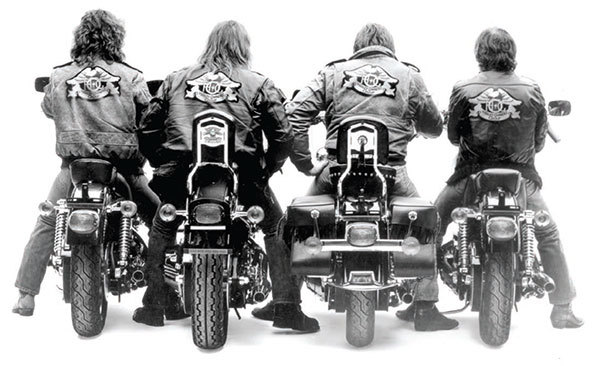 Along with membership, H.O.G. events were also growing in scope and scale. Rallies were held around the world, including a two-week touring Rally in South Africa, from Cape Town to Johannesburg, in 1997. More than 40 US state H.O.G. rallies were held in 1997, as H.O.G. staged five major national events in the US, including two touring rallies – the Made in America: Greatest Hits Tour and the inaugural (drum roll, please) Posse Ride.
Billed as a 12-day, hard-riding adventure, during which riders were 'sworn' to 'laugh at rain, shout back at thunder, eat bugs, sleep in the dirt, and not bathe for two weeks', it was a hit before it even began. The 250 available registrations sold out in less than an hour.
In the four short years since the first one, H.O.G. touring rallies had come a long way. They quickly became a mainstay in the H.O.G. events schedule, and a lifelong riding memory for those who took part.