Look good in layers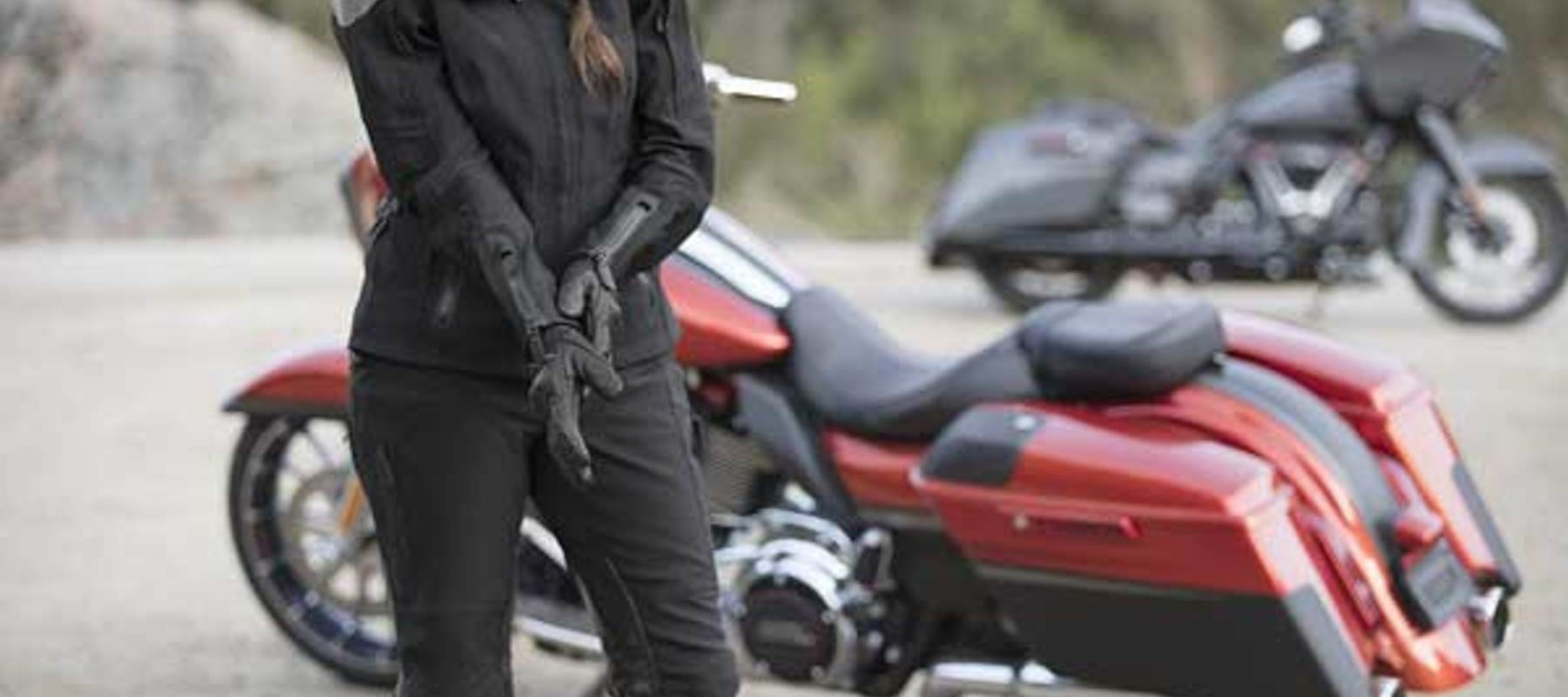 The new range of FXRG® riding apparel will keep you looking smart, feeling safe, and protected from the elements
The FXRG® Performance Riding System by Harley-Davidson gives you the freedom to ride when you want, how you want. Loaded with innovative technologies and materials, this premium integrated layering system delivers customisable head-to-toe comfort and versatility in any riding environment. Engineered for ultimate riding experience and road-tested for proven performance, the FXRG® Collection lets you ride with confidence.
Rain, cold, wind, heat: no matter what nature throws at you, keep your core body temperature consistent by wearing a FXRG® base layer and adding the appropriate mid-layer to build your personalised FXRG® riding system. Designed to be worn comfortably under your riding jacket, these versatile layers provide ultimate riding comfort.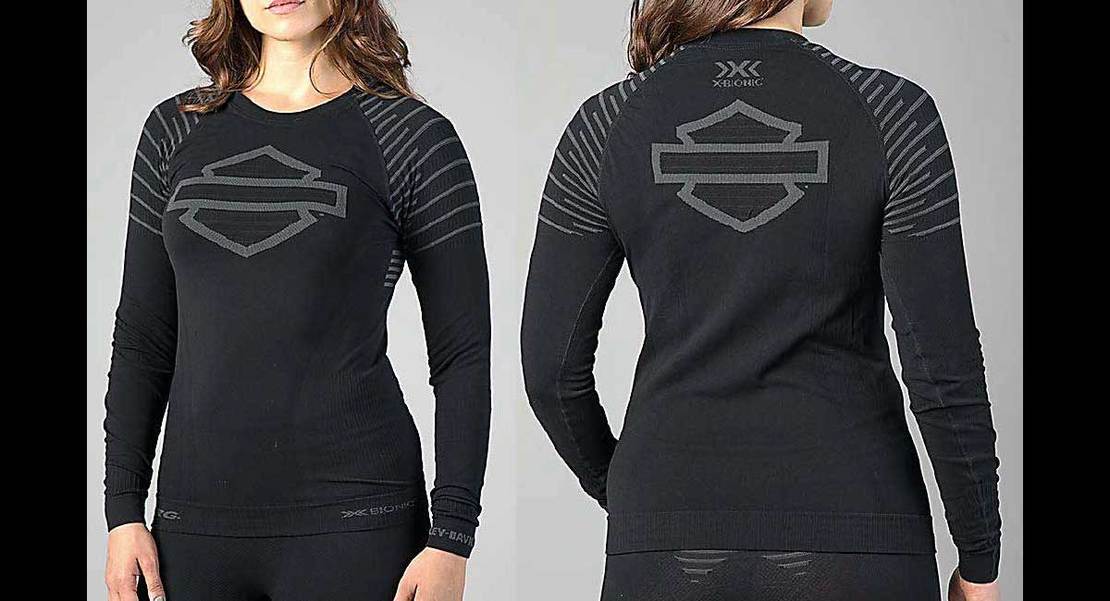 Underneath it all
Start with the BASE LAYER – your next-to-skin layer. The base layer helps regulate body temperature and manage moisture against your skin, so you stay warm in cool weather and cool in warm weather.
FXRG® Base Layer Tee (Men's & Women's)
Features:
• Iso-pads on shoulders help to retain natural body heat against the skin to keep you warm;
• Sweat Traps™ under the arms wick moisture away from the body to help you stay comfortable through a consistent body temperature;
• Fitting ribs and expansion ribs on sides and elbows provide a comfortable fit and ergonomic support on the ride;
• High-performance fabric offers effective moisture management to minimise the risk of overheating and help you stay comfortable all year round;
• Air-Condition Channel™ with zero-insulation is a thin material strategically placed to help regulate body temperature by allowing excess warmth to escape.
Right in the middle
Add a MID-LAYER to insulate against the cold by trapping air close to your body. Stay comfortable by adding or removing mid-layers as needed.
FXRG® Thinsulate™ Mid-Layer (Men's & Women's)
• 3M™ Thinsulate™ featherless down insulation to stay warm, with lightweight synthetic insulation without the bulk;
• Extended cuffs with thumbholes block cold air from blowing up sleeves to help you stay warm;
• Sew-free back perforations keep insulation in place while allowing body heat to escape for comfortable temperature regulation of the core body;
• Quilted channel design creates an air buffer between the outer layer and mid-layer for enhanced air circulation needed for optimal insulating;
• Stretch fleece sides and sleeves keep the fit snug and comfortable for layering under a riding jacket;
• 3M™ Scotchlite™ reflective graphics for unique visible branding;
• Heat-sealed channel quilting keeps insulation materials in place without added bulk.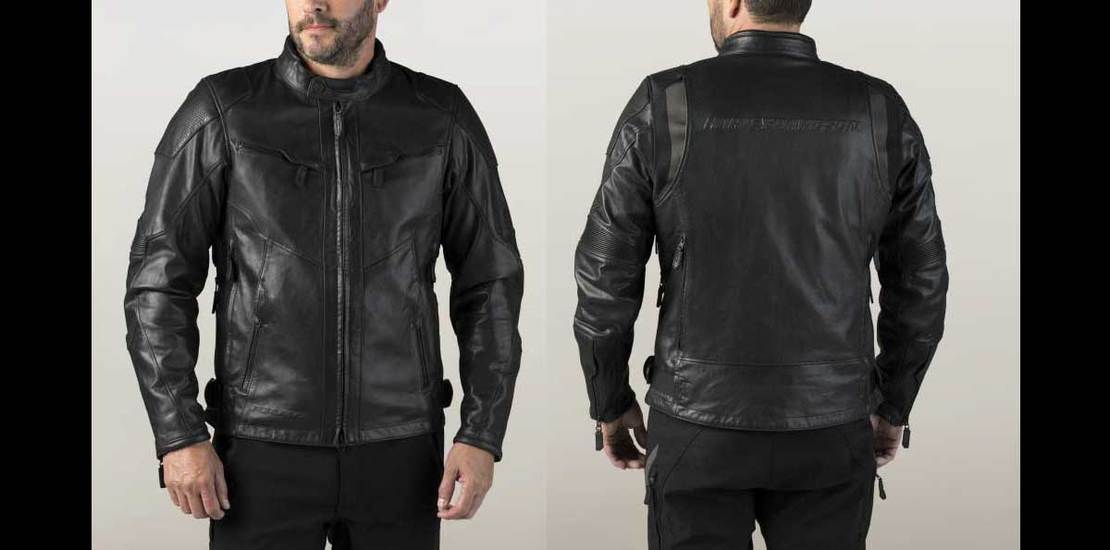 Outside influence
The OUTER LAYER protects against the elements. Wear this layer over your base layer and mid-layer for a fully customised FXRG® Riding System designed to keep you comfortable in any riding environment.
Men's FXRG® Triple Vent System™ Waterproof Leather Jacket
Women's FXRG® Triple Vent System™ Waterproof Riding Jacket
• 3M™ Scotchlite™ reflective material for enhanced visibility;
• Water-repellent cowhide leather is durable and helps riders stay dry;
• Rolled collar and chin pad for added comfort;
• Coolcore® lining on the upper body wicks moisture for year-round comfort through thermal regulation. Stay cooler in warm weather. Stay warmer in cool weather;
• Stay-open vent bungee tabs keep vents open wider for increased cooling with less bulk;
• Limited lifetime warranty for added value and peace of mind.

Riding accessories such as helmet, gloves and body armour complete the head-to-toe protection from the elements.