Member Memories: Screw it – let's dive
Back in 2015 Harley-Davidson Lebanon and the Lebanon H.O.G. Chapter spearheaded a unique operation to build a new artificial reef off the Lebanese coast – made from three Harley-Davidson motorcycles.
As a H.O.G. member, you've probably seen Harley-Davidson motorcycles in all kinds of places: city and country, mountain and plain, from the North Cape to Cape Town. But underwater?
On June 13, 2015, a crowd gathered at the busy Beirut Corniche promenade to watch three Harley-Davidson motorcycles being lowered deep into the Mediterranean Sea. Harley-Davidson flags were mounted on boats close to the shore, while a floating crane carrying a metal structure with the bikes on top was towed out to sea. An unusual sight – but the residents of Beirut are used to seeing the H.O.G. Lebanon Chapter engaged in a variety of social and community activities around the city.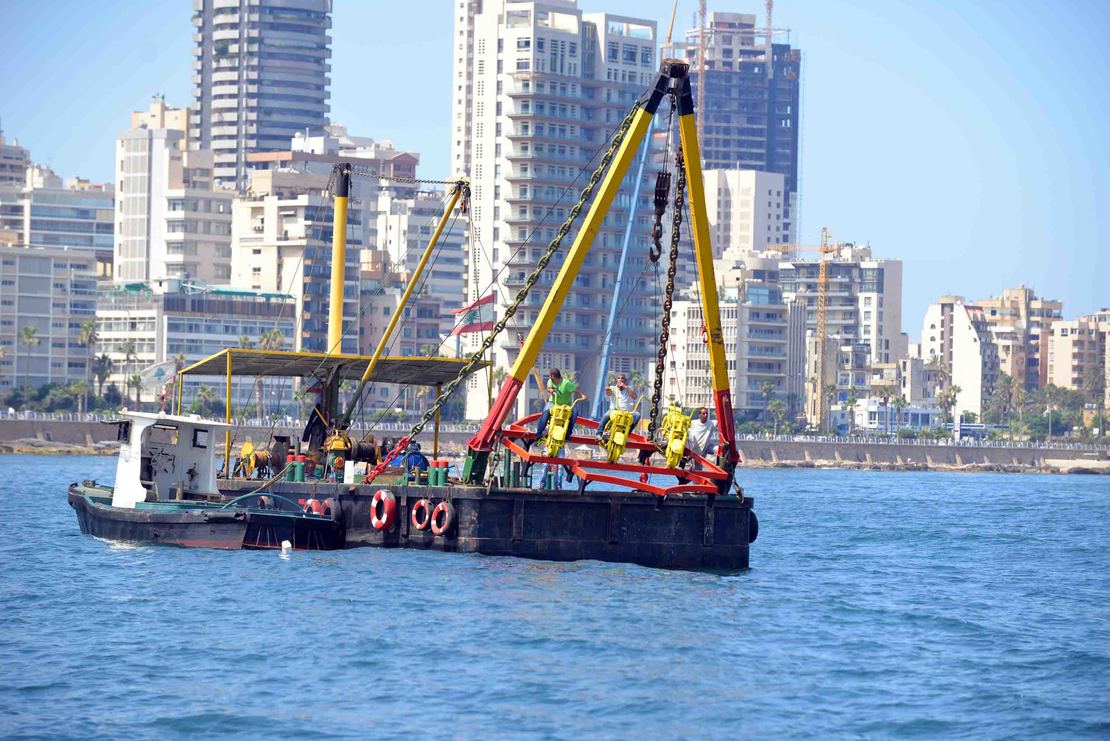 A team of 23 divers, most of them H.O.G. members, helped to place the structure 34 metres deep near the American University of Beirut (AUB) canyon, a renowned diving location. The site will be marked on Google Maps as an official diving spot, and will also be recognised as an international diving site by the International Diving Schools Association (IDSA).
The Lebanese coast boasts several excellent diving spots, including the wrecks of HMS Victoria, which sank in 1893 but was not discovered until 2004, and the Vichy French submarine Le Souffleur, sunk by the British navy in 1941. There are also a number of spectacular natural reefs.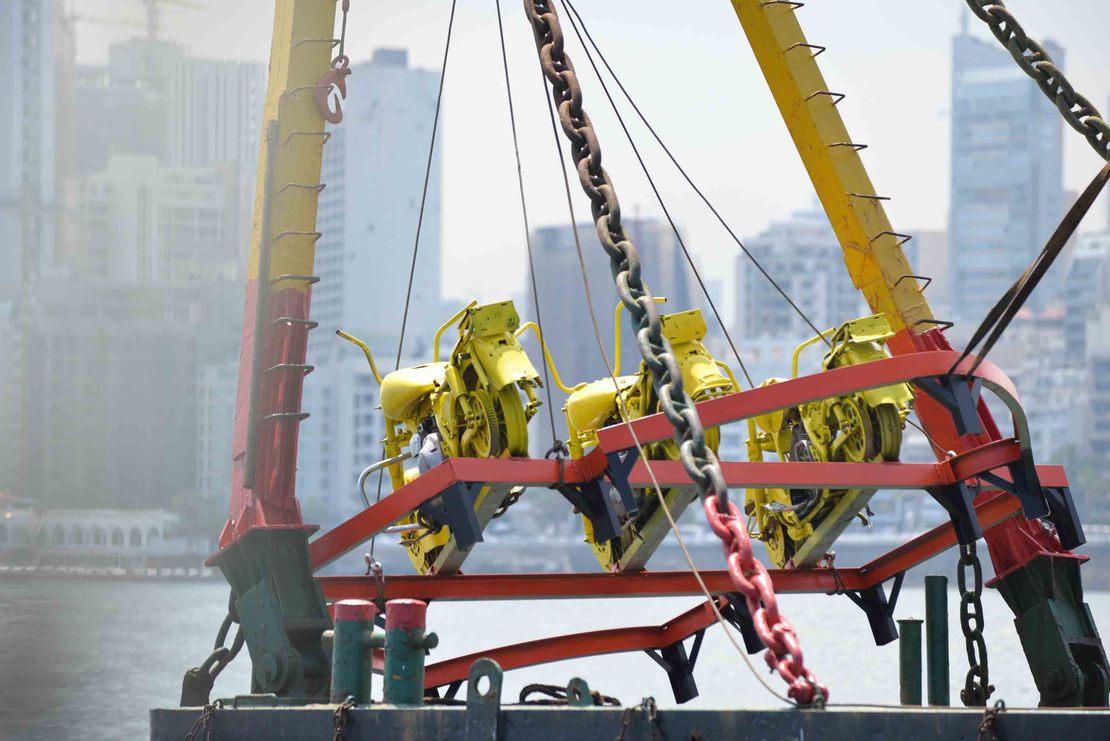 The project was led by Mohamad Dakroub, an experienced diver and active member of the Lebanon Chapter. "There are a lot of riders here who also like to dive, so a project that combined those two passions seemed like a great idea," he explains. "There are definitely similarities between the two. Riding a Harley- Davidson is all about the thrill of freedom and getting away from the constraints and commitments of daily life, always finding new places and discovering new things. Riding also makes you feel a connection with the areas you ride through.
"The world of diving offers a similar thrill: divers are immersed in an unfamiliar world that always offers something new, regardless of how often you return to the same spot. It takes you completely away from your daily routine. The silence of the underwater world and the wonders of exotic life forms are always an exciting sight."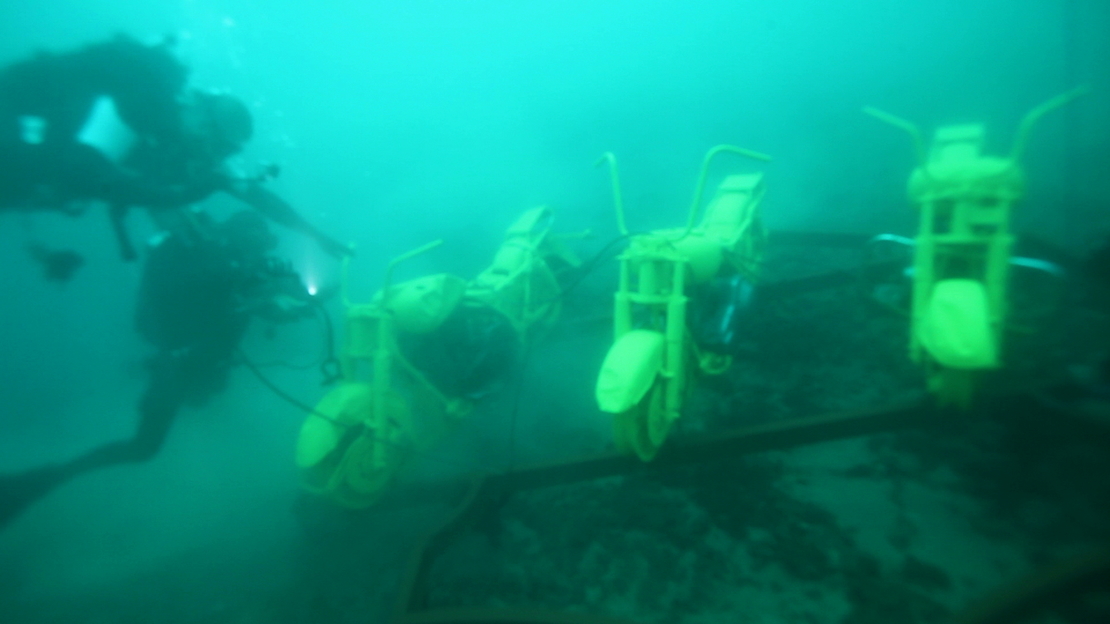 Getting close to the underwater world also instils an understanding of the need to protect it. Marine life along the Lebanese coast has been decimated by political turmoil, pollution and destructive fishing practices. The chapter members wanted to do something to help building artificial reefs has been shown to attract more fish, so this seemed the perfect plan.
"We initially thought of creating a Harley-Davidson dive spot in the form of a large balloon," says Mohamad. "We then came up with the better idea of creating an artificial reef by placing motorcycles underwater, knowing that metal attracts fish life."
Bassam Oud, a trainer at the Calypso diving centre in Beirut, welcomed the idea but said that it would require funds and persistence. At this point, Marwan Tarraf from Harley- Davidson Lebanon came forward to offer financial support.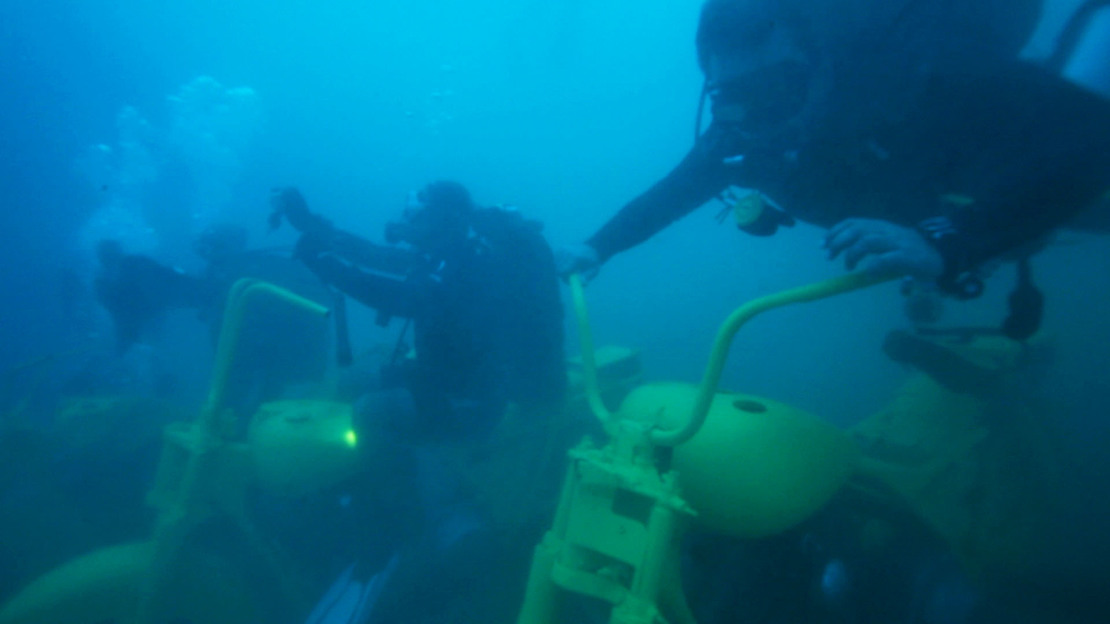 The team began by identifying the issues to be resolved. Joe Chidiac, owner of Calypso diving centre, and Bassam Oud took charge of scouting the waters for ideal placement spots with a sufficient flat area. A location at a depth of 34 metres was chosen to shield the motorcycles from sunlight in order to ensure that the site remains preserved for longer. The placing of the structure was covered by several media outlets including the BBC, and has already attracted divers from around the region.
"We've had lots of positive comments," says Mohamad. "A lot of divers have already visited the spot more than once. "Since the place we chose was a sandy sea floor with almost no marine life, a few months after the installation of the bikes we have already observed a considerable change there. The spot is now attracting all kinds of fish, stingrays and sharks, and is now a permanent location for more than 13 lionfish. This can only be good for the area and is sure to keep attracting more visitors."