Minsk H.O.G. Rally 2017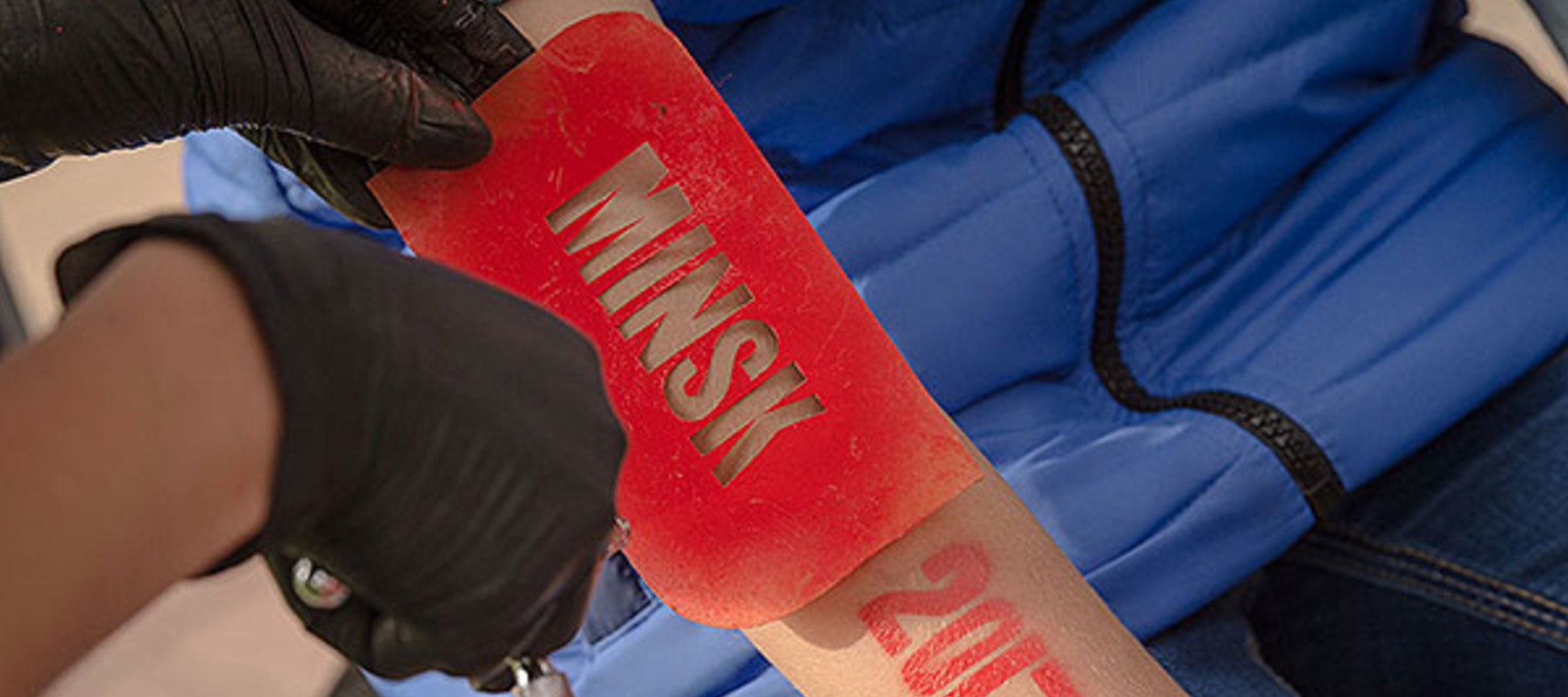 I love the approach to landing. The clouds are thick and black, and it's bumpy as hell as we pull a tight turn on to the runway at Minsk
Words and photos: Paul Bayfield
Black Sabbath are pounding against my ear drums as the aircraft's nose lifts for its final flare and I feel the landing gear deploy with a sharp kick in the back of my seat. This is probably my favourite rally of the year. I'm excited.
It's not one of the flagship events, but this one is full of heart and soul. The aircraft pitches forward, and the Belavia 737's wheels punch into the tarmac and I feel l am home.
Minsk is a special place. The spirit of 'do what you want' that resonates hard with any Harley® rider shouts loudly here. It's a true bastion of that biker ethic.
Less than 45 minutes later I find myself in a palatial hotel where I'm greeted with a six-piece orchestra in the lobby, who are emitting soft calming string vibes with Harley-Davidson® branding all around. There's no rest for the wicked, and soon we are greeted by the H-D crew from the Commonwealth of Independent States (CIS) region, who are treating us to some delicious cultural immersion.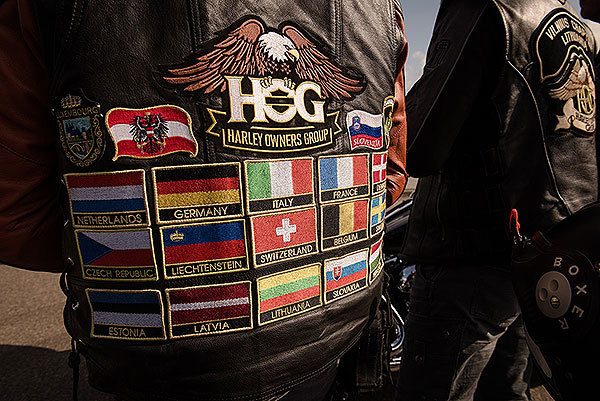 The road captain leads us out to Mir Castle. The long, straight road leads to a hilltop that bares foundation to a sharp turreted stone temple that would make Dracula jealous. We wander the grounds while knights battle and court jesters re-enact tales of stories old, before settling in the crypt for a traditional dinner, libations lilted by the castle's resident musicians.
The history of Minsk is fascinating and it all reminds me of my rural garrison home town of Norwich in the UK, which in fact makes me further realise why we as Harley riders are all so closely connected. No matter where in the world we are – we all have that one thing in common. We are all linked by that common passion. Here in Minsk we are all connected by that one true love of why we ride.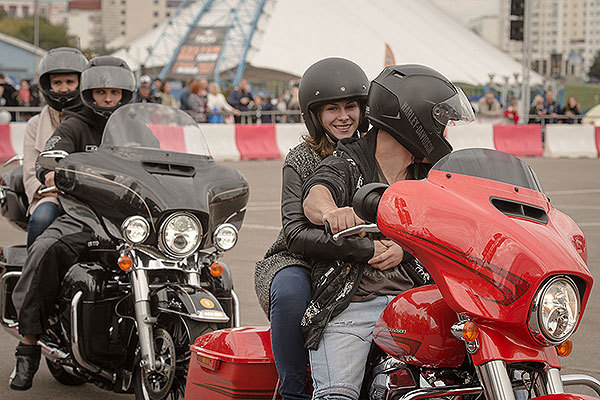 Parade day is here, and it is something else. If you've ever ridden a parade you will know the feeling of that smile that you can't quite hide as you try to look cool as you roll along the road with thousands of your brothers and sisters.
Here it's conducted with an unequivocal pride. There are no squadrons of chapters or groups. The pack rides as one, with a regimented line that feels like an army. Lines of six roll out with no overtaking or breaking of formation. If anything, it's a testament to riding skill.
As the bikes lead in to the event area they are greeted with thousands of cheers from the citizens that line the streets, and live music is punching through the air that even the thickest of helmets can't soften out. Everyone parks up in perfect formation and the people rush in to take photos and selfies with the riders… it's something else! This police parade the roads as they bring up the rear, and sports cars drift sideways along the highway, filling the air with tyre smoke as they spin and curl across the tarmac.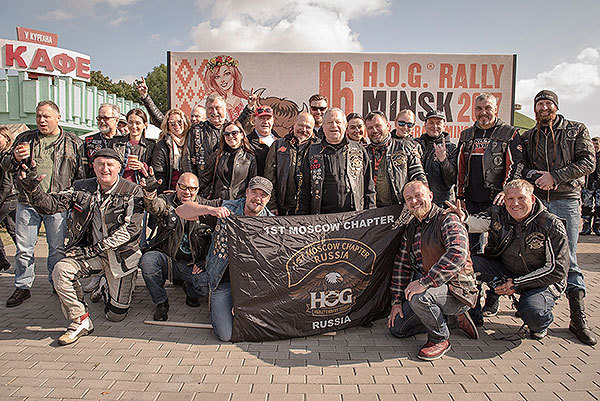 The evening is a full-on banquet. Tables fill the Falcon Rooms, and I walk in feeling very underdressed. The most beautiful people in evening dress glide into the hall, trailing caravans of silk and lace as Nazareth play their classic hits.
Each chapter presents itself on the main stage to whoops and cheers from their brother and sister groups from around the globe, and I find myself on stage with my buddy Omar from as far afield as Saudi Arabia.
I would try and tell you about the rest of the evening, but the vodka flowed freely – and what happens in Minsk, stays in Minsk…
Simply said, you have to see it for yourself.