Often Overlooked: Drive Belt Maintenance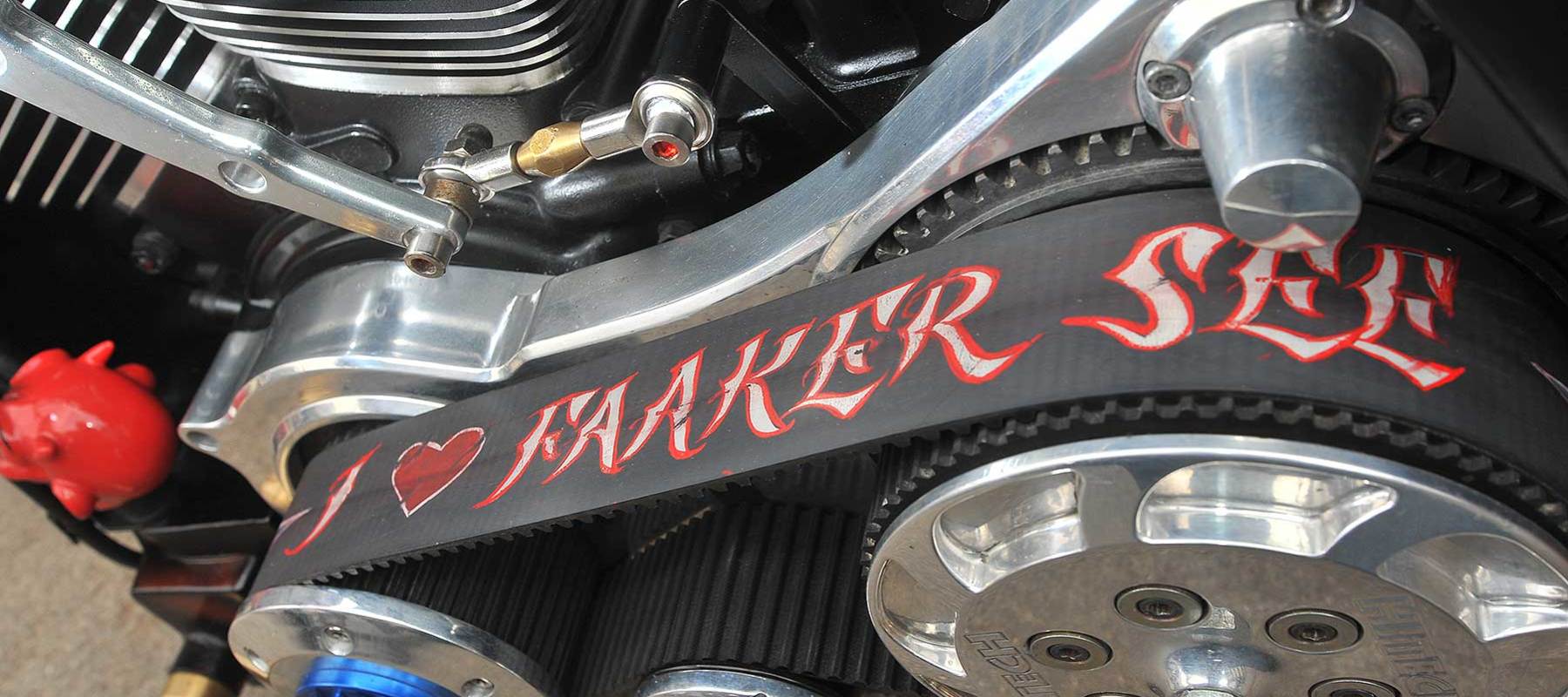 By its very design a Harley-Davidson motorcycle drive belt is easy to ignore, but it's also one of the most important components on your bike. We take a look at how you can keep your drive belt in tip-top condition for those long rides
"In optimal conditions we have seen belts last 100,000 miles," says Martin Ginns, Harley-Davidson service business manager. "But because our drive belts can be so reliable many owners don't realise that, while a belt requires a lot less attention than a drive chain, that belt is not maintenance-free."
The 1980 FXB Sturgis model was the first Harley-Davidson motorcycle with a modern drive belt. Unlike the chain it eventually replaced throughout the Harley model line a drive belt does not require messy cleaning and lubrication. The thin belt may look almost delicate, but internal tensile cords of aramid fibre make it very strong and resistant to stretching.
The maintenance schedule for all Harley motorcycle models calls for a drive belt inspection and tension check after the first 1,000 miles and every 5,000 miles thereafter, the same interval as an oil-and-filter change. An authorised Harley-Davidson service department will check and adjust belt tension when a bike is in for this routine service interval. If the belt has too little tension it can "ratchet," or skip a tooth under acceleration or deceleration, stress that can start to pull the teeth off of the belt. Too much belt tension can cause premature wear of the transmission output shaft bearing.
"If the owner is changing oil at home, or having the oil changed at an independent shop, the belt tension may not be checked," says Ginns. "Harley dealer techs use a special tools to precisely check and adjust the belt tension."
A common cause of belt damage is a stone punching a hole through the belt as it passes around the sprockets.
"Owners who remove the plastic lower belt guard for cosmetic reasons are at much greater risk of belt damage," says Ginns. "If you have a long gravel driveway or regularly ride roads seal-coated with pea gravel it pays to inspect the belt between service intervals."
When inspecting the belt look for debris trapped in the teeth and damage to the belt, which could be a hole or cracking visible on the outside ribbed surface, cracking at the base of teeth or missing teeth, and exposed tensile cords. A stone that damages the belt may also damage the sprocket teeth, and both sprockets should be replaced any time a new belt is installed. The real key to belt life is maintaining proper tension, a task best accomplished by the factory-trained techs at an authorised Harley-Davidson service department.