Out of Africa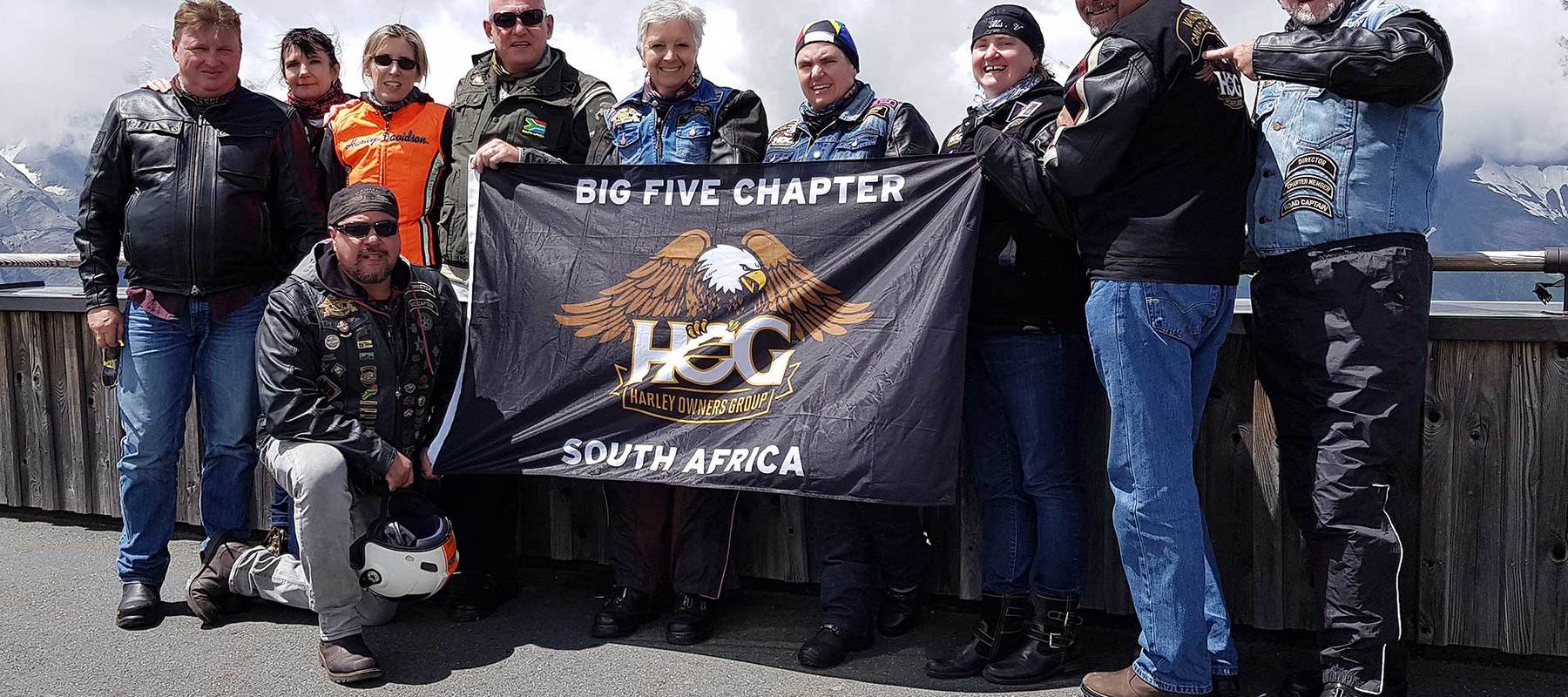 In July H.O.G.® members from South Africa travelled half way across the world to the Harley-Davidson 115th Anniversary celebrations in Prague. Here are some of their stories…
Laura Swart and Chris Reynolds
The first we heard about the Harley-Davidson® 115th Anniversary celebrations in Prague was in late 2017 from our Czech friends Jan and Georgie, members of H.O.G.® Johannesburg Chapter, who were returning to the Czech Republic for their annual holiday. They suggested that this was going to be something special, as this was both the Harley-Davidson 115th Anniversary and the biggest Harley® event of the year in Europe. We didn't need much convincing and started chatting to a few of our friends who have toured with us before, positive this could be a great opportunity to visit new places and experience a truly global Harley event. Before we could blink, word spread and we soon had 18 eager motorcyclists all on board for our adventure.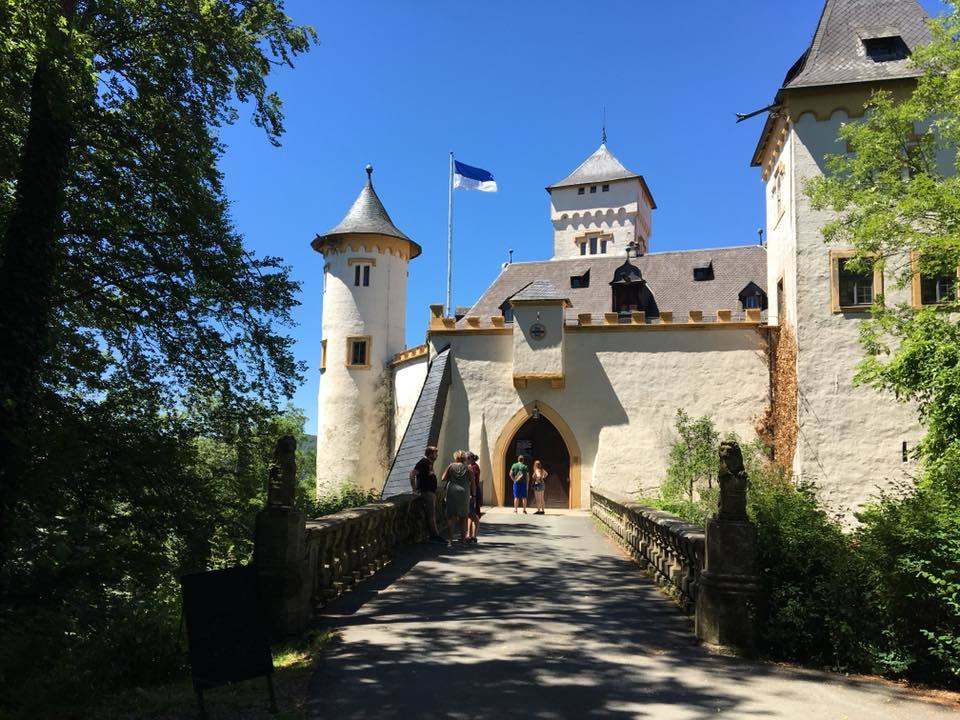 Planning and timing was on our side, super-efficient 'House of Flames' in Munich, Germany, secured the personal choice of Harley-Davidson motorcycles requested. From experience, upon planning such touring trips always start with the motorcycles ensuring the ride you obtain is to your satisfaction. By postponing until the last minute you are almost certainly going to disappointedly end up with the wrong motorcycle or none at all. Opting for a backup vehicle, to assist with luggage and driven by a licensed rider who could fill in during any unforeseen circumstances, proved to be invaluable, as our tour leader was recovering from surgery and gladly shared the riding and driving to minimise stress on his recovery period.
Two nights spent in Munich left us ample time to experience a small part of the city, including our introduction to the renowned culture of German Beer Gardens where you can enjoy a great meal and a taste of the amber liquid in the warm summer weather outdoors, where families and groups meet and socialise in sprawling gardens.
Staying on the main roads, which are incredibly well maintained, we headed north to Nuremberg for a two-night stay. The countryside was lush and green as far as the eye could see, a wide spread of farms and small colourful towns along the route.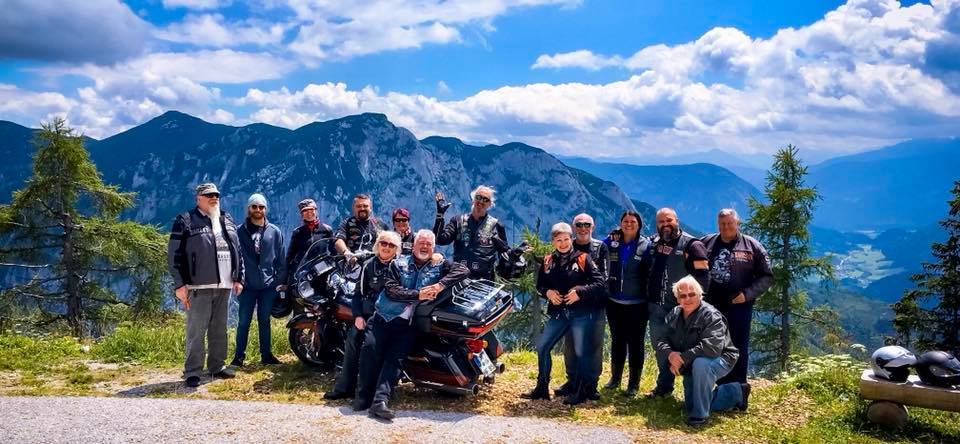 Onward to Prague, we were met en route by Jan and Georgie and our host Kada from MDA riders, who looked after us during the next five days while in Prague and attending the 115th Anniversary celebrations.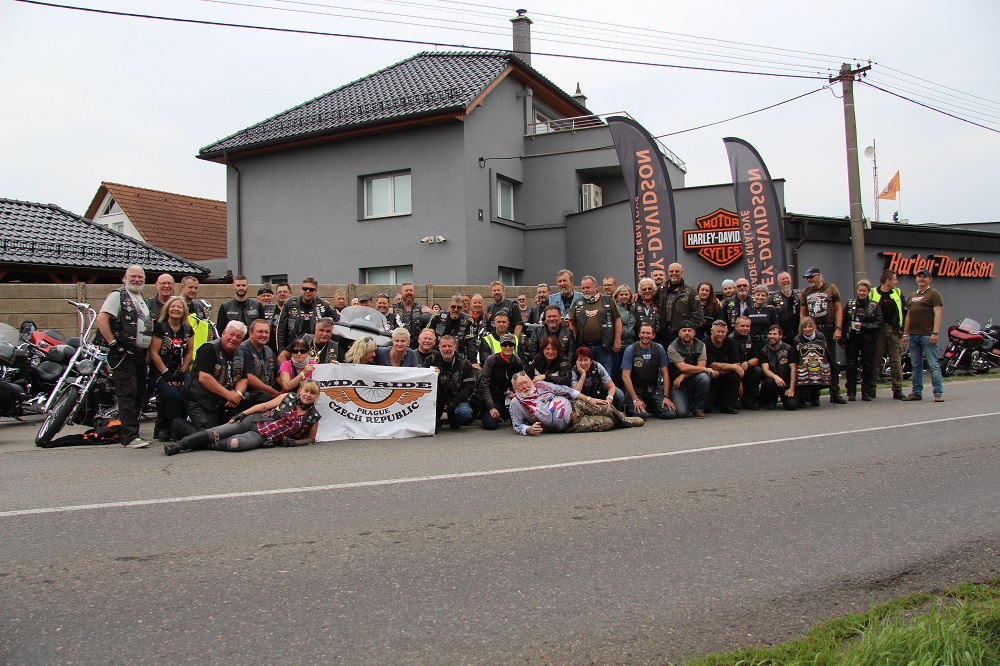 We were marshalled safely through the bustling streets of this beautiful old city by our guides, which was somewhat daunting with the trams, busses, taxis and an abundance of bicycles and pedestrians everywhere. Everything in our surrounding had a fast-paced energy and at first it was rather overwhelming negotiating the narrow roads, cobbles and tram lines, especially trying to keep all the Harleys safely together. However our hosts delivered us safely to the door of the Golden Crown hotel, an old but pristine hotel that was our home for the next five nights.
The following day was our first visit to the Rally, to register and collect our rally packs and do some browsing around, the Rally site was definitely a lot bigger than we could ever imagine.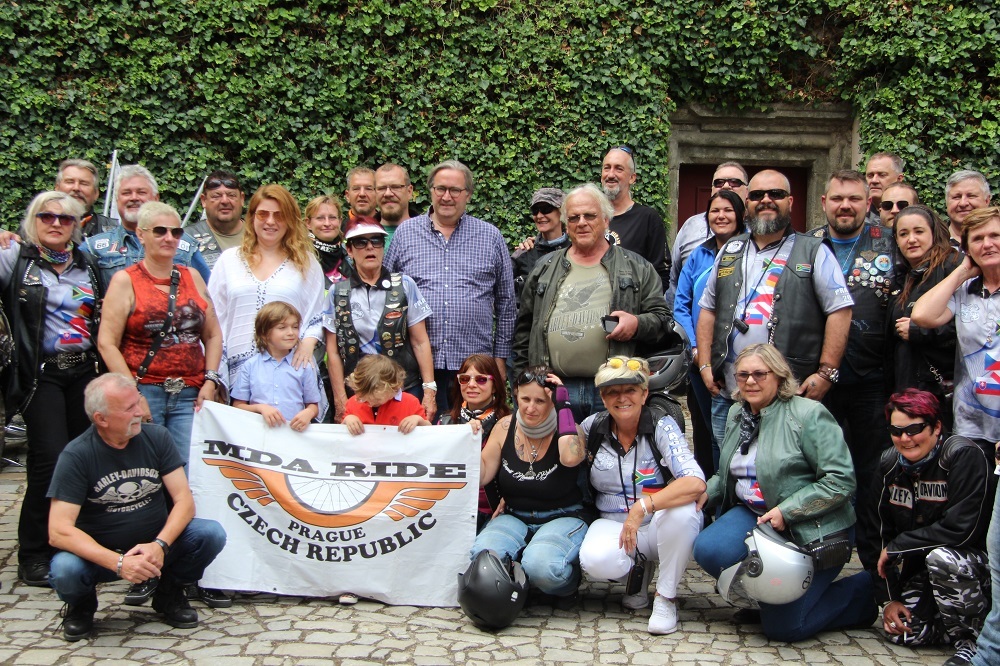 The sprawling grounds hosted stalls for the various Harley-Davidson social clubs, military exhibitions, shopping areas and numerous beer and beverage gardens and music stages for the live bands that played day and night for the crowds. The exhibition halls showcasing custom bikes, vintage bikes and the latest H-D® motorcycle models, MotorClothes® apparel, accessories, gifts, and collectibles available were alive with crowds taking shelter from the summer heat and viewing what was on offer. You could literally walk around for days and not see everything there was to see, bikers of all ages, shapes, sizes and nationalities all blending together in celebration of their love of Harley-Davidson.
The group had a lot of free time in Prague to split up and explore on their own, visit the rally, attend the mass ride through the city, visit the main castle and cathedrals, bridges and museums and open markets in town or shopping and meals, but always getting together for a group dinner and comparing stories of the day's activities as there was just so much to see and never enough time.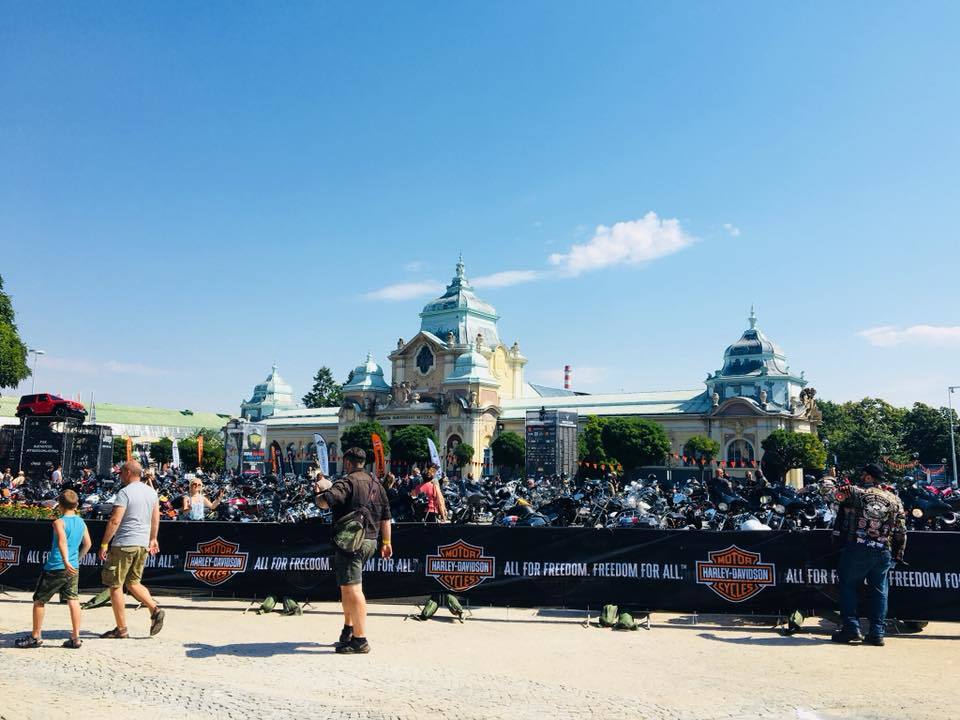 Sadly every great adventure must have an ending, and our intrepid adventurers headed back to Munich to hand over the motorcycles, which had carried us through some of the most beautiful places and roads Germany, Czech Republic, Austria and Slovakia have to offer.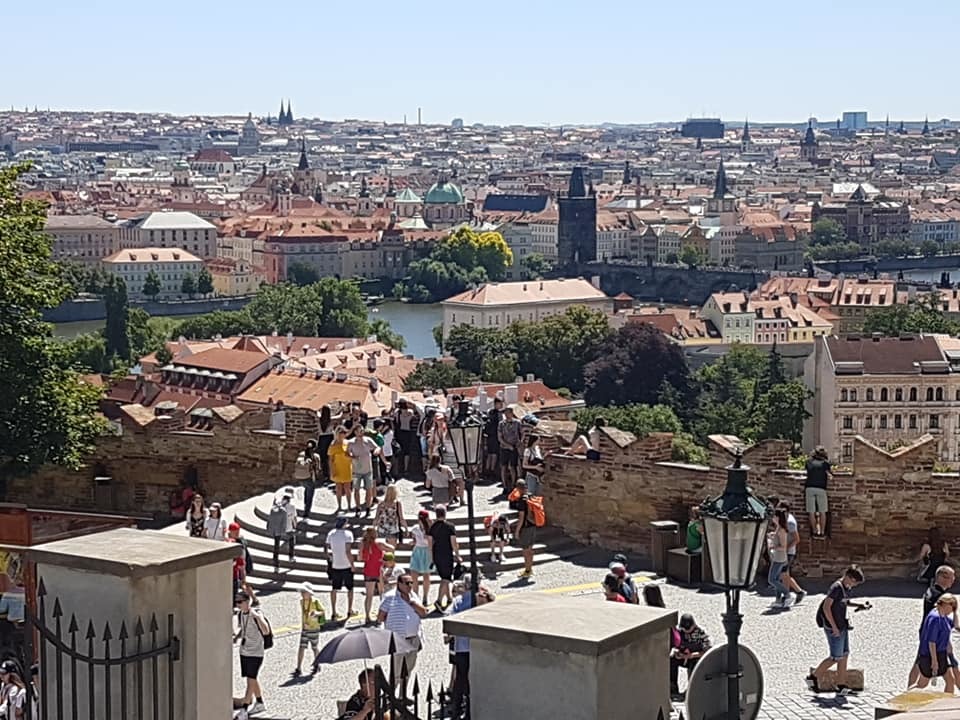 Definitely an adventure of a lifetime with fantastic friends, and just so much to be thankful for with the companionship, laughter and shared memories of this epic motorcycle touring adventure, until next time.
Editor: Angelique Dermit
---
Oskar Rottcher
It seemed like a good way to celebrate the end of my 69th year, and to herald in my 70th birthday, be it only in November. To attend the Harley-Davidson® 115th Anniversary celebration in Prague was ever only a bucket list item, which I never thought would be fulfilled. When the idea was first broached with me, the thought of the expense, and the organisation that goes into such a venture, seemed a daunting task. And it was, but not for me!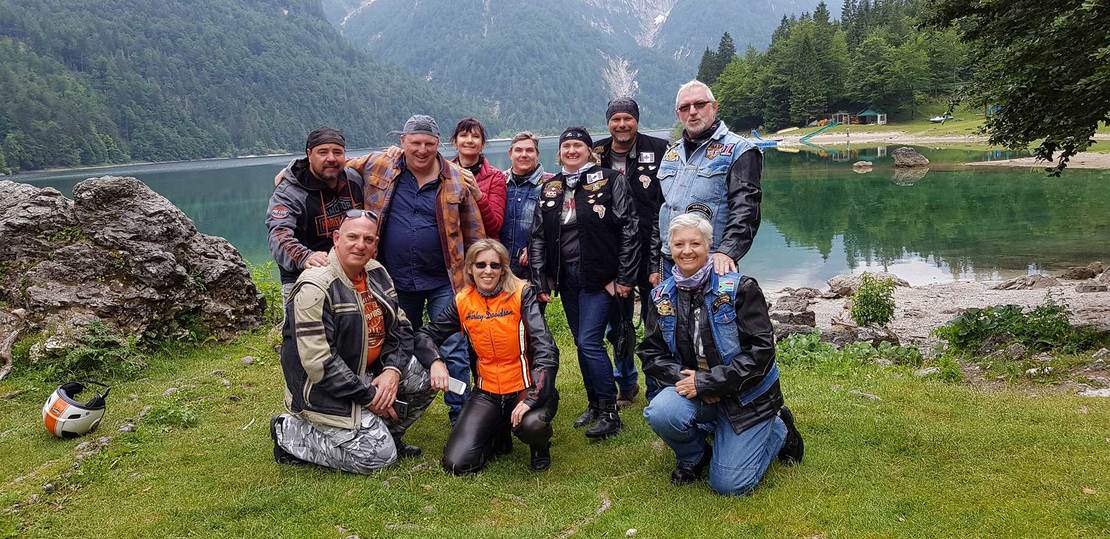 My daughter in Canada started the ball rolling by paying my rally fee, and then Salome and my Harley family stepped in to keep travel plans and itineraries a secret from me all along the way. It wasn't long until our trip began from Johannesburg to Dubai to Budapest.
Suffice to say, picking up the bikes in Budapest and getting on the road was an adrenaline rush. I rode a beautiful 2018 Road King®, and Salome a 2018 Heritage, the best of the Softail® motorcycles in my opinion. It did not take long before we settled in to the throb of these beautiful bikes, our phones and off-line maps showing the way. Matt, our organiser of the trip and who did all the arrangements and bookings of bikes and accommodation was in the lead. With eight motorcycles in our pack, I fell into the position of sweep.
Our trip started in Hungary, then through days filled with mountain passes through Austria and Italy and roaming the Czech Republic. It is near impossible to try and explain the countryside, the beauty, the mountains and lakes – ice and snow in the middle of summer at the highest point was extraordinary to see. Narrow mountain passes and dark long tunnels, cobblestone roads, mountain villages and coffee shops. An unforgettable experience.
Travelling through Austria and an overnight in Salzburg, saw us entering Prague, it suddenly appeared as if the roads were being consumed by Harley-Davidson motorcycles of every model and custom. To try to describe the Rally is most difficult – extravagant, out of this world, magnificent, astoundingly beautiful only describes just a little of what it was like.
110,000 Rally attendees with an estimation of 67,000 bikes. What a sight when the city came alive with the V-twin engines. The Rally site was huge, with new and custom bikes on show, multiple stages, music, stunt shows, WW2 USA military parade with the original military Harley-Davidson motorcycles on display. Absolutely magnificent.
Thank you to Salome, Matt and Renee, Marc and Teresa from Canada, Dick and Juliette from Holland, and William and Kerstin, who showed us the way through mountains, lavished food and love on us as we stayed in their town in Austria, and to Mike and Margie WC who entertained us by finding a toilet wherever we were. Thank you to good friends and family that made the beginning of this 70th year one to remember.
---
Renee Comins
If you love to travel, a reason to do so is seldom needed. But if you insist, then the Harley-Davidson 115th Anniversary Rally in Prague is reason enough.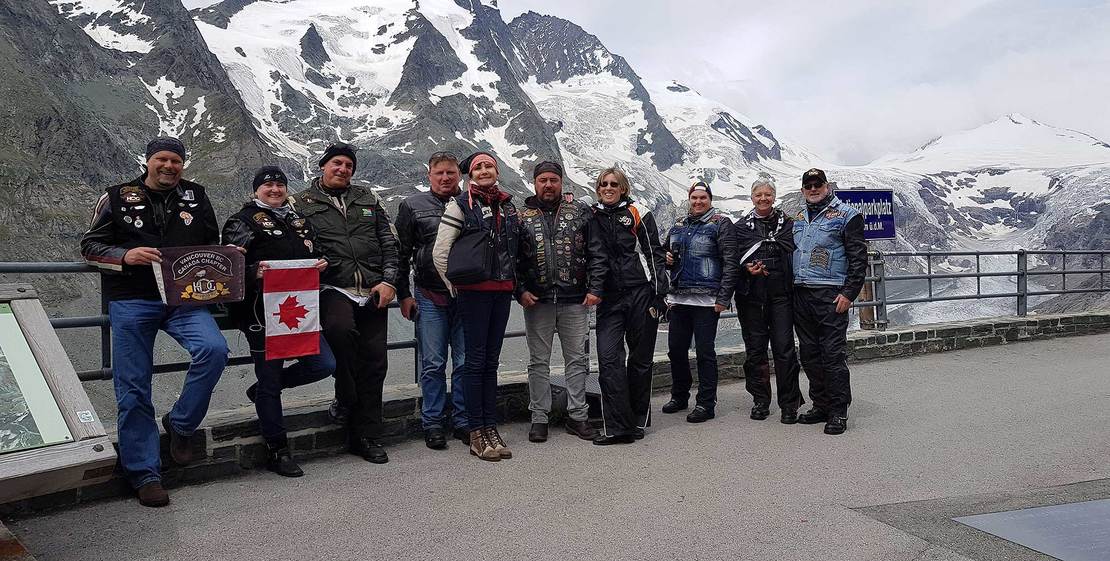 What an event it turned out to be. Six members from the Harley Owners Group Chapter Big Five decided to make a party of it… and what a party it turned out to be! From Hungary, via the crazy mountains of the Austrian and Italian Alps to the Czech Republic. What an awesome adventure.
We met up with ex-Chapter Director William and Kerstin Bruntnell and they shared the magic of the Alps with us. What a phenomenal two days of alpine mountain passes with switchbacks and cobblestones and tunnels galore! Awesome.
Perhaps the riding highlight of the trip was riding the Grossglockner in Austria. It traverses some of the highest alpine passes in Austria and travelling on a short cobblestoned road you are brought to the highest point in Austria. It was one of the scariest ascents we made… with the descent no less terrifying.
An unexpected and awe-inspiring glacier with snow-capped peaks (3,798m) and incredible waterfalls; what absolutely stunning sights.
So to Matthew and his sidekicks... Thank you for an unforgettable trip. Till the next one… Let's ride!
---
Marc and Teresa Varty
What started out as a conversation between sisters about upcoming, possible vacations turned into an unforgettable experience.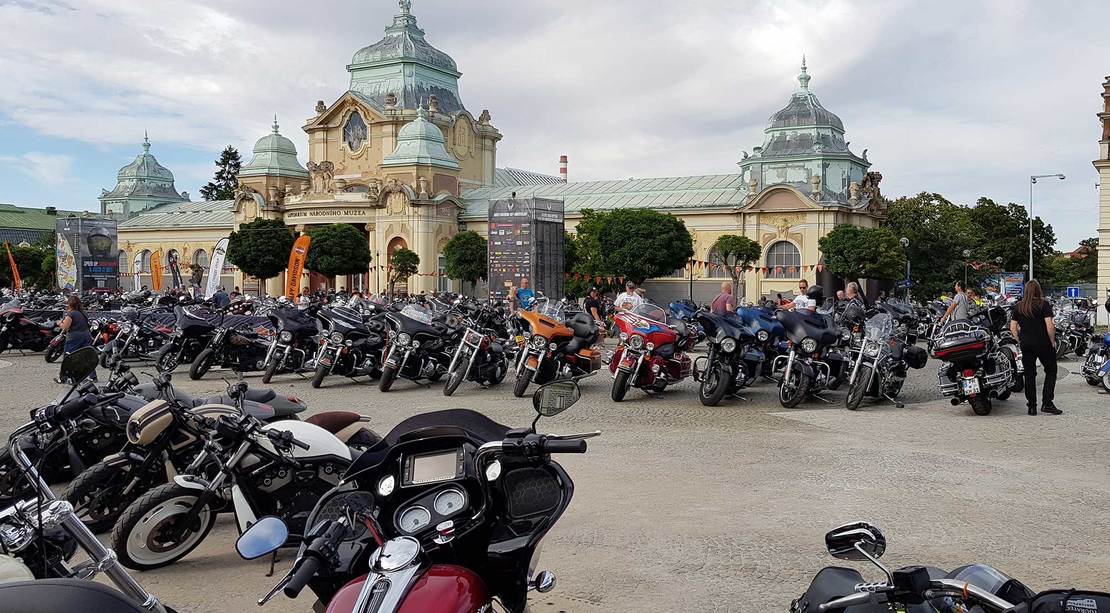 We live on different continents, so getting together is not just a matter of 'popping over for coffee'. This took deliberate planning, saving and scheming. The comment from Renee (my eldest sister) was, "We are joining with Dad (Oskar), Salome Rottcher and a group of friends from the H.O.G. Big Five Chapter, South Africa, to attend the Harley-Davidson 115th Anniversary celebrations in Prague, want to join us?" Well, who could resist? My husband, Marc rides a Harley-Davidson Rocker and we belong to the Vancouver, BC, H.O.G. Chapter, so, on paper we looked like the perfect addition to this growing group. The best part of this whole enterprise was going to be surprising Dad with our presence for the entire 12 days as an early 70th birthday celebration. Thus, between myself, Marc (Canada), Renee, Matthew, Mike, Margie, Salome (South Africa), William, Kerstin (Austria), Dick and Juliette (Netherlands) the trip planning was underway. Keeping Dad in the dark to our shenanigans would have made Pinocchio proud.
What an amazing experience and here are our top ten moments from this incredible adventure:
10) Our incredible accommodation at each stop! Airbnb in Budapest, castle grounds in Austria, functional but small accommodation in Salzburg, Apartment Hotel on Embassy Row in Prague, the world's first zero-energy balance hotel in an urban area in Vienna (with their own beehives on the roof) all so different, but perfect;
9) Pack riding with eight motorcycles through Hungary, Austria, Italy, Czech Republic;
8) The H-D® 115th Anniversary Rally, three days of incredible Harley atmosphere, joining with thousands of other Harley owners from around the world;
7) Managing the cobblestone streets and tram lines of Eastern Europe;
6) Riding the Grossglockner High Alpine Road in Austria, one of the most famous and highest roads in Europe;
5) Eating and drinking our way through Europe;
4) 'Watching' a bunch of South Africans navigate the 'wrong' side of the road (according to them), especially the roundabouts;
3) Enjoying not just our Harleys, but trams, busses, trains, horse-drawn carriages, boats, planes and miles upon miles of walking (on average 10.5km per day);
2) The excitement of surprising Dad in Budapest;
1) The incredible camaraderie that owning a Harley-Davidson offers. The strangers, who became friends and whom are now family! Thank you so much to Oskar, Salome, Matthew, Renee, William, Kerstin, Mike and Margie, and my hubby Marc for an incredible once-in-a-lifetime opportunity!
---
Mike and Margie Decroizille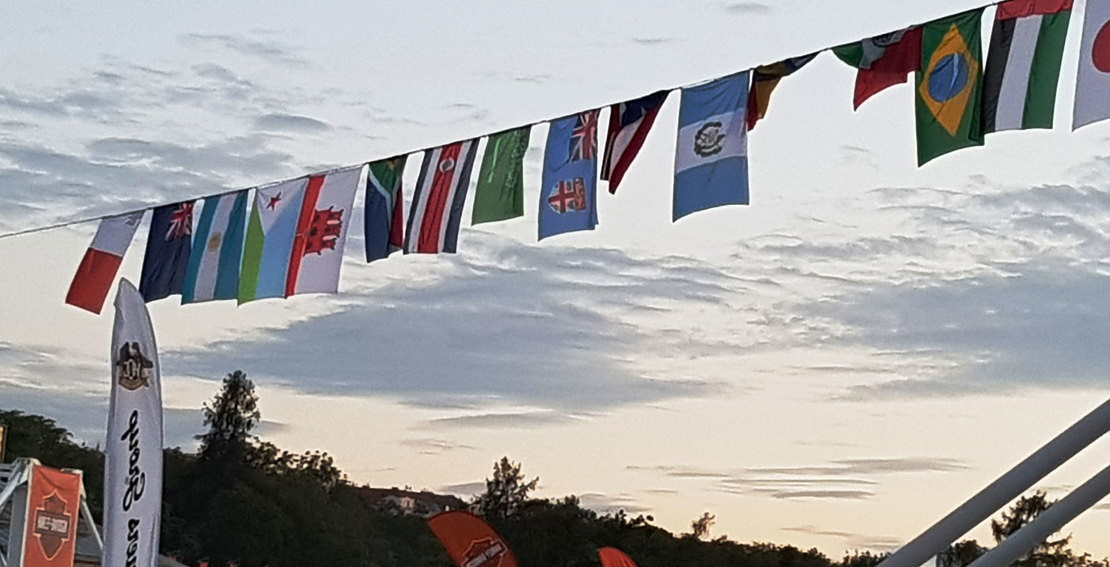 When you want a Yamaha you buy a Yamaha, you get a Yamaha. When you want a BMW you buy a BMW, you get a BMW. However when you want a Harley-Davidson, you purchase a Harley-Davidson and you inherit a family. Family is not only flesh and blood, it's those who know your faults and accept you warts and all.
It's with THIS family that we spent 10 days going to the Harley-Davidson 115th Anniversary celebrations in Prague.
What an epic adventure. The alpine routes through southern Austria and northern Italy were breathtakingly beautiful, and the mountain passes technically challenging. The Grossglockner Pass was stunningly beautiful, and the first glacier I've seen to date.
We rode through some tunnels that seemed endless, with the drone of eight Harley motorcycles ringing in our ears.
With 110,000 people and 67,000 bikes Prague was renamed 'Harley Town'. With all shapes and sizes appearing in every alley and side street.
I took a picture of a H-D® Trike® with a wheelchair carrier rack on the back. First of a kind I've seen. One thing that was very noticeable though was the friendliness of all the bikers. Every single biker we passed en route, regardless of what motorcycles they rode greeted with the 'two finger salute'. That's one thing our South African bikers should adopt!
Mealtimes specifically were a joyous occasion. With much consumption of the amber liquid and the local fare, the only reason we didn't put on lots of weight was the fact that we walked extensively everywhere we went.
We lunched at a street side cafe in Budapest, called Toscana Club. It was run by two young Italian folk. We all proceeded to eat his entire stock of ciabatta and cold meats, polished off even the display wines and flattened all the desserts. I think when we left the pair closed shop for the day as their inventory was down to zero.
The trip was truly epic, not for any other reason than the people involved. Spending long days with the same crew can sometimes be tiresome, but at no stage did we feel left out or pressurised into doing any activity we were not comfortable with.
Several ticks on my bucket list; and I would go the same route with the same 'family' in a heartbeat.
Thank you to Harley-Davidson for the opportunity of seeing a part of Europe through different eyes.
---
William and Kirsten Bruntnell
It's been two years since we moved to Austria and left our friends and family in South Africa. It's difficult to explain how hard it is not to be able to ride out on weekends, breakfast runs or rallies with our very special group of biker friends at H.O.G. Big Five Chapter. After months of planning (most credit here has to go to Matt Comins), our biker family was coming to Europe and we were beside ourselves with excitement –finally an opportunity to show them our new backyard.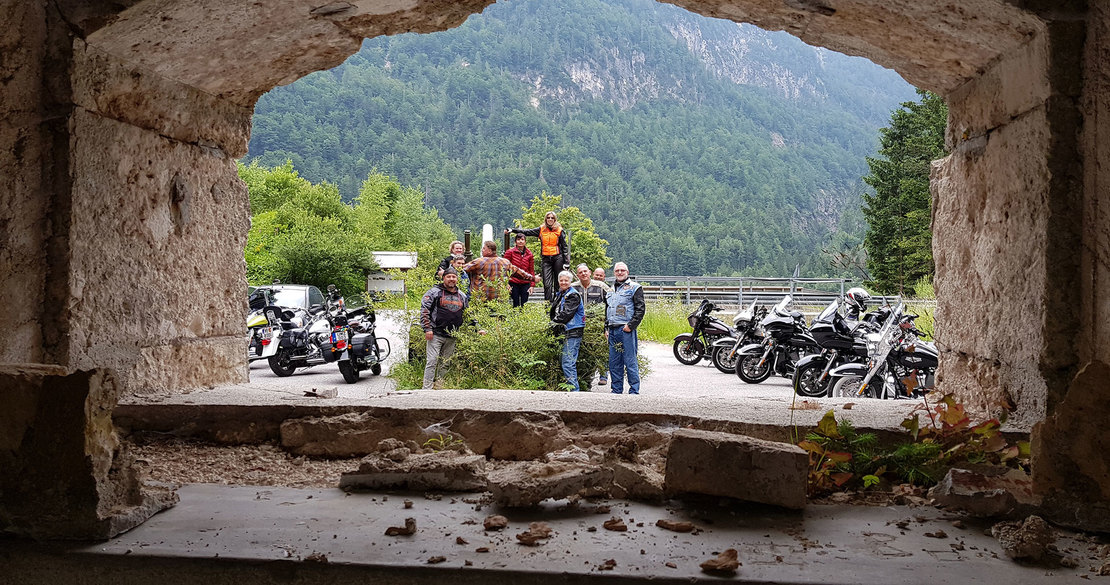 After a couple of days in Budapest, rental Harley-Davidson motorcycles were picked up in Budapest and Vienna and the awaited group were on their way to join us in Carinthia. We met them on the way and raced home to get everyone checked in and ready for a traditional Austrian dinner with 'Saure Suppe' (a traditional soup served at our summer festivals) and an Austrian 'Jause', served with a copious amount of local wine and beer. What an awesome evening and the beginning of what we knew was going to be a trip to remember.
The next day we were all up and raring to go. Kerstin's outride for the day involved three mountain passes, lakes, villages and lots of tunnels. Half way up the last pass the rain hit, but this could not dampen our spirits as we were pumped and loving the ride.
The next day – was THE day… Yes, we were going to do the legendary Grossglockner Hochalpenstrasse. The Grossglockner is the highest mountain in Austria (3,798m) and the pass takes us from Carinthia to the neighbouring province of Salzburg. The route did not disappoint us. There is a reason it is considered one of the best rides in the world. The scenery, the peaks and turns, all put our senses into overdrive as we tried to take it all in.
Our arrival in Prague was met with incredible architecture and lots of cobblestone roads. We dropped our bags and raced to the Rally site for the grand opening.
After three days we said goodbye to Prague and headed to Vienna, where the group would spend another three nights. We, however, sadly had to go our separate ways the next day. But first a night out in Vienna would not be complete without a visit to the Vienna Prater (it's history reaching as far back as 1765) – a fantastic old school fun fair, where kickass pork knuckles is served. Stuffed and tired we headed back to the hotel.
The next day it was time to say goodbye to our friends from Big Five (Oskar and Salome, Matt and Renee, Mike and Margie) and our new friends from Canada (Marc and Theresa – you are a blast!). What a trip… And what a privilege to have had this opportunity to ride with such incredible people. There's a saying that you can choose your friends, but you can't choose your family – I guess in this case we are blessed that our friends are our (biker) family. What we are trying to say is that without Harley-Davidson and H.O.G. Big Five Chapter we might never have met. But we thank the good Lord every day that we did.
Until next time – clear skies, open roads and blessings…