The new LiveWire™: order now!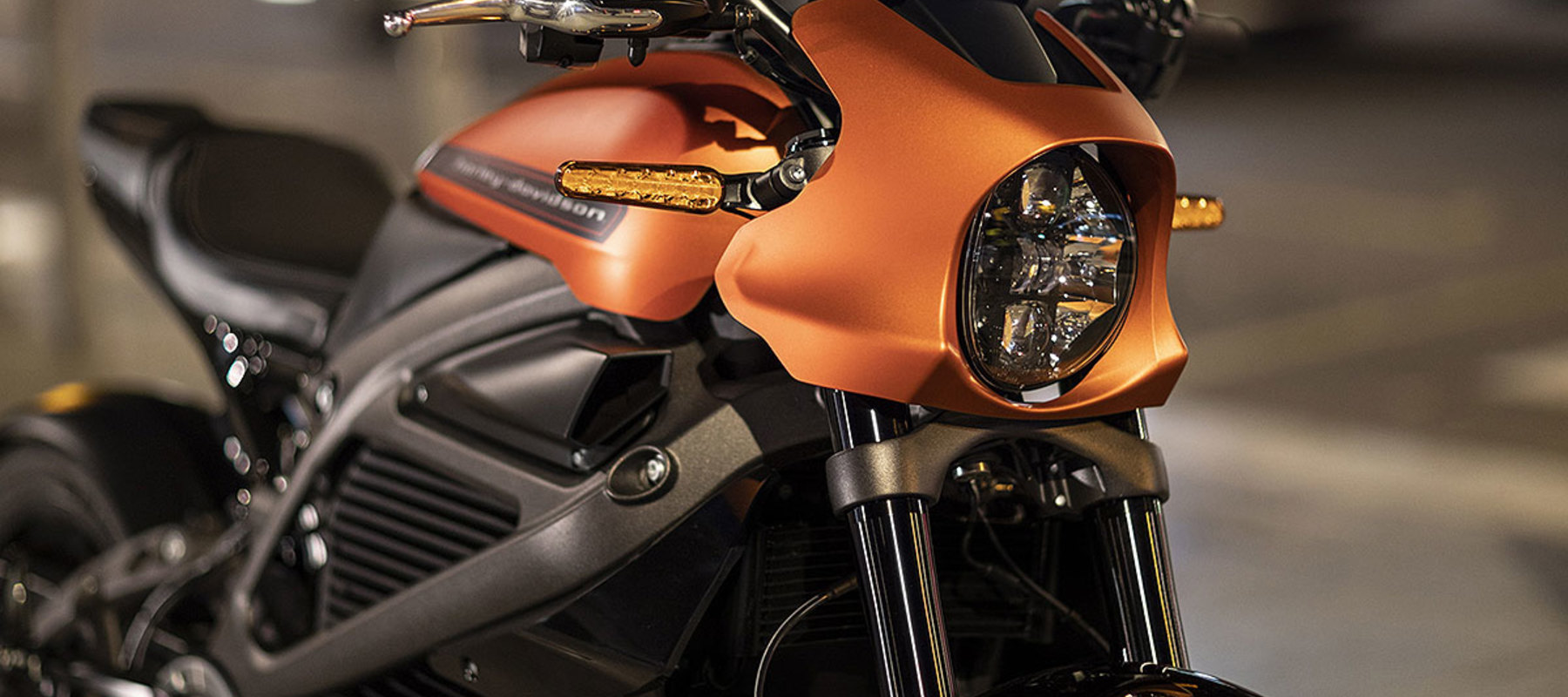 Pre-orders have now opened for Harley-Davidson's first electric motorcycle
It won't have escaped your attention that Harley-Davidson's premier foray into the electric vehicle (EV) market is almost upon us. With first deliveries scheduled for the autumn, you can now pre-order to ensure you're among the first to twist the throttle of this quantum leap in Harley history.
0 to 60 in three seconds
The LiveWire™ motorcycle accelerates to 60 miles per hour in three seconds, delivers a range of 140 miles on a full charge, and will fast charge to 100 per cent in just one hour.
Harley-Davidson® has announced that the European pre-order period for the all-new electric LiveWire™ motorcycle is now open. Interested parties can visit the Harley-Davidson website to discover their nearest Authorised LiveWire dealer and place a pre-order deposit at their selected dealership. Only dealerships nominated as Authorised Harley-Davidson LiveWire retailers are able to take a deposit and secure a pre-order motorcycle from the initial European allocation. First deliveries are expected in autumn of 2019.
International Marketing Director Steve Lambert comments: "We've had an unprecedented level of interest in the bike with so many people wanting to be first to get their hands on it. We're looking forward to delivering the new LiveWire to those lucky owners in autumn. LiveWire is not only an exciting new product for the company, it is an incredible riding experience. We're confident in its future and how it will help shape the two-wheeled electric vehicle market."
Representing the future of motorcycle technology, the LiveWire brings high-performance electric propulsion, evocative design and cellular connectivity to today's rider. The LiveWire's H-D Revelation™ powertrain delivers extreme power in a seamless rush, while the simplicity of operation allows the rider to focus more completely on the real thrill of motorcycling – the dynamic sensations of acceleration and motion.
The LiveWire's dynamic capability is maximised with a chassis designed to deliver nimble, agile handling for confident control on urban streets and a thrilling ride on curving backroads.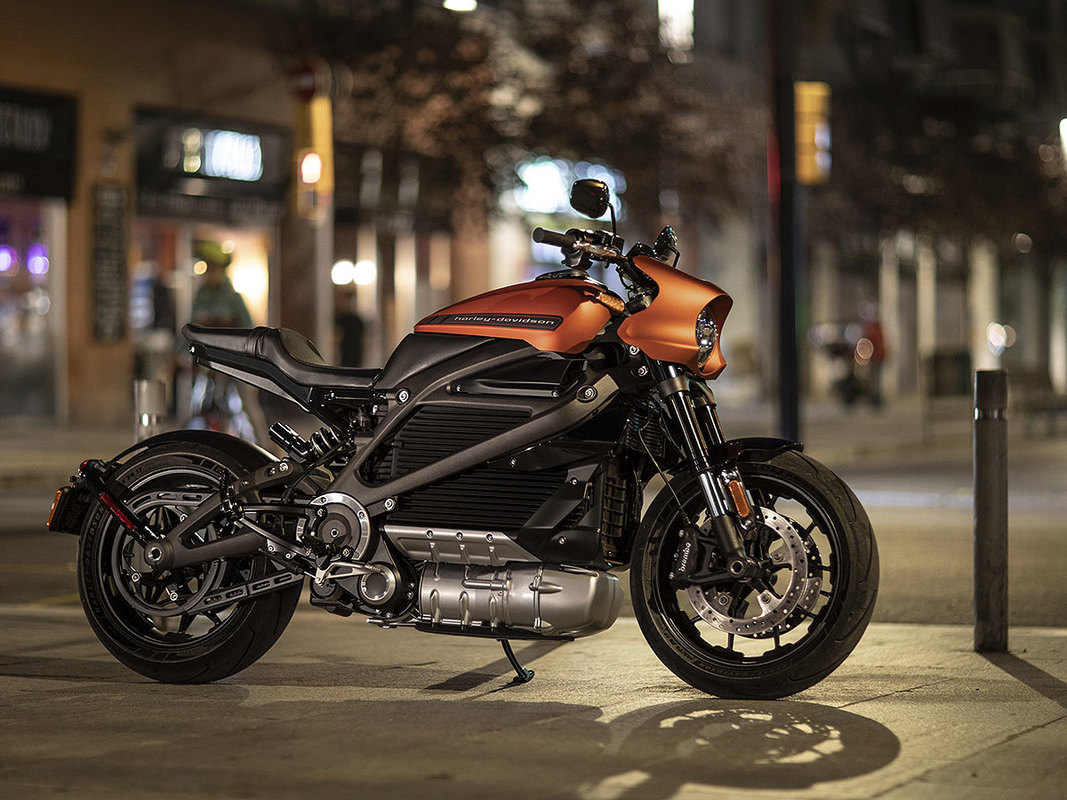 Completing the LiveWire's riding dynamic is an Electronic Chassis Control (ECC) system that utilises the cornering-enhanced Anti-lock Braking System (ABS), Traction Control System (TCS) and Drag-Torque Slip Control System (DSCS) to monitor and manage front and rear brake torque as well as motor torque to the rear wheel to enhance rider control and balance vehicle performance across diverse riding environments.
LiveWire's power is replenished through a number of charging options. An on-board Level 1 charger plugs into a standard 120-volt (or 240-volt) household outlet with a power cord that stores below the motorcycle seat. Alternatively a Level 3, or DC Fast Charge (DCFC), may be used to charge the LiveWire motorcycle through a connector. All Harley-Davidson dealers who sell the LiveWire motorcycle will offer a public DCFC charging station.
H-D Connect
The LiveWire motorcycle is equipped with H-D™ Connect service, technology that provides cellular connectivity that can link a LiveWire owner with their motorcycle through their smartphone using the latest version of the Harley-Davidson™ App. H-D Connect allows owners to connect remotely to their LiveWire motorcycle and allows for viewing of key vehicle health information. It also provides the owner with the reassurance of being able to remotely monitor their motorcycle's security, including tamper alerts on the H-D app and stolen-vehicle assistance.
For more information on the new Harley-Davidson LiveWire motorcycle, as well as updates on future additional bikes, visit harley-davidson.com/electric. Availability is strictly limited, so interested customers are advised to order early. You can pre-order by clicking here