UK & IRELAND EXCLUSIVE: LADIES OF HARLEY (JUNE 2019)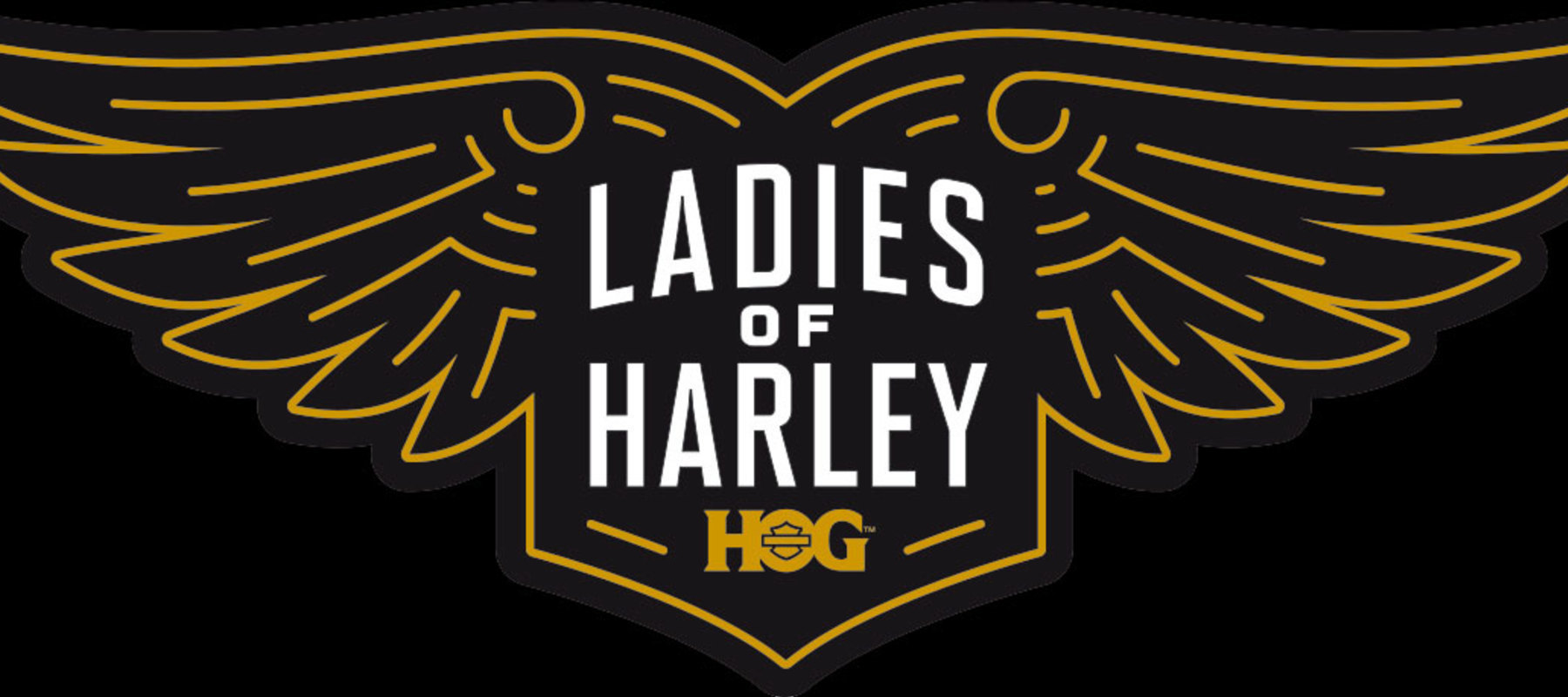 ALL THE LATEST NEWS AND UPDATES FROM THE LADIES OF HARLEY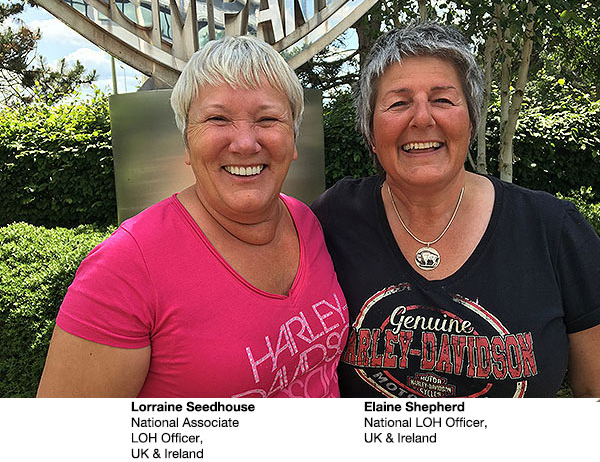 It again seems that as soon as my saddlebags are unpacked they're packed again within a few days. It becomes an art to pack the bare essentials that we need for trips. I recall the days of packing 'just in case' I might need it. Now I have learnt to manage with the basics. No extra luggage, just my two saddlebags and my waterproofs strapped on the back of my bike and that's it. But the leather saddlebags on my Classic Springer are not waterproof in heavy, heavy rain. So, being extra pleasant with hotel housekeeping normally sees me with more laundry bags than I necessarily need. But at least it keeps my gear dry!
My latest road trip adventure became a combination of different ventures and taking time off from my day job. Again. The first, the long-awaited Bubbles & Chocolate Tour which saw Tour1's, Gary France, leading 12 ladies through north west France for a long weekend. As the tail rider for this ladies' tour it was a pleasure to follow the group through rural France, to see a long line of Harley-Davidson® motorcycles winding through the countryside before me, the sun occasionally catching a glimmer of shining chrome. Spending time with the ladies was comfortable and familiar; especially as the female riding community has grown so much during the past few years. These ladies really enjoyed their riding and along with two H-D trikes in the group, we became quite a sight as we pulled up at a cafe, restaurant, chocolatier or hotel with our respective bikes lined up in a long row.
Several of the group were heading off to the Benelux HOG Stock Rally in Garderen, Netherlands. It seemed pointless to me to return home just for a night or two. It was more logical to enjoy a piece of Europe for a few days more. We waved goodbye to Gary and the remaining ladies of the tour group just before they boarded at the Channel Tunnel to return to the UK and then seven of us turned our motorcycles in the opposite direction and headed off to Ypres for the night.
With a free day before we were due to meet our respective Chapters as they headed to Garderen, we each enjoyed the opportunity to do our own thing. I went off to enjoy a day of exploring Belgium and France with fellow riding buddy and fellow H.O.G. national team member Jo Green. A day later, along with three other ladies from the Bubbles & Chocolate Tour we met up with our Chapter's mass ride as they stopped at a fuel station nearby to our hotel in Breda, Netherlands.
What was to follow was several days of unreserved enjoyment. The results of months of planning by Rock City Chapter came to fruition. Rally goers could step back 50 years and enjoy their 1969 HOG Stock Rally – the Chapter thought of everything to ensure rally goers went home with long lasting memories. With rally volunteers wearing brightly coloured tie dye t-shirts you were always guaranteed to find somebody to assist with any 'pointing in the right direction' that you may need. The LOH reception saw ladies enjoying a welcome glass of bubbly and receiving a tie dye buff. Plenty of chapter flags could be seen as photo opportunities were taken, all while listening to a live band.
With wall-to-wall sunshine and a vast selection of ride-out options, that familiar rumble of H-D exhausts could be heard for miles, keeping riders and pillions happy.
Taking an opportunity to extend my road trip for yet another day I headed back to Ypres with my husband Ray. Along with members from Black Mountains Chapter Wales it was a proud moment to stand under the Menin Gate and witness fellow H.O.G. cousin and past Director, Adrian Vaughan, marching with the Sons of Scotland Pipe Band from Canada, playing his bagpipes at the Last Post Ceremony.
What turns a few days annual leave from your day job into an unforgettable road trip adventure? For me it can be those simple moments in the day when you meet people you least expect, the fleeting conversations as you stop at a fuel station, market stall, or cafe. Meeting fellow riders to share riding experiences, recommend great riding roads, hotels to stay or restaurant and bars to chill out in at the end of a long day in the saddle. Even with months of travel plans it can be exciting to embrace a sense of adventure and embark on a change of plan to visit somewhere that you have just learnt about because you were inspired by the experience of a fellow rider… the trusting camaraderie of one motorcyclist to another never ceases to amaze me.
Returning home 12 days after I left, I felt fairly satisfied with my packing as I still managed to find room for the additions of a new tour t-shirt, rally t-shirt, new buff, more poker chips, rally pack bling and a 60s knitted rally headband!
I could possibly work on streamlining a little more on what I pack and fortunately, with other events creeping closer on the calendar, it won't be long before I can put it to practice.
Share the Spark
Elaine Shepherd
National Chapter LOH Officer, UK & Ireland
ChapterRepLOH@harley-davidson.com