UK & Ireland exclusive: Ladies of Harley (Nov 2018)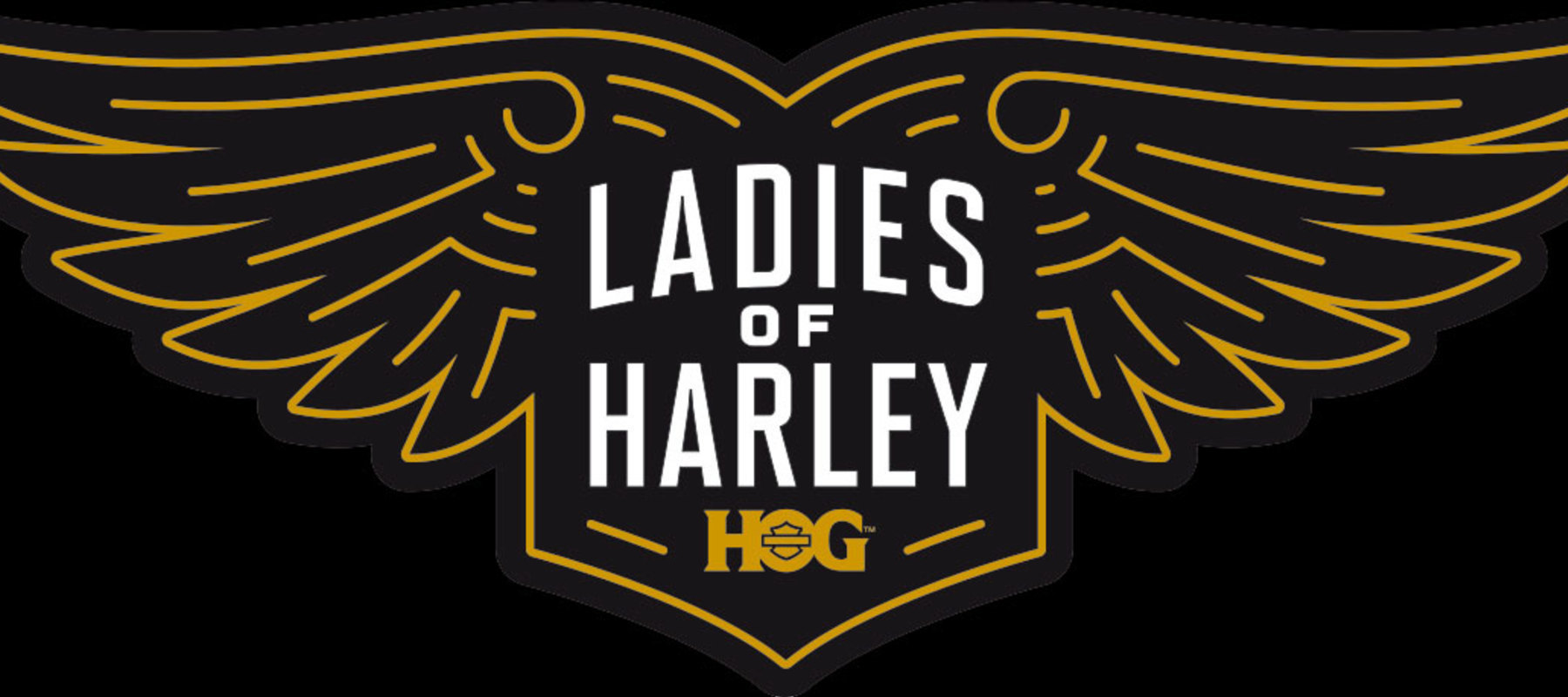 All the latest news and updates from the Ladies of Harley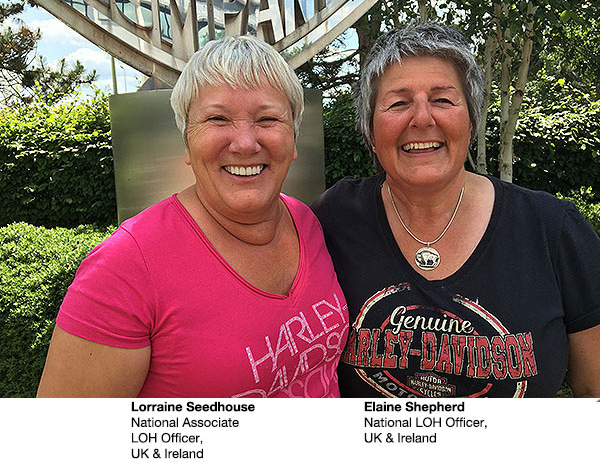 The past few weeks have been an exciting time, not just because of pleasant mild winter days allowing us to still go riding on our prized Harley-Davidson, but for me, the recent H.O.G. Officer Training (H.O.T) in Brighton and the National LOH Officer meeting in Oxford were both exceptional events to participate in.
H.O.T. saw H.O.G. cousins from many chapters across the UK, Benelux and Nordic regions in attendance. For some Chapter Officers, it was their first experience whereby for others, it was an opportunity to return, catch up with old friends and make new ones.
During the course of two days, a selection of workshops enabled officers to work alongside each other, to share ideas, learn something new and in many cases, make plans to catch up at a rally sometime in the future.
This year saw the return of the Ladies of Harley workshop, and Lorraine and I had the pleasure of working with Cindy Van Gorp, Assistant LOH Officer (Benelux), and Jeff Bacon, Director of Iceni Chapter. The combination of us all together with a room predominantly full of ladies made for an insightful and thought-provoking session; some great ideas were shared to encourage ladies to become more involved within their local Chapter and with their Dealership and gain more benefit from their H.O.G. membership.
Just two weeks later and still feeling hugely inspired, Lorraine and I hosted the National LOH Officer meeting in Oxford. While this is a one-day meeting, the LOH community has grown tremendously, so seizing an opportunity to catch up with fellow officers, many ladies now arrive a day or two earlier.
Partners are welcome too so, it has become a weekend to socialise, visit local dealerships and explore nearby places of interest. Arrangements are made for partners to enjoy a day out while the meeting is being held. This year's meeting saw more LOH Officers new to the post and more Chapters with both riding and non-riding LOH Officers and it provided an opportunity for ladies to learn from the successes of other Chapters.
Throughout the weekend many ideas were shared and just like H.O.T., plans were made to catch up at a rally sometime in the future..... and thus the H.O.G. community grows.
Throughout both H.O.G. Officer weekends much was shared about LOH and how this segment of membership is comprised of ladies who ride, ladies who ride pillion and ladies who don't ride within their respective Chapter. And in turn, a recognition that the initiatives of both the Sparkle and Twinkle Tours provide an opportunity for the segment of ladies not in a Chapter but with H.O.G. membership to participate in an event with other H.O.G. members on a Harley-Davidson.
It's a great feeling to ride out in a group and to take pleasure in that fun Chapter camaraderie that we all enjoy so much. Like many Chapter members reading this article, I also enjoy the company when just going out for a ride with my husband, Ray, or with a couple of friends - whether it be for an hour or so or the whole day. I also take pleasure in the occasions when I grab the keys and go out by myself and the freedom of taking a turn in the road just to see where it goes, or how long it takes to get there. What's more, I also enjoy an opportunity of going out for a ride with a group of ladies. It's definitely a good feeling when you pull into a car park and all take your crash helmets off and see the expression on the faces of onlookers. They're each just a different experience to choose from.
With the Sparkle and Twinkle and Tour 1 tours and plans for more in 2019 there will be even more.
So watch this space for more info and…
...Share the Spark
Elaine Shepherd
National Chapter LOH Officer, UK & Ireland
ChapterRepLOH@harley-davidson.com
---
A change in seasons usually means a change in the weather and cooler temperatures, but at the annual H.O.G. Officers Training (H.O.T.) in Brighton that was certainly not the case - it was hot, hot, hot!
Everything about the weekend certainly lived up to its title. The weather was glorious and the training was, as always, a time where H.O.G. Officers and potential officers get together to learn from each other and the workshops that are available. Candidates started arriving on the Thursday, reunited with past friends and connected with new ones at a small drinks reception that evening and prepared for the programme to start on the Friday morning.
Jo Green, our H.O.G. Officer Training Coordinator, did a fabulous job making sure that everyone arrived in the appropriate workshop on time, ready to learn and be inspired. The vibe during the whole weekend was loud and colourful with information and idea exchanges being evident wherever one happened to be, evidence of what a success this type of training weekend really can be. For anyone thinking of becoming a potential Chapter Officer, or already in the role, if you haven't attended H.O.T. it certainly is one to consider putting in your diaries for 2019. Who knows what ideas and information may be captured while working alongside others from other countries might enhance your Chapter in the future.
Immediately after H.O.T. I saw myself back in the saddle for a few days in France, finishing off my journey to complete the ABC of Touring contest. I always enjoy these mini trips. They give me time to soak up inspiration for trips yet unknown. I love connecting with others while visiting their dealerships and learning all about what makes them so successful. Remember, that if you are taking part this year then all your submissions have to be made by December 31st. Good luck to everyone taking part.
Next, but by no means least, I was off to the National Ladies of Harley Annual meeting held in Oxford at the beginning of November. This is a one-day meeting held for LOH Chapter Officers. They are encouraged to attend, share their ideas, experiences and learn from one another.
The day started with ladies arriving at the Harley-Davidson European HQ at Oxford for coffee, popping their heads into the meeting room with smiles as wide as rainbows and their eyes alight with excitement, in anticipation of what the day will have in store for them. The noise level grew rapidly with excited chatter and lots of laughter. We just knew that this was going to be a fun and valuable meeting.
For those who were there for the first time general introductions by all help to break the ice and good participation throughout the morning followed. There was a good exchange of ideas. The Sparkle and Twinkle Tours were one of the topics discussed. An invitation went out to the ladies in the room to encourage more Twinkle Tours to be organised for pillion riders in 2019. Watch this space for more on that too!
From the Rear Saddle,
"The Dudette"
Lorraine Seedhouse
National Associate LOH Officer, UK & Ireland
chapterrepassociateloh@harley-davidson.com
---
Tour 1: Bubbles and Chocolate Tour – Exclusively for female riders
Tour1, who operate and run Harley-Davidson motorcycle tours throughout Europe and the USA, for the first time, have included a tour in their 2019 programme just for ladies who ride.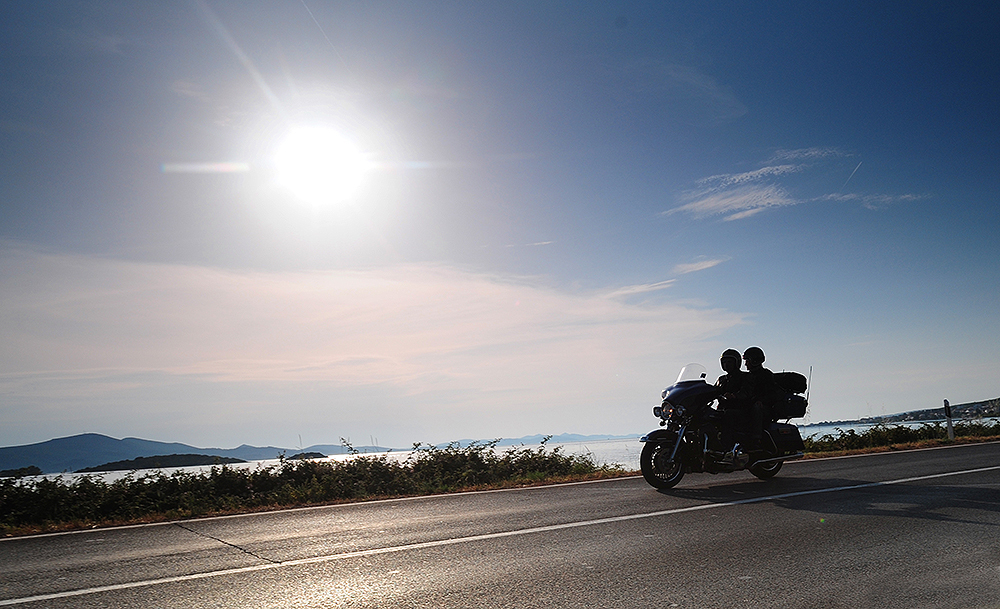 Supported by Elaine Shepherd, National Chapter LOH Officer, the tour will run at the end of May in 2019. It promises to be a spectacular four days riding through the beautiful countryside of northern France. Along with enjoying amazing scenery those on the tour will also have the opportunity to dine on a steam train, go horse-back riding on sand dunes, take a boat trip to view seals and do a tour of a chocolate factory. No doubt there will be plenty of laughter and fun along the way too!
For more information check out tour1.com/motorcycle-tours/bubbles2019. It's proved so popular the 2019 tour is already sold out but you can express your interest in a similar future tour by sending an e-mail to: gary@tour1.co.uk
---
Breast Cancer Run – Dublin, Ireland
The roar of V-Twins once again took to the roads in Ireland for the ninth Harley-Davidson Breast Cancer Run hosted by Dublin Harley-Davidson and led by Gaelic Chapter Ireland and their Ladies of Harley.
To learn more about the event, check out the video below as more than 100 bikes took to the road!