Brazen bobbers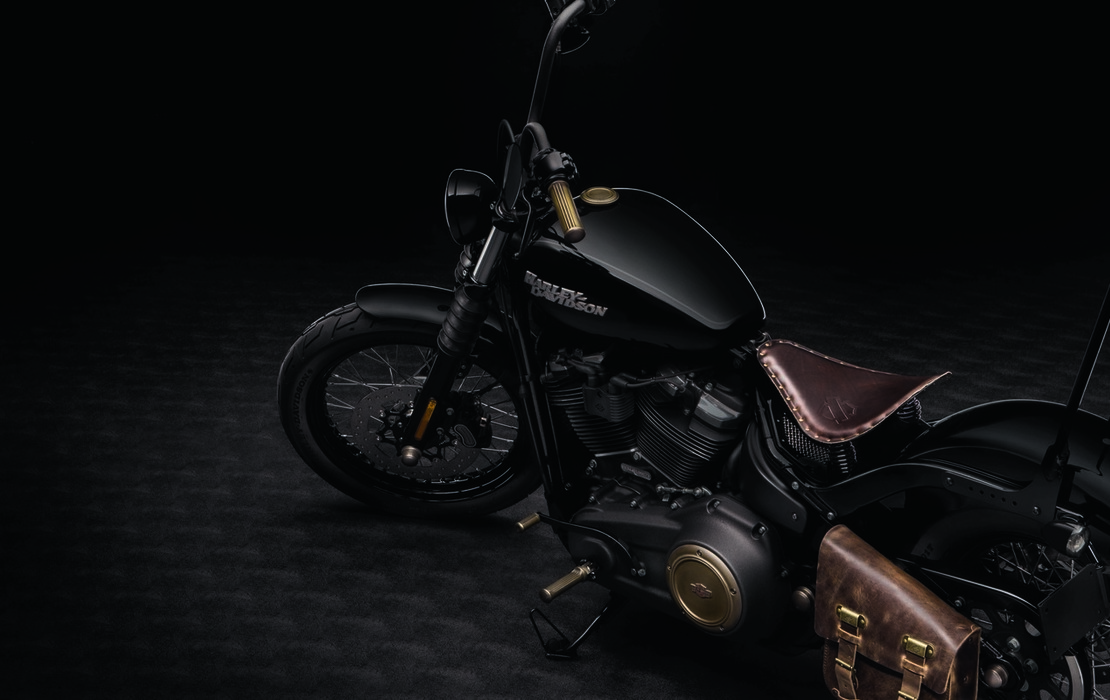 The iconic 'bobber' look is central to the 2018 Harley-Davidson Street Bob® – and these custom components augment that classic appearance
Bobber style is rooted in the desire for speed. Beginning in the 1930s, racers working with simple tools and a pair of greasy hands stripped bikes down to the bare bones – often trimming or 'bobbing' the fenders – in an effort to reduce weight and gain performance. Those builders and the minimalist look they created provide the inspiration for new bobber-themed accessories from Harley-Davidson® Genuine Parts & Accessories that are the foundation of this customised 2018 Street Bob model. This bike also features the new Willie G. Black Skull powertrain trim and a Milwaukee-Eight 107 engine hopped up with Screamin' Eagle® Street Cannon mufflers and High-Flow Air Cleaner.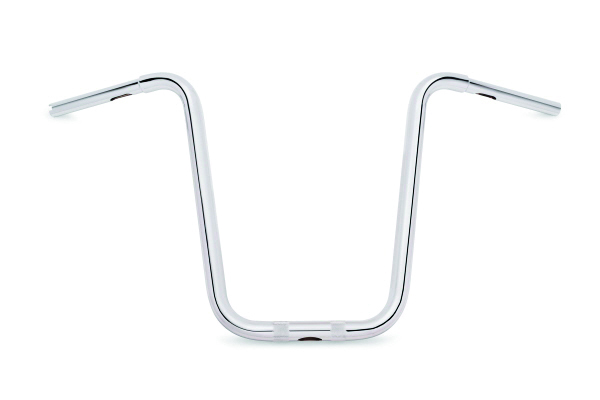 Fat Ape Handlebar
This brawny, 1.25-inch-diameter, 16-inch tall handlebar is the ideal choice for a long-armed rider, or anyone looking for that classic 'fists in the wind' riding profile. Now reshaped for a cleaner and more aggressive look, this handlebar is old-school style personified. Fits 2014-later Road King and 2018 Fat Boy, Low Rider, Street Bob, Softail Slim and Breakout models. Installation requires Fat Handlebar Riser Kit. Part number: 55800743 (Gloss Black), 55800744 (Chrome).
Handlebar height is regulated in many locations. Check local laws to ensure your motorcycle meets applicable regulations.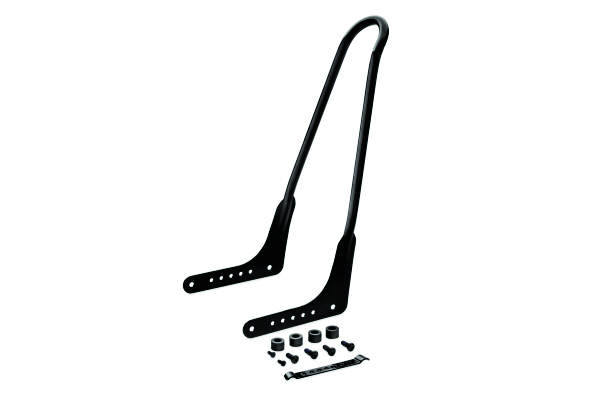 21-Inch One-Piece Tall Sissy Bar Upright
This is pure old-school style, right down to the perfect kick angle at the top. The solid-bar construction eliminates a crossbar, and this sissy bar mounts directly to the bike without side plates for an authentic, garage-built look. The kit comes with a backrest pad bracket for installation of a pad (sold separately) if desired, for style or passenger comfort. Fits 2018 Heritage Classic, Street Bob®, Deluxe and Softail Slim® models. Part number: 52300502 (Gloss Black), 52300503 (Chrome).
Single-Sided Swingarm Bag
Conveniently carry daily riding essentials in this new genuine leather bag that's designed to fit the swingarm and accent the lines of 2018 Softail® motorcycles. This bag has a capacity of 350 cubic inches and a semi-rigid back, and is easy to secure to the bike with two straps. A pair of hidden, quick-release buckles secure the flap. The premium leather will wear attractively with use for authentic, personalised style. Fits 2018 Softail models not equipped with saddlebags. Part number: 90201567 (Black), 90201568 (Distressed Brown).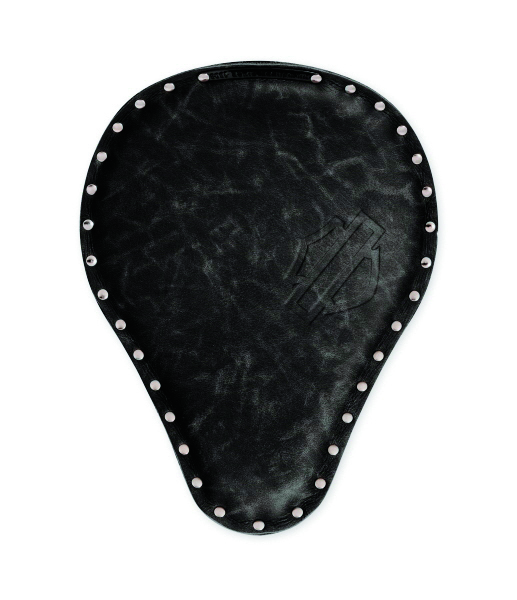 Bobber Solo Seats
These new seats take a bike to the bare minimum. The Black Distressed 'no foam' style shown here puts a cover of distressed leather right on the 10-gauge stainless-steel pan, and the 'pull-up' leather is going to wear and look great with age. The beehive coil springs and the hinge at the front are period-correct details from the bobber era. Or take minimalism a step further with a Rigid Mount Kit (part number: 52100043) that eliminates the springs and slams the seat right down on the frame. Fits 2018 Softail Slim and Street Bob models. Part number: 52000320 (Black Distressed Leather), 52100029 (Spring Seat Mount Kit). Bobber Solo Seats are also offered with a Brown Distressed Leather cover, a Smooth Black Leather cover, and a Tuck and Roll Cover in black vinyl.
Not all products are available in all countries – please consult your dealer for details