Distinctive Design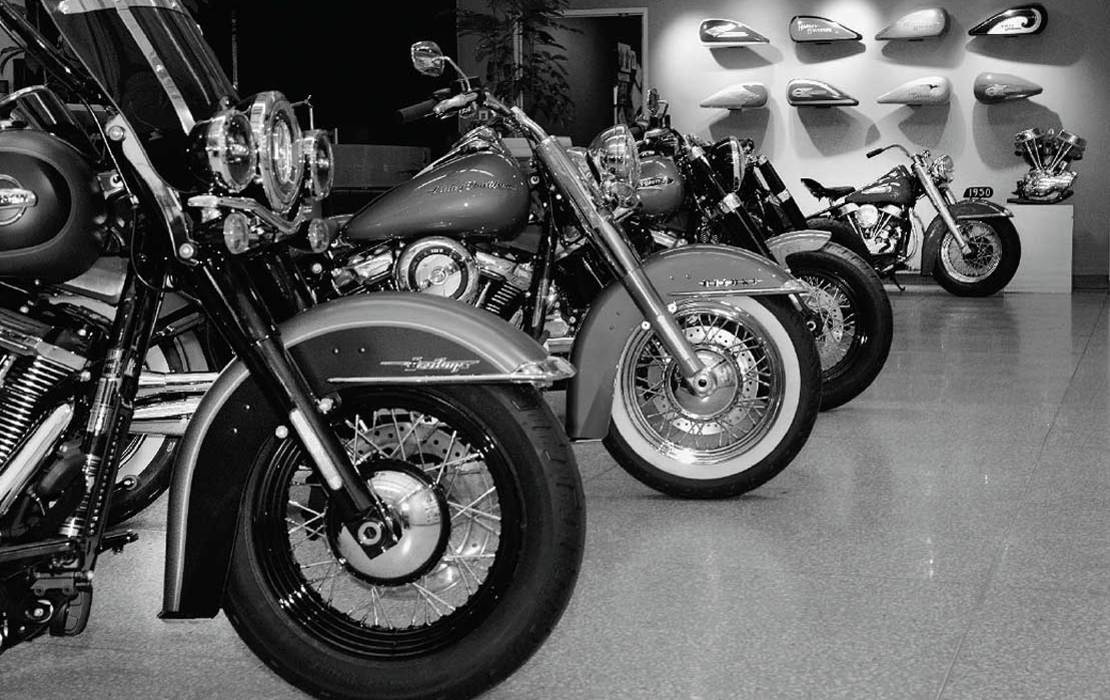 Behind the scenes with the H-D Styling and Design team
Design is one of the key elements of all Harley-Davidson® products – from the motorcycles themselves to the incredible array of Genuine Motor Parts and Accessories (P&A) created to customise them. Let's take a look at the process Harley-Davidson designers use to create distinctive products available anywhere.
"First and foremost, our designs are steeped in the voice of the customer," says Brad Richards, Vice President – Styling and Design. "To develop them, we work closely with the Motorcycle Product Planning Department. They look at competition everywhere in the world – what's percolating, what's stagnating. In addition, all 20 members of our Design Team are deeply immersed in the culture. When we're not working, we're attending events related to the industry. There's something in our designers' DNA that picks up on trends. I guess you could call it 'gut instinct.' We combine that with the information we get from the Motorcycle Product Planning Department to determine what comes next."
The Genuine Parts & Accessories Design Studio
"About a year ago, we created a satellite design studio located within the Parts &Accessories department," says Richards.

"Given the incredible number of products produced by P&A, we wanted to make it easier for internal people to consult the Styling Team, and ensure that nothing slips past our design filters." Ray Drea was chosen to manage the new studio. "He was a perfect fit because he has a great depth of both brand knowledge and P&A, and he's a fantastic artist with very high standards."
"I love the variety and fast pace of the new design studio," says Drea, Principal Stylist, who has been involved in design work at Harley-Davidson for more than 30 years. "Creating and building just one motorcycle is complicated. It can take several years before it sees the light of day. People often think it's all about the bike, but what makes our brand unique is how we enable personalisation through related products that allow customers to express themselves individually."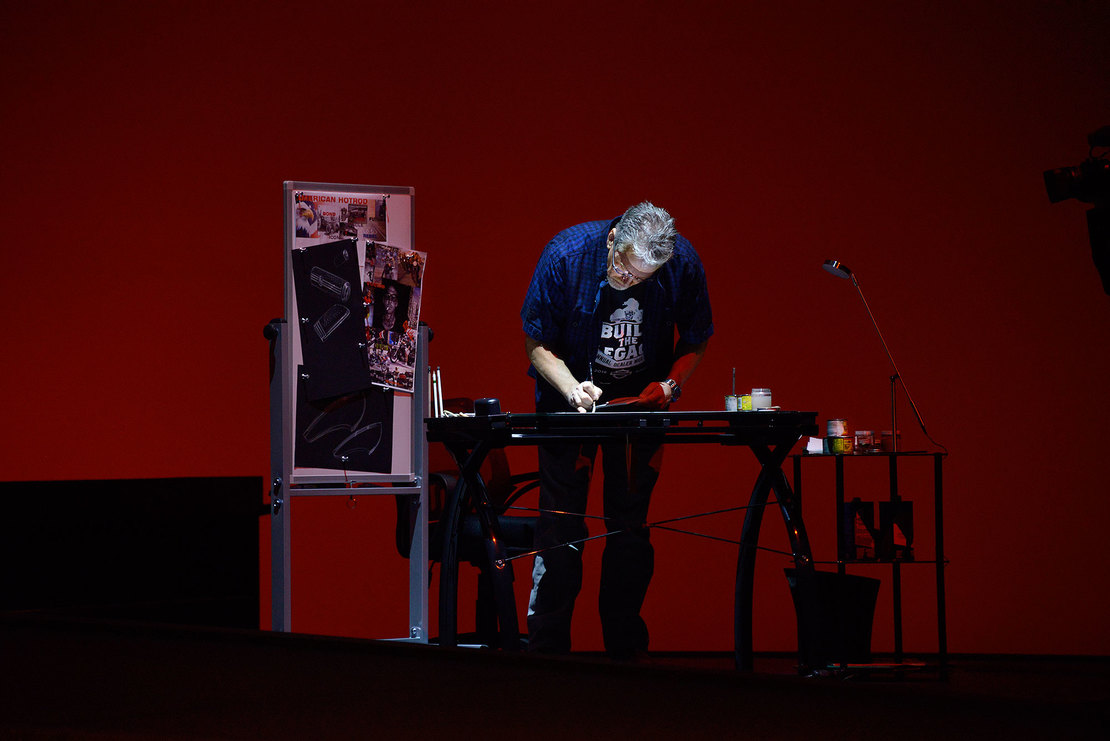 Opportunities for new products can stem from a customer need, a trend, a technology-based use, a future regulatory issue or the goal of exceeding customer expectations. "First, we look at the functional side, the customer need," Drea says. "We've got to deliver on that. At the next level, we start thinking about the look and the WOW – the feature that sets it apart from the competition. For example, our Detachable Collection certainly delivers on the function of a backrest but its WOW factors are its premium custom look and its easy removability – without any tools – for a quick change in appearance, or to transform the bike's functionality."
Vehicle service also is a major consideration in all H-D designs. "We've all run across something that could have been designed better to make servicing a vehicle easier, so we ask, 'Will this be easy and cost-effective to access for repair or accessorisation?' The essence of great design really is a collaborative effort, ensuring that all of these customer touchpoints are considered."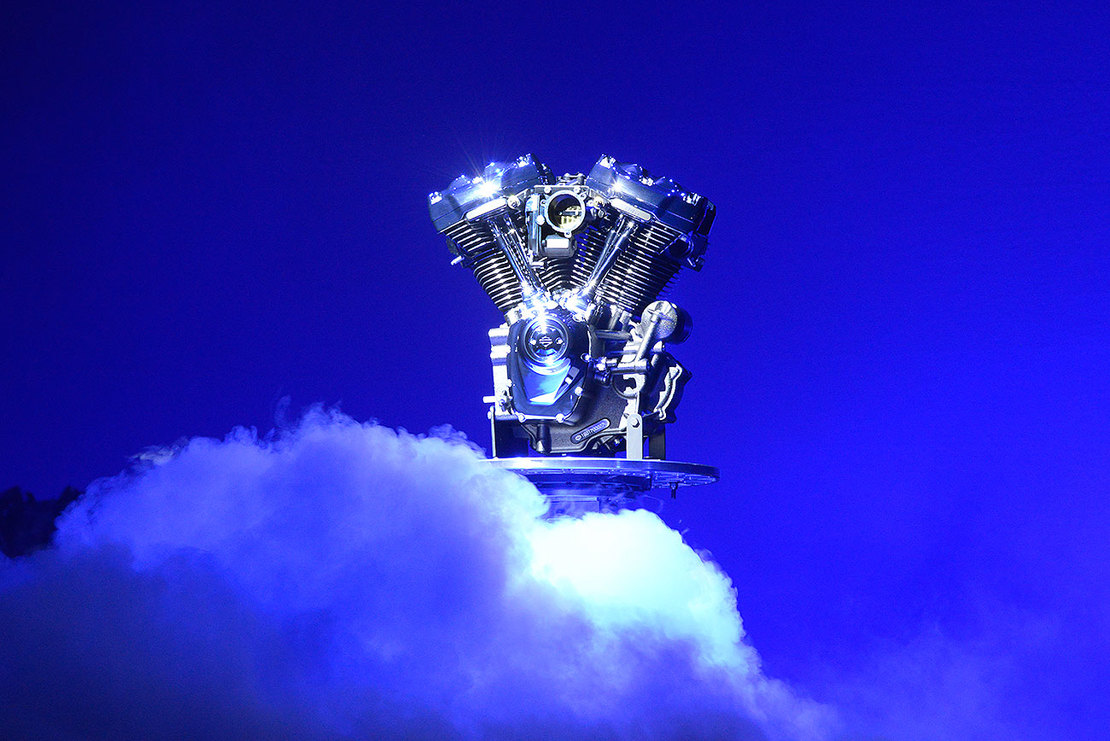 Designing Premium P&A: The Burst and Defiance Collections
"A lot of our product is high-volume, which helps provide a better price point for a larger audience, plus very consistent quality," Drea says. "However, we designed the Burst Collection using a different strategy. With Burst, we went for a premium, billet aluminium look, but we expected a smaller customer base due to the higher cost." When sales of the Burst Collection exceeded expectations, it indicated that there was a strong market for premium accessories.
"Based on that market feedback, we went on to create the Defiance Collection," Drea says. "The hook for this collection is pushing the shape. It's a little more extreme. In addition, the Marketing Team suggested that we offer three different finishes. It was a good call because the collection now appeals to three distinctly different customers. We have chrome for our more traditional customers, and a rich tuxedo black for riders who want a sinister blacked-out look. The third style is black anodised machine-cut that has deep grooves milled into the surface to expose the aluminium below. It offers more refinement and detail than the solid black, but is more subtle than chrome."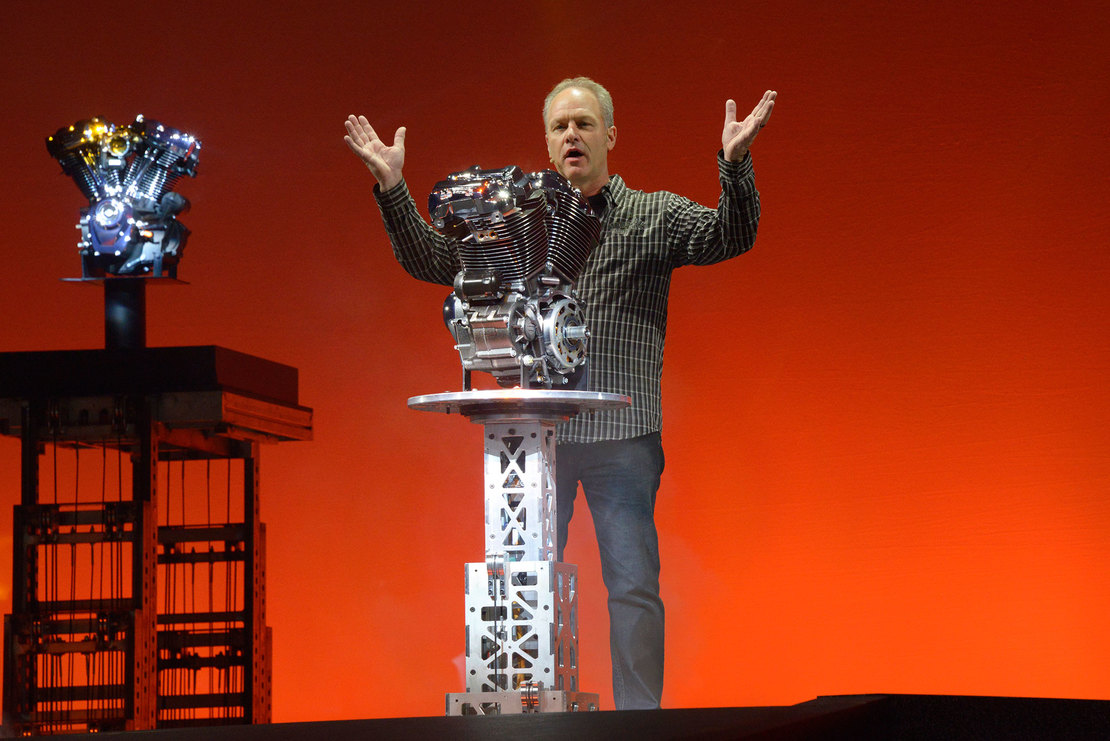 Straddling the Line between classic and contemporary
"A great design process keeps our product offerings fresh," Drea says. "It's ever-evolving, like fashion. To keep our brand modern and relevant, we need to keep both emotional and visual excitement in front of the customer. And, it's essential to know the customer you're designing for. The majority of us at Harley-Davidson ride, so we are our own customers. That's incredibly valuable because it informs the decisions we make, and the products we develop."