Forging a new path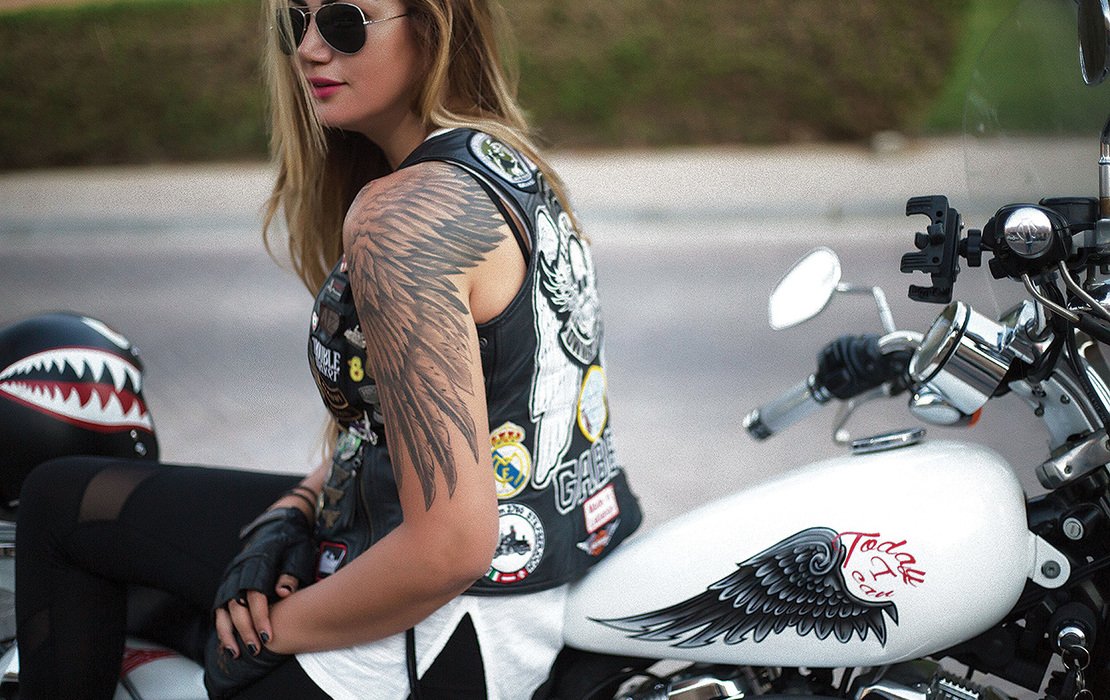 For Gabrielle Bou Rached, director of the H.O.G.® Abu Dhabi Chapter, joining H.O.G. has been truly life-changing
I did not grow up with an innate passion for motorcycles. I never pictured myself riding on a meandering mountain road, and the closest I had been to an actual bike was when the pizza delivery guy would pull up to my house. In fact, I must admit that there was a time when motorcycles terrified me.
Meanwhile, my own path was all drawn up for me. I had been elected Miss Lebanon in 2005, and had since become a well-known model and actress, as well as working as a paramedic.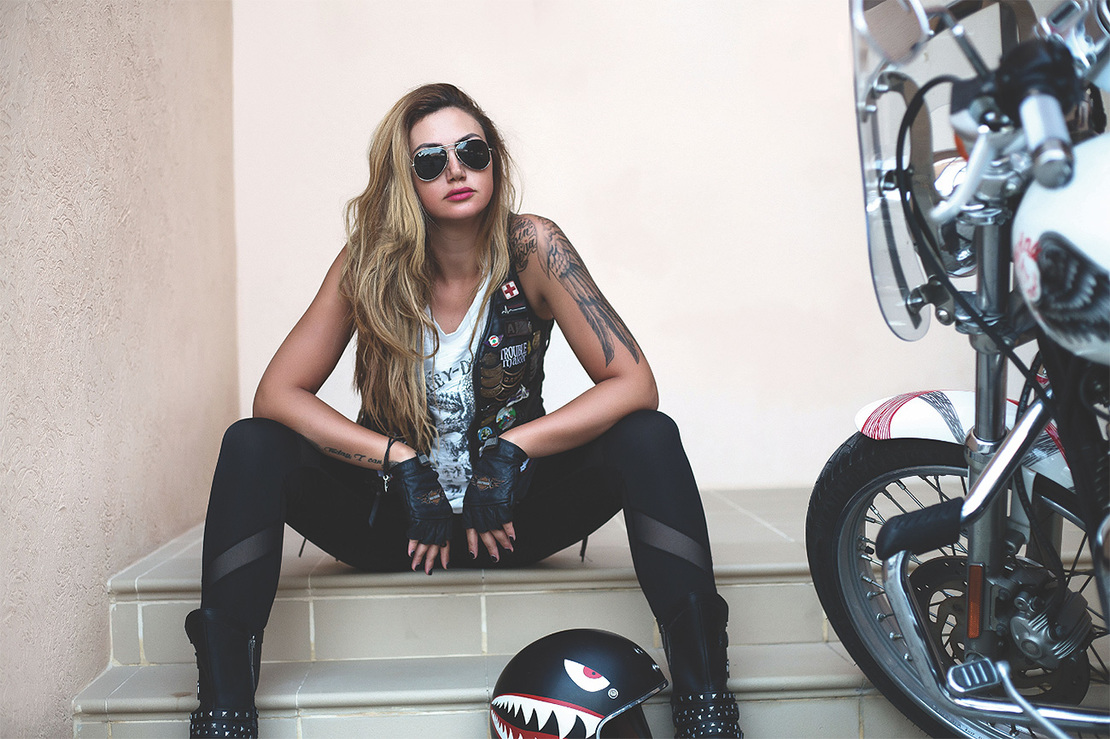 Yet back in April 2015, I found myself seven months away from the big 3-0 and feeling deep down that something was missing from my life. Sitting in a restaurant one day, I watched as a group of local bikers pulled up in formation and proudly walked in. I could sense their collective spirit of belonging and could feel the happiness emanating from their sunburned faces. Something inexplicably powerful was drawing me in, and I knew that the path laid out for me was about to take a new turn.
A week later, with my husband and kids out of the country, I went to apply for a motorcycle licence. Before I knew it, in my driveway stood a beautiful gleaming Sportster®, but I was too nervous to even touch it, so I asked for help on the local H.O.G.® chapter's Facebook page. The guy who stepped up would become my first biker friend, Jorge, and today he is the Secretary in my H.O.G. committee.
From that moment on I was hooked, and I was invited to join the H.O.G. Abu Dhabi Chapter committee as a paramedic just three months after becoming a biker. Four months into riding, I took my bike across the UAE/Oman border; a trip of over 1,200km across mountains and deserts, with more than 30 hardcore male bikers. Faced with that challenge, I dug in and rode on.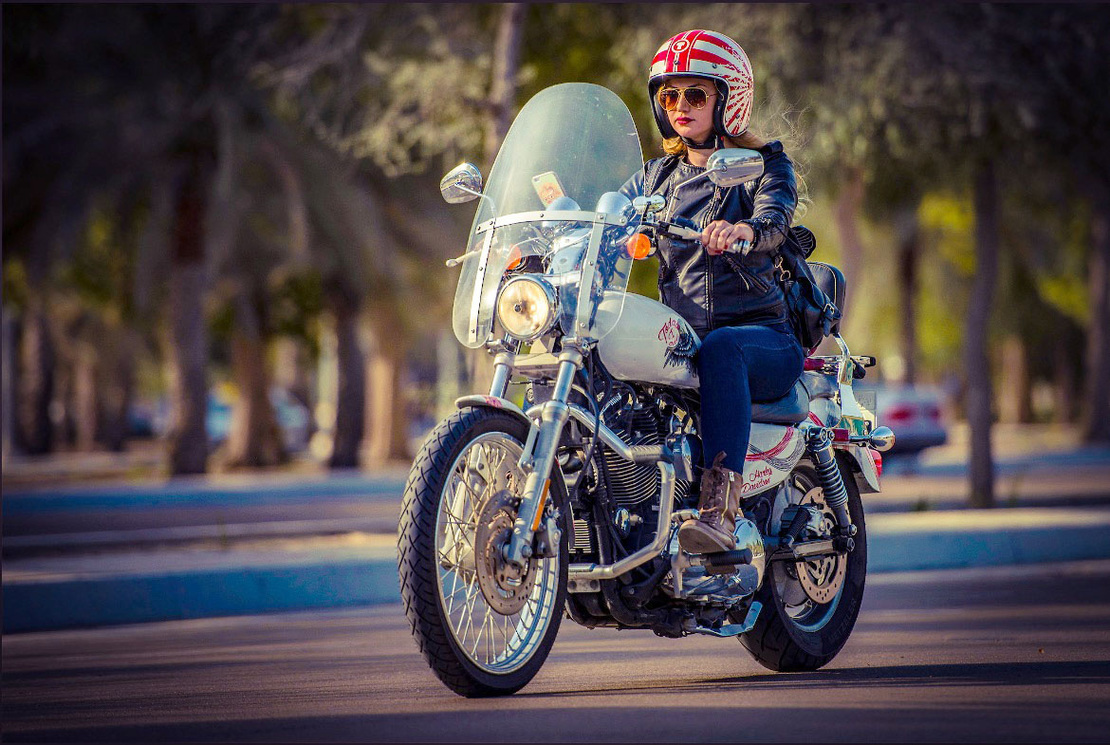 Next, with Jorge's help, I became the first Arab woman to complete a King of the Road (Iron Butt) challenge – a gruelling 2500km trip completed within 36 continuous hours. A few months later, with three other friends, we became the first Arab bikers to complete the Bun Burner Gold, 2500km in fewer than 24 continuous hours. This newbie had put 18,000km on her bike within her first year!
Soon, I began to dream of riding through different terrains. By now, my husband had also obtained his licence and bought his first Harley®, and so, together with our friends, we packed our bags and headed to Europe. Our experiences included Italy (and its iconic Stelvio Pass), Switzerland, France, Austria, Germany and the Czech Republic – including, of course, the 115th Anniversary rally in Prague!
Upon my return, the H.O.G. Regional Manager for the Middle East and North Africa, Luis Da Silva, reached out to offer me the position of director of the Abu Dhabi Chapter. I knew the challenges would be immense, so I was both anxious and excited as we gathered on the 22nd of September 2018 to celebrate the chapter launch.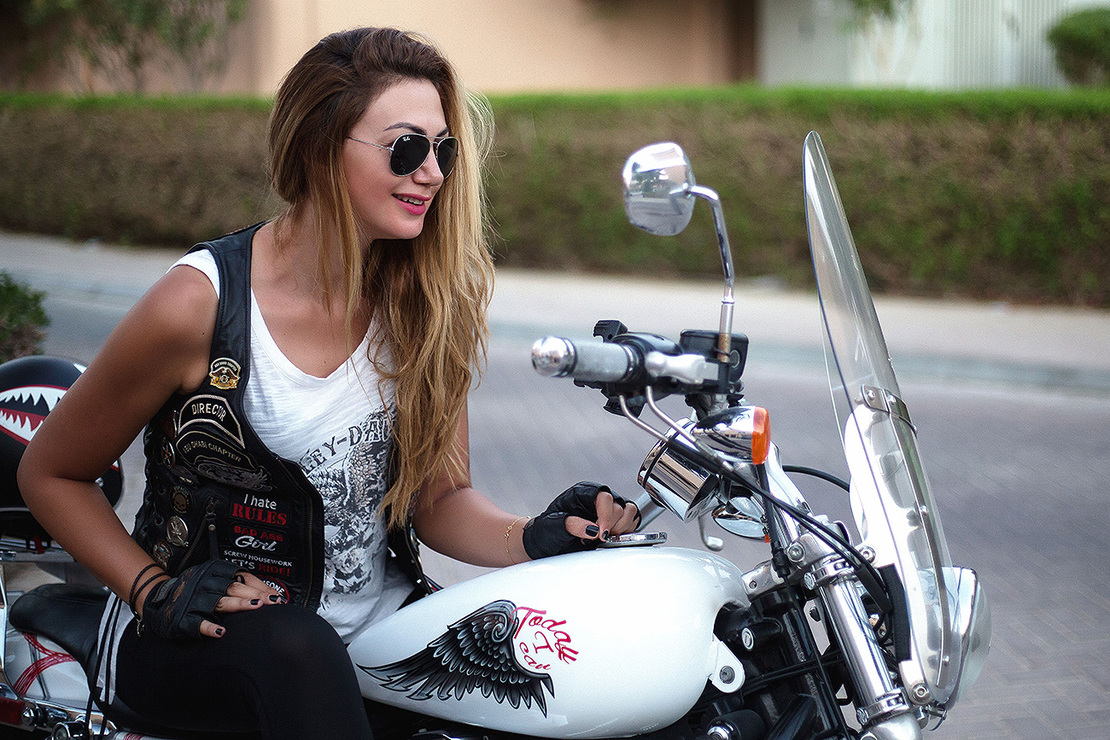 The response was overwhelming. The chapter is back, stronger than ever and infused with a new spirit and vision. The committee truly reflects the diversity of our members, with officers from Lebanon, Syria, the UAE, Estonia and the USA.
I had never believed that one single moment in time could change your life forever, until it happened to me. Today I can truly say that I know my purpose – as a biker, my life is mine, and mine alone.