Iberian adventures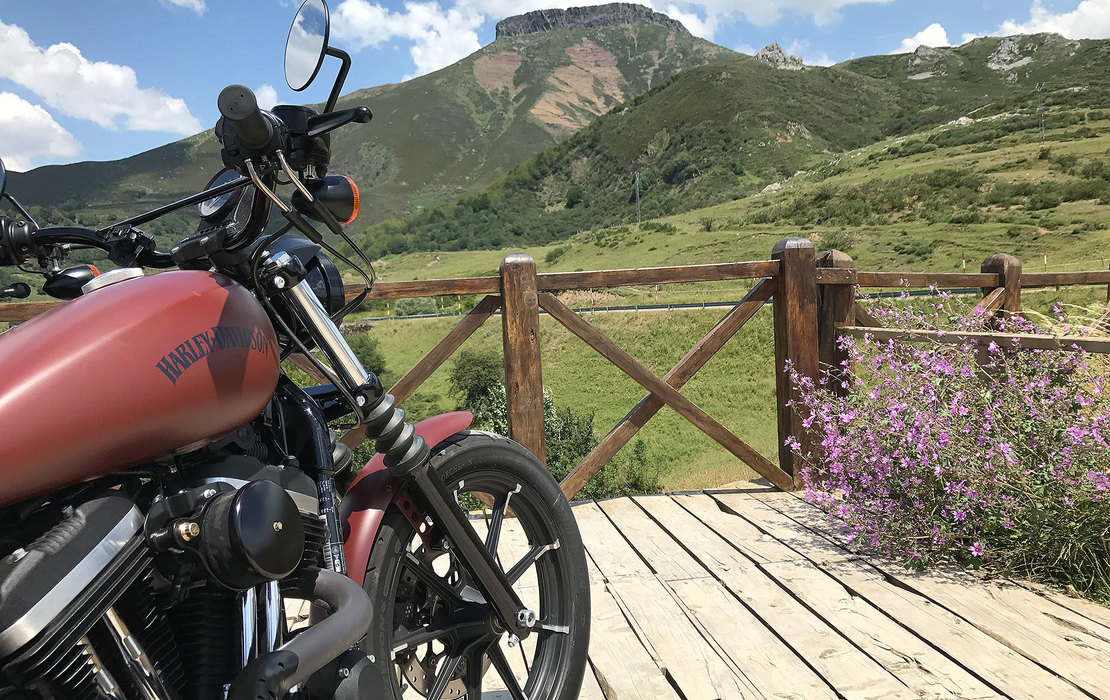 Zoë Francis-Cox takes to the roads to explore northern Spain and Portugal
With a five-year-old daughter, my husband and I are lucky to have been able to escape for a two-wheeled touring adventure every year since she was born – largely owing to patient, retired parents. But, unlike that era 'before child' (which I affectionately refer to as 'BC'), where we could enjoy two or three weeks away with the wind in our hair and zero responsibility, our window of opportunity has become gradually shorter as she's got older and has grown more aware of our absence. It's with that in mind that we've become fans of taking the ferry, as it gets you straight to the heart of the action, without wasting valuable riding time on motorways en route to your destination.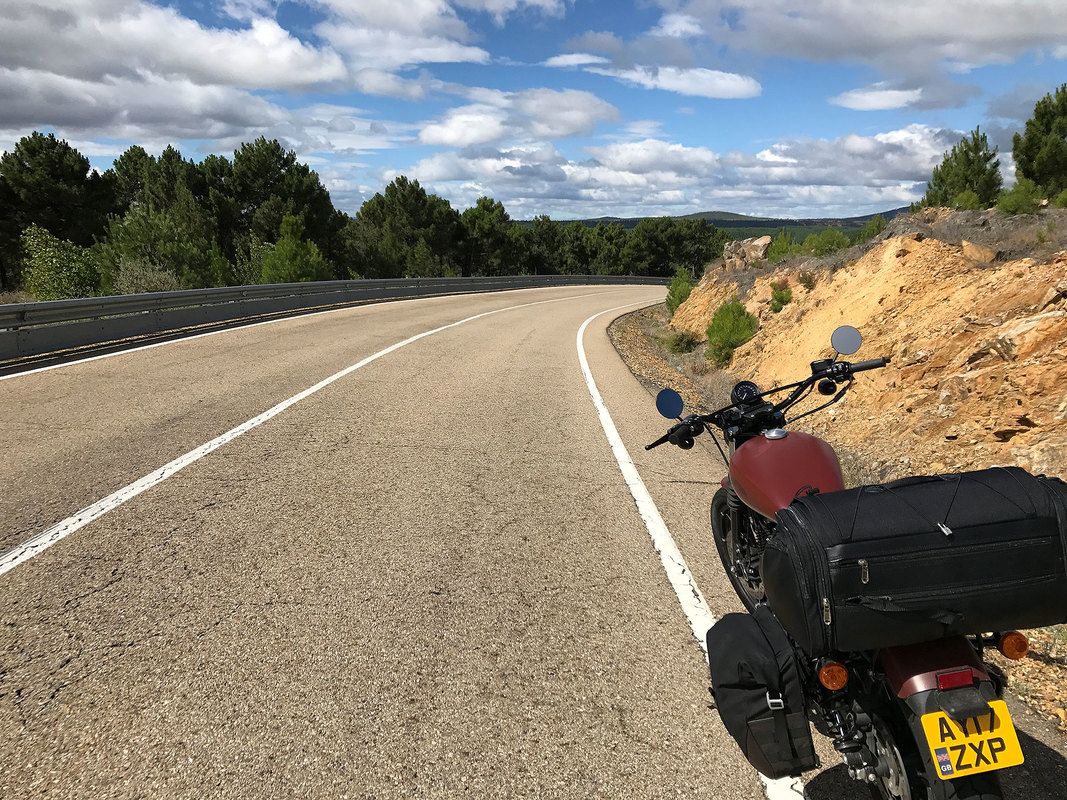 New horizons
From the UK, there are plenty of brilliant places to tour if you only have a few days– Scotland, Ireland, Wales, northern France, Belgium, Luxembourg, Germany and the Netherlands are all only a day or so away – but we like to explore new territories a bit further afield.
Thanks to Brittany Ferries' regular crossings from the south of England to Bilbao and Santander (as well as other cross-channel routes between the UK/Ireland and France and Spain), we can get from our home in Norfolk to northern Spain in just over 24 hours. This opens up a huge playground of roads to ride, with countless adventures along the way. For this year's trip, we had our sights set on the Picos de Europa – this beautiful mountain range is just under an hour from Santander and can be explored in just a couple of days, so it was ideal for a quick escape to the continent, with two relaxing days aboard the cruise ferry included. Like many bikers, we just love mountains – twisting through breathtaking scenery, bend after bend. The freedom is energising; my mind focuses on taking the next bend as smoothly as possible, and nothing else – the humdrum of 'normal' life, the stresses of work, the worries of being a parent… all gone for those precious moments concentrating on the road ahead and absorbing the sights and smells of the surroundings.
I was eager to put my new steed to the test on this trip too – introducing 'Sporty', my 2017 Iron 883™. I'll admit that it's different from the Softails®, Tourers and Dyna® I've toured on before, with all their cruising comforts, but I absolutely love it – there's something so cheeky about this bike; it adds a new energy to the ride, and the extra ground clearance is valued on such twisty roads.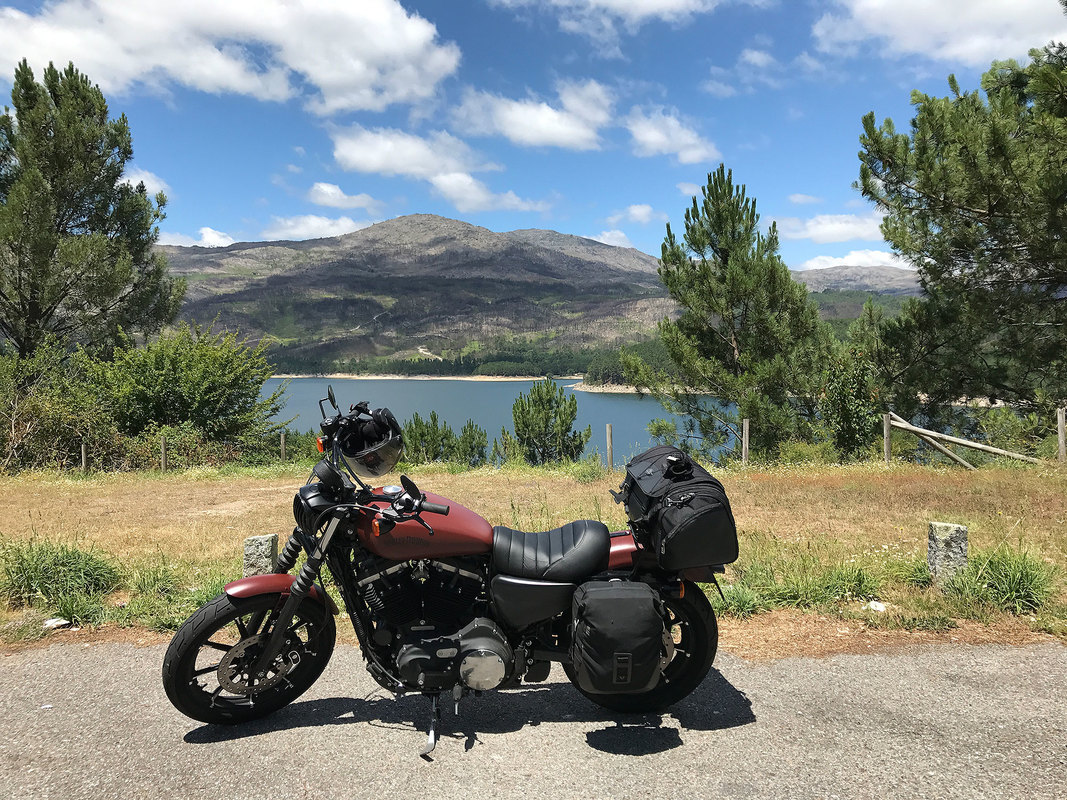 Setting off
After the motorway blitz from Norfolk to Portsmouth, we enjoyed our leisurely outbound ferry journey eating, drinking and sunning ourselves on deck. It also gave us a chance to think about our route through the Picos. I had pre-booked our first night's accommodation in the fabulous medieval town of Santillana Del Mar, about half an hour's ride west from the port of Santander.
And so our adventure to the Picos began. Heading south on the N621 from Santillana del Mar, we snaked through the gorges. The striking blue waters at the bottom, the jagged, looming and sculptural rock face and a distinct lack of other vehicles made this a beautiful and sensory start to our journey. We stopped for coffee in the pretty town of Potes, making a quick loop up to Fuente Dé, before heading further into the mountains on the San Glorio Pass. This was just what we had been looking for. No traffic to be seen – just lovely twisty roads, gorgeous landscapes and the freedom and feel-good factor of riding a motorcycle!
Crossing the border
Our outbound journey skirted the south-east edge of the Picos, where we continued to enjoy the twists and turns of the N621 through to Riaño. As we had the luxury of six riding days, we decided to venture as far west as we could, into northern Portugal. We couldn't wait to see more of the Picos on the way back!
We headed for León and La Bañeza, eventually dropping into Portugal on the CL-622 to Bragança. The roads were great: blessed with full sunshine against bright blue skies, we traversed the wonderful countryside on smooth tarmac, with long, fast, sweeping bends. The N103 to Chaves gave us more of the same, with some changing views along the way.
This was it. We were in our element. All thoughts of our 'real' life were long gone. This was escapism at its finest. While a worst nightmare for some, my husband and I have intercoms so we can chat to each other while we ride (without the constant interruptions from a five-year-old!) We pontificate about the world, analyse our lives and reminisce about all the amazing experiences we've had on two wheels. It's moments like these when riding a motorcycle makes you feel more alive than ever before; a feeling of being 100% 'awake' and connected to the world around us.
Following the N103 further west, we came across a real hidden gem – the Parque Nacional da Peneda-Gerês on the Portugal/Spain border. Our journey through this little paradise eventually took us back into Spain and A Guarda, where we headed north on the PO-522 to Baiona. Here we treated ourselves to the luxury of the Parador hotel – a medieval fortress perched overlooking the Atlantic Ocean on one side, with the bustling marina and town on the other.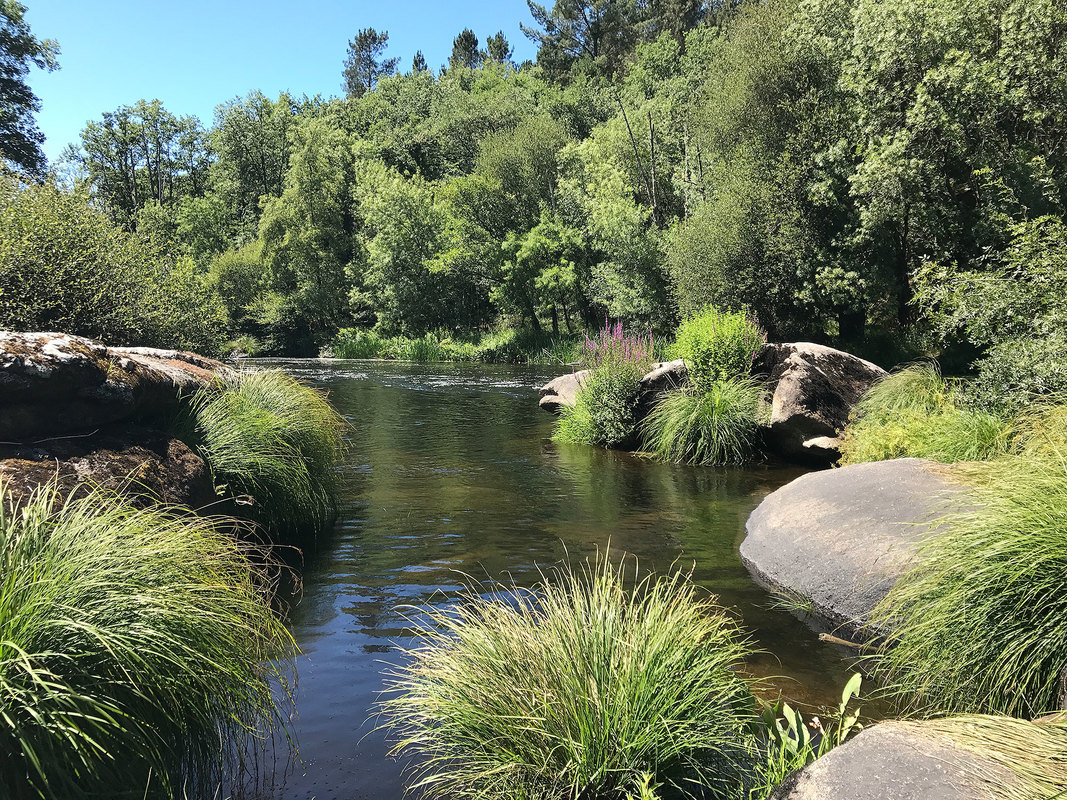 Natural wonders
Turning our back on the Atlantic, we headed north east, eventually coming across a B&B in an old watermill, a few miles south of Lugo. We put an early end to the day's riding and chilled out on the rocks in the middle of the flowing river, soaking up the silence and beauty of the Spanish countryside.
The next day, we rode across to A Fonsagrada and then east along the slow, winding roads of the Reserva de la Biosfera de Muniellos. Following the AS-348, we entered bear territory – sadly none were to make an appearance for us, but instead we found ourselves surrounded by thousands of butterflies, thriving on the beautiful flowers of the national park. From there it was north-east to Cangas del Narcea, then onwards to Oviedo before entering the Parque Natural de Redes, and finally heading back into the Picos from the north-west side.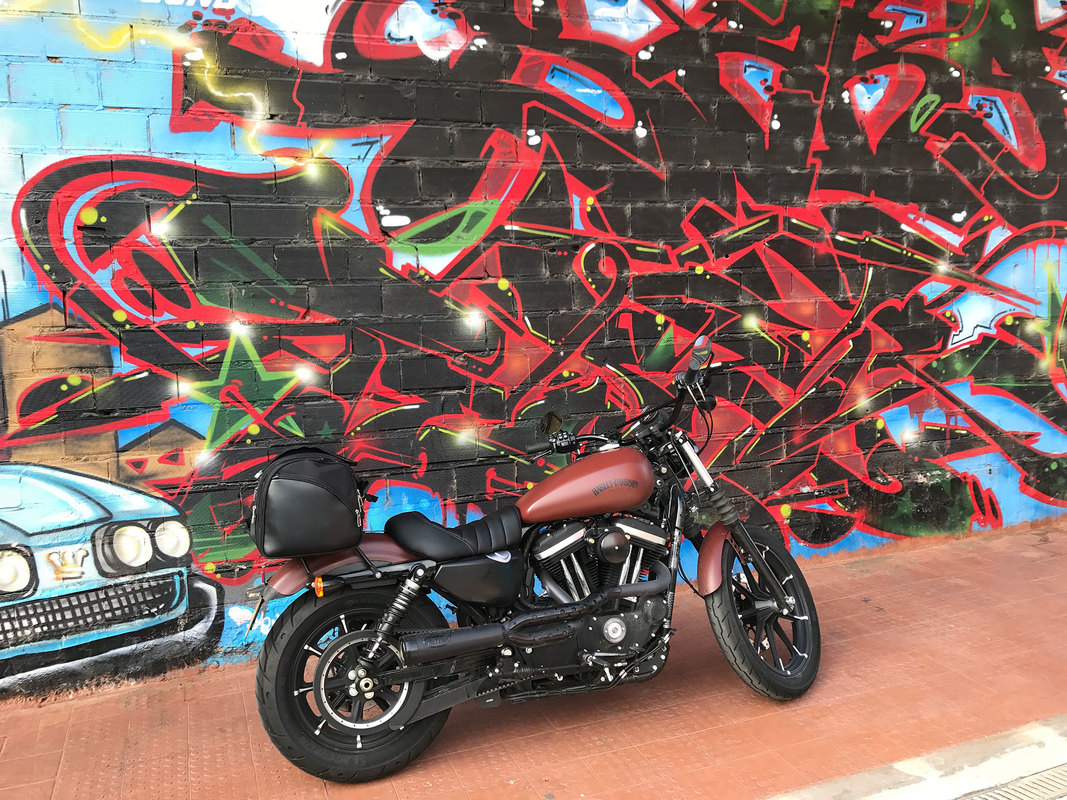 Power of the Picos
On second encounter, the mountains proved to be even more spectacular than we remembered from just a few days earlier. The route into the Picos national park on the N-625 was simply stunning, with more gorges, pretty stone wall villages and hardly any traffic. We'd ridden through quite a number of national parks by this point, but this one still took our breath away.
By this point of the trip, we felt totally at one with our motorcycles; knowing every square inch of the machine that had taken us on this amazing journey and understanding its every move as if it were part of our own bodies. We'd over-indulged on the mountain twisty roads, but we weren't ready to go home just yet. With smiles all round, we enjoyed some faster roads to our final stopover at Cervera de Pisuerga before the final run back to Bilbao, and our ferry home.
Exhausted by the sheer abundance of fantastic roads, the amazing places to stay and the freedom and escapism of the whole experience, we made it home for our daughter's bedtime… a very happy ending all round!