Living the American Dream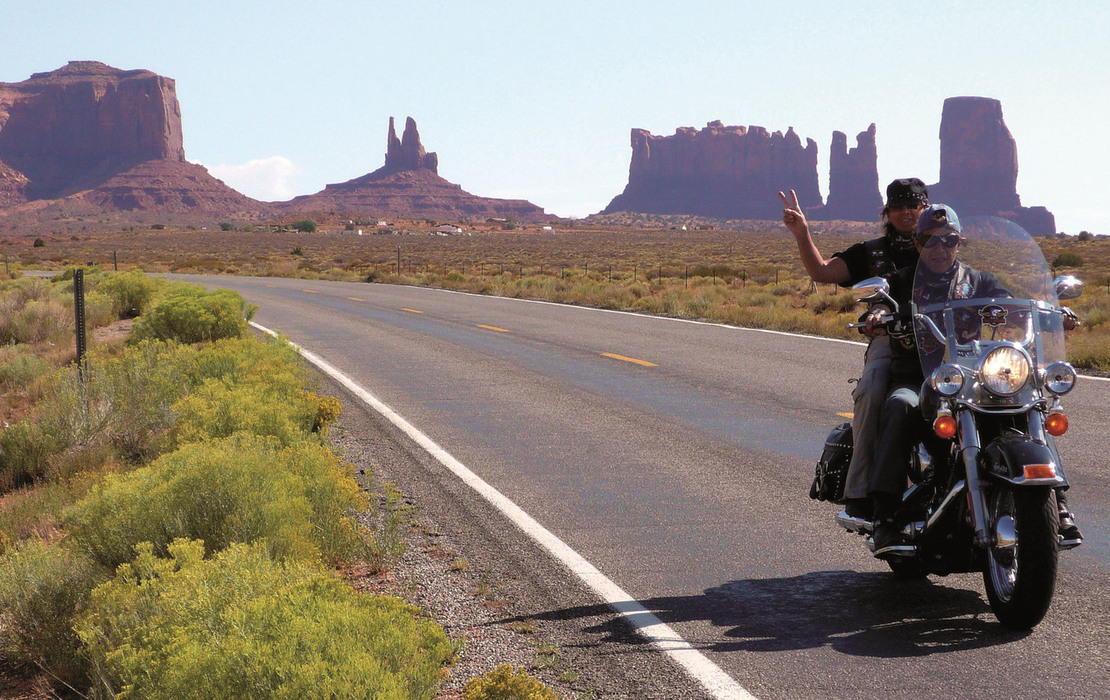 Every great trip needs a great plan. Michele and Carole Prou made sure that their epic ride around Western America was planned to perfection.
Having already lived in New York "for five wonderful years" from 1993 to 1998, Michel and Carole were no strangers to the American experience. They have criss-crossed America regularly for nearly 30 years, travelling the route through Western America twice, in 1982 and 1991. Armed with knowledge and awareness of the best places to stop, they ensured that their third trip missed nothing.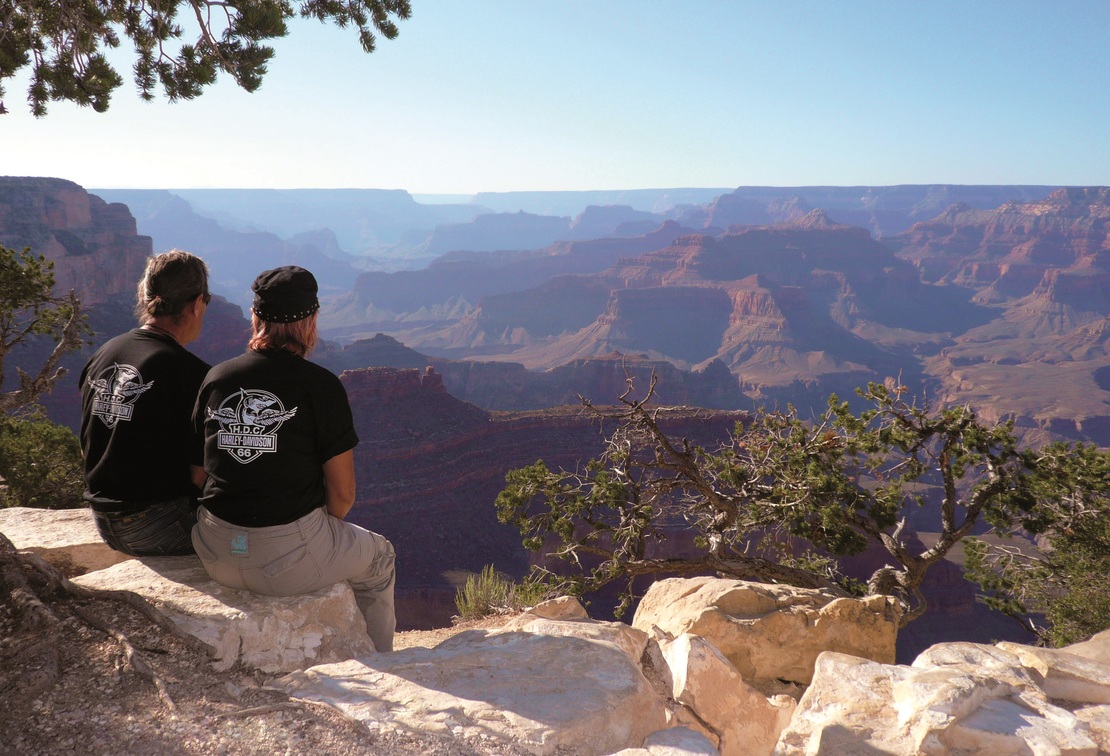 They were accompanied by a couple of Harley-mad friends – Line and Alphonse, who had never visited the USA and don't speak English – as well as three guides, in the form of Michelin, Le Petit Futé and maps. "These reliable tools meant we always arrived safe, sound and on time without having missed any worthwhile places of interest," says Michel. "From experience, we chose the biker-friendly Best Western hotel chain to stay at along the way."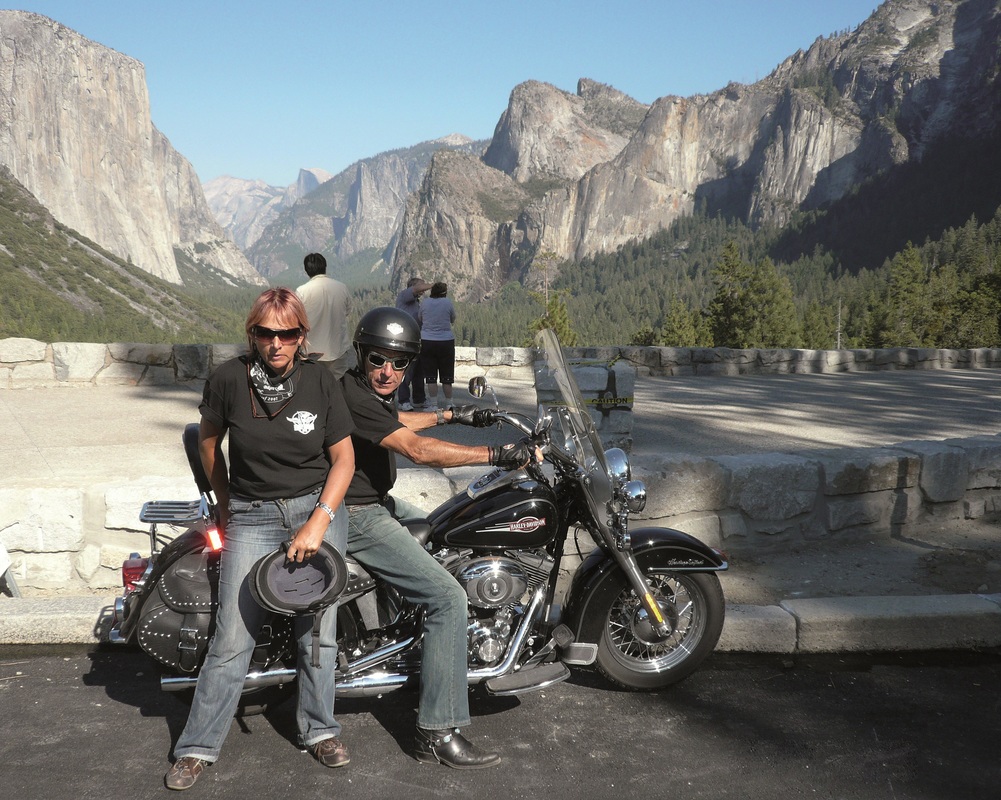 Their friends discovered an America that they loved, realising they had previously held a somewhat false image. "They were charmed, especially by the Americans, and regretted not having come when they were young. They would have loved to have made their life there."
Michel and Carole have both a Cross Bones and a white Heritage Softail. As he says: "Riding a Harley is a real slice of America," and it was the American experience they were determined to have. Having picked up even more knowledge on this third trip, Michel talks us through his top touring tips...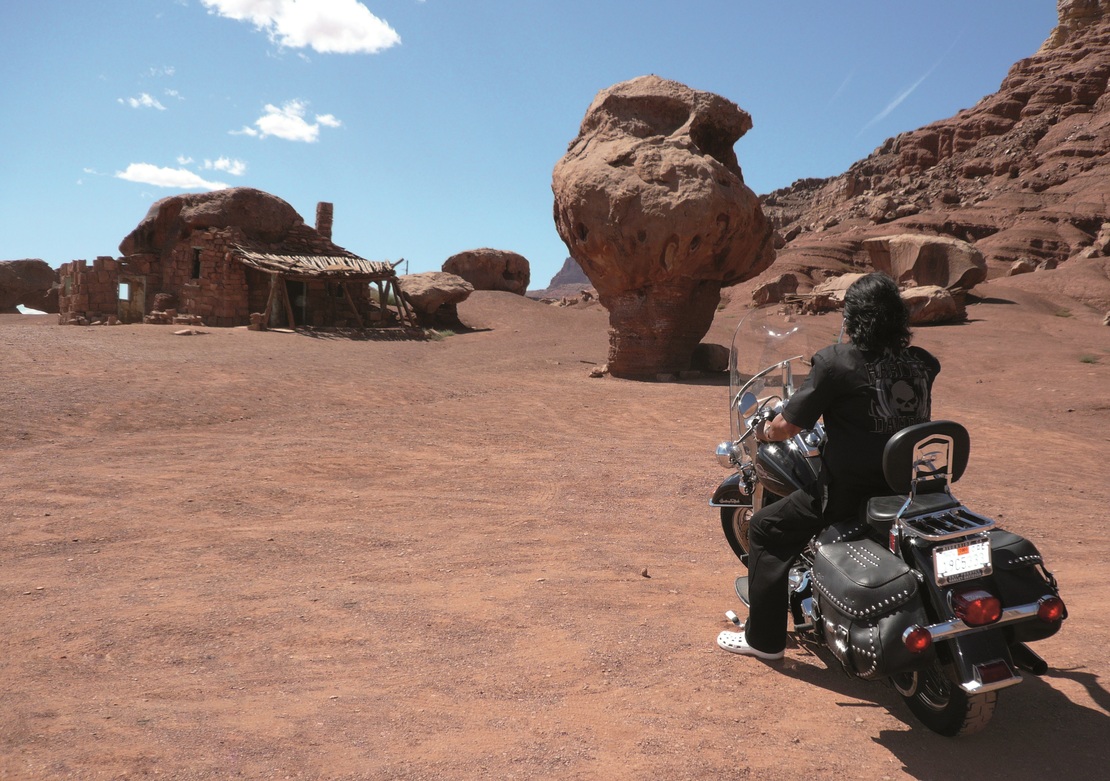 TOURING TIPS
Hotels: Choose a reputable hotel chain. It's advisable to book ahead in the high season. There is usually no charge for cancellation the day before so you don't have to worry about keeping to a specific schedule. Hot drinks and 'munchies' are always available in your room, or in the hotel, at any time. To set you up for the day's riding, huge breakfasts are almost always included. Be sure to check out a hotel's location and parking facilities!
Transport: We decided on the Heritage Softail (Skip Fordyce – part of the Harley-Davidson Authorised Rentals programme – in Riverside) plus a Hummer H2 (Hertz LAX) to carry the huge amount of shopping we didn't want to miss out on! The vehicles look great too, which is an added advantage! However, travelling in style does mean you are continually photographed wherever you go. For the photogenic this wouldn't be a problem, though, and it certainly wasn't for us!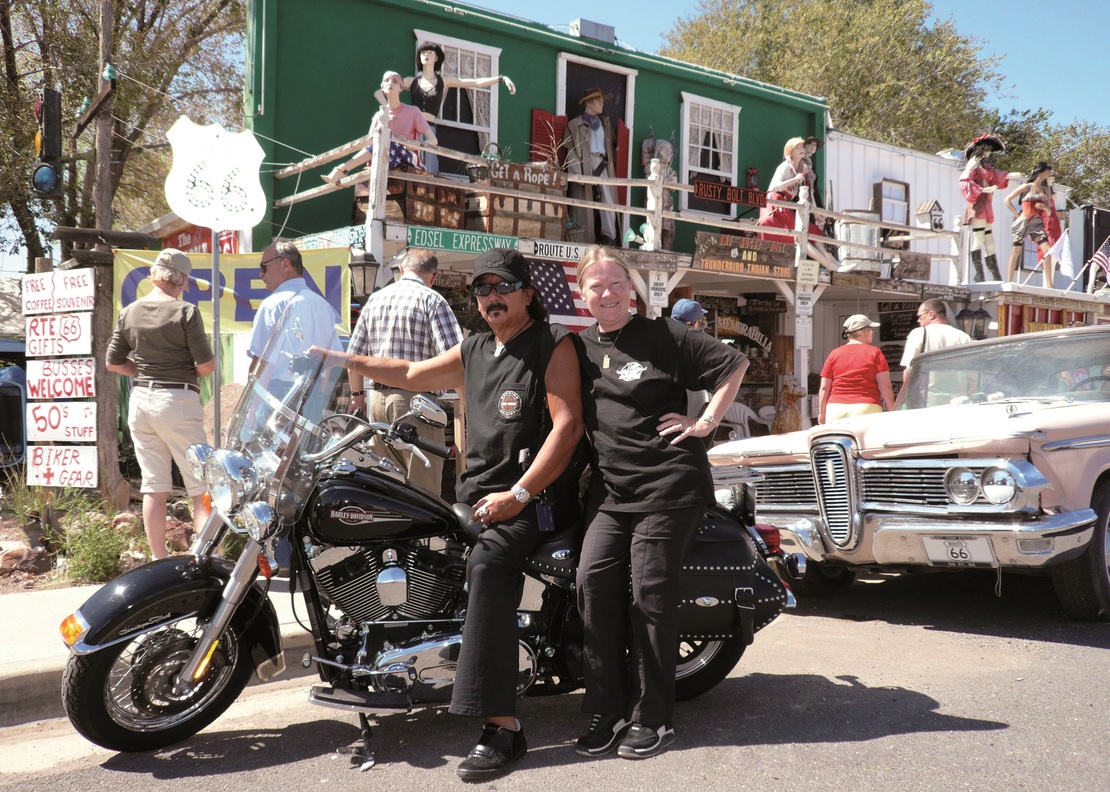 Roads: Choose your itinerary carefully. There are petrol stations practically everywhere and we had no problem – the two-gallon jerry can carried in the Hummer remained unused. Respect the speed limits: you don't see police cars and motorcycles, but they are well hidden. If you are caught, give them a smile and don't try to argue. The police are friendly and will give you a verbal reminder if you're a tourist and you haven't been drinking alcohol (for this there's no leeway). Not once were we stopped throughout the entire 4,250 miles. The scenery is so amazing that the idea of riding at full speed is sacrilege!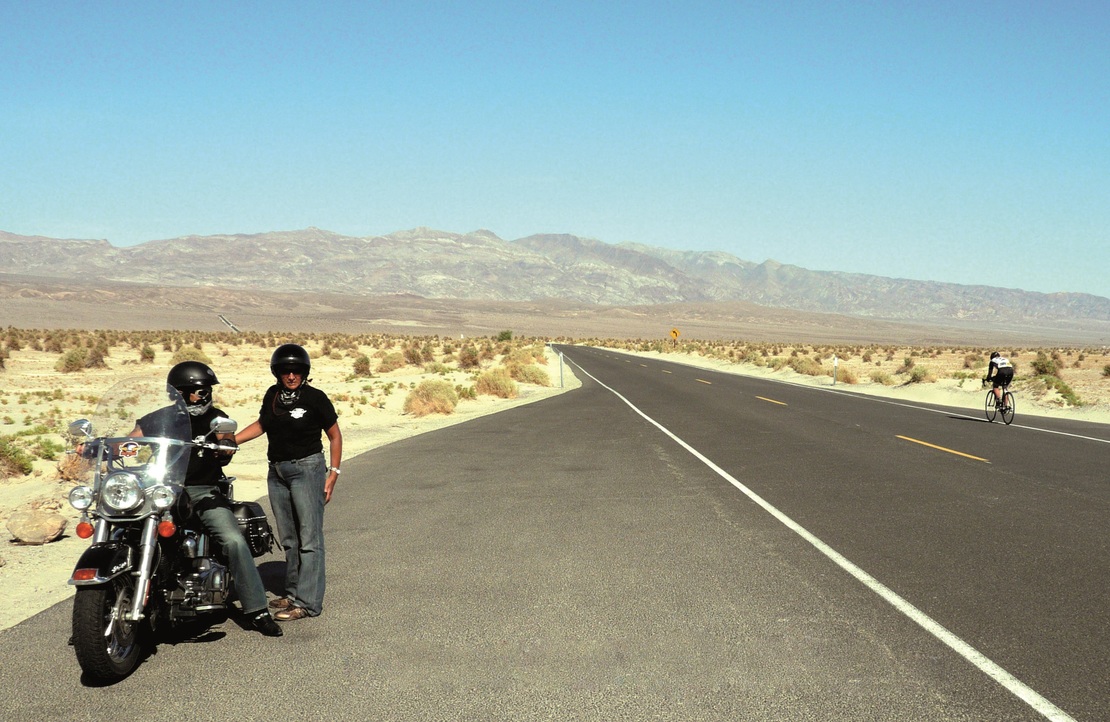 Time of year: The whole of this trip is viable from mid-April to mid-October. Otherwise, you will encounter cold temperatures, snow and the risk of the parks being closed. Even in summer, you should plan to take warm clothing for evenings up in the mountains, while San Francisco and along the Pacific Ocean can also get chilly.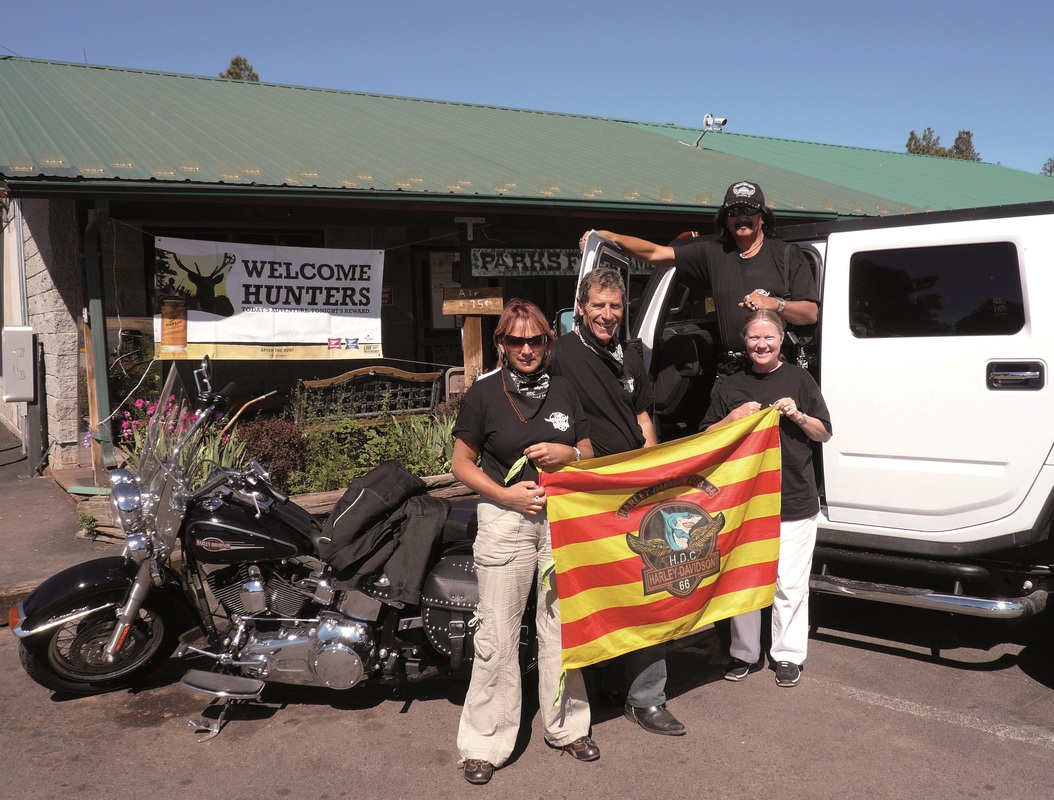 Miscellaneous: Make sure to stop by the Harley shops – don't forget your H.O.G. Touring Handbook – so you can buy number plate surrounds and flags, as well as T-shirts and different souvenirs. Purchase the stickers from each branch – they look great on your windscreen!