Murphy's Law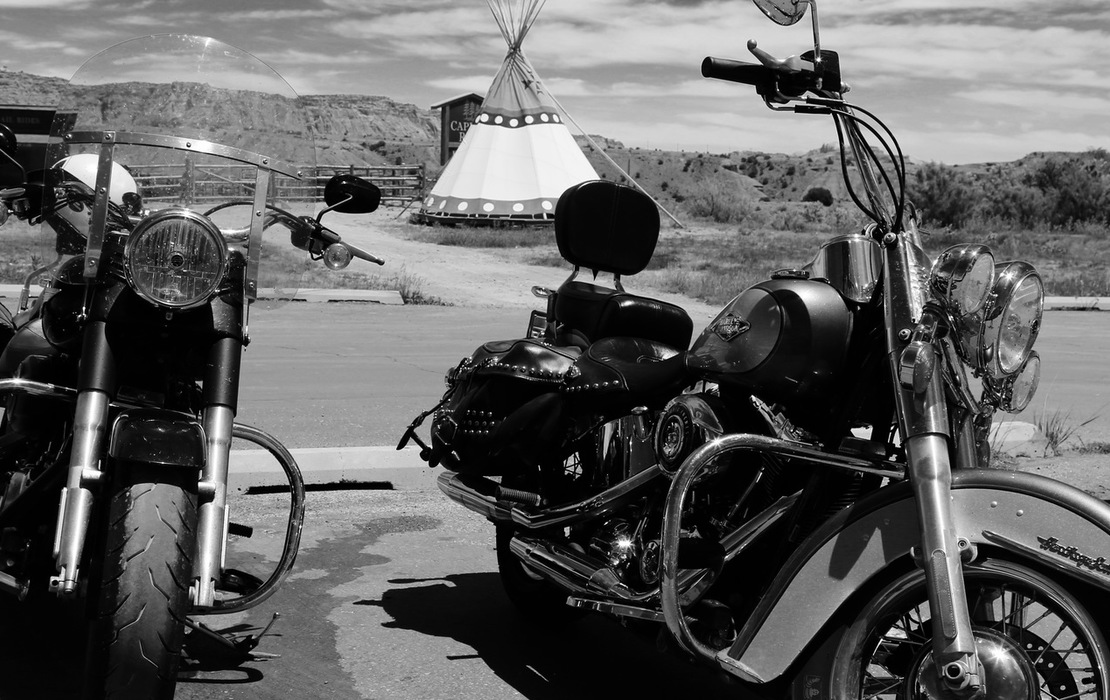 José Bessard tells the story of a group ride through America's West, and how the Harley® spirit can prevail no matter what pitfalls are encountered along the way
"José – you know our plane isn't leaving today? Zurich airport is blocked."
"Oh no! That has to be a bad joke." "It definitely isn't!" This is how our dream journey through the American West began – with a sudden domino effect.
To celebrate his early retirement, my pal Tobias had decided to obtain his motorbike licence. I suggested doing a ride in the US with a group of friends. Some of us would leave from Zurich (myself and Tobias), some from Geneva (Claude, Ronald and Patricia) and some from Paris. However, this was not to be just any road trip – but a Harley-Davidson® tour to the Grand Canyon, Monument Valley to Bryce Canyon and everywhere in between. In short: the sort of panoramic, plunging landscapes that stay in your mind until your dying breath.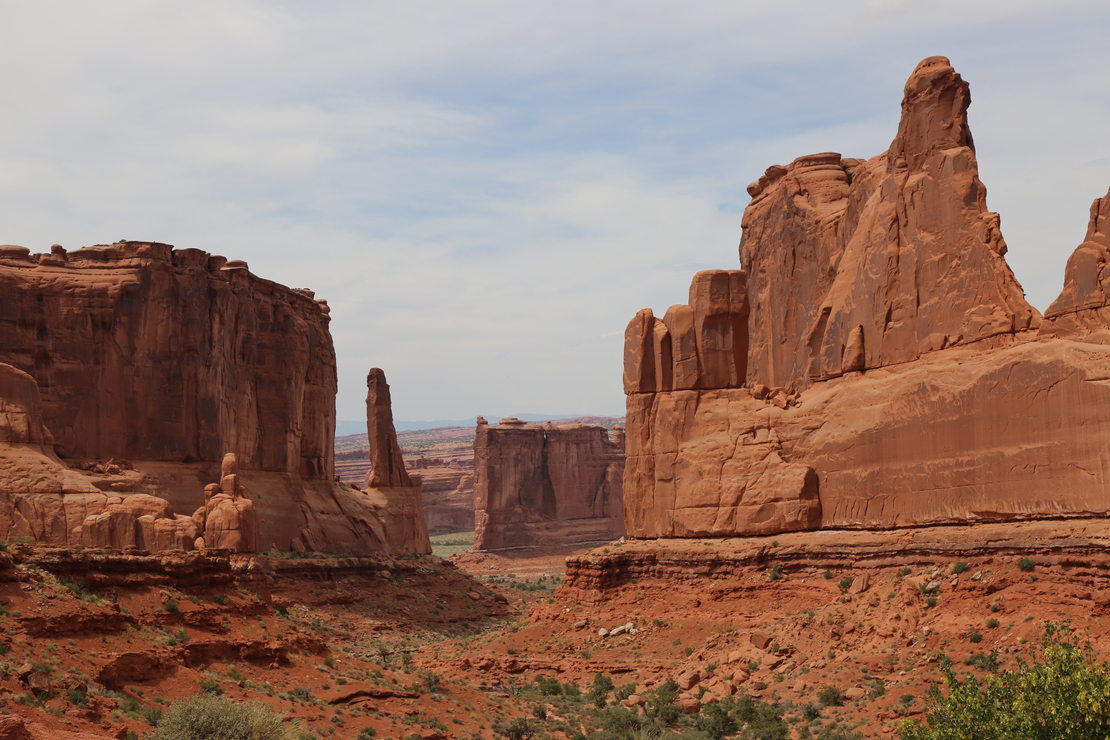 Speaking of dying breath – we felt like it was fast approaching after spending a night at the airport's doors, followed by an indirect flight via Frankfurt and two rounds of customs inspections. At one point we were even stopped from boarding. Once we were finally in our seats and heading to Las Vegas, we thought the rest of the journey would be a breeze – we would be wrong.
As we got to the end of the runway, the Boeing was ready for takeoff, but suddenly turned around to offload a sick passenger. After the procedure of opening the doors and arranging for an ambulance, plus a good half an hour to find that unlucky person's luggage, we finally got going again. We eventually arrived in Las Vegas two hours late and in 40oC heat.
Those who left from Geneva fared no better: some were rerouted via New York and Chicago and another through London. We all finally met at our designated rental location, where our four bikes were loaded on to a trailer. This meant skipping the first stage of the route and going directly to Kingman, which was 200km away. The best we could do was reassure ourselves: "In two hours we'll be there. A good night's sleep and tomorrow the adventure begins."
Tyres and tribulations
The domino effect continued – could this even be considered as Murphy's Law any more? Halfway to our destination, the trailer started to shake dangerously from side to side. We stopped immediately to assess the problem. The Harleys were still there, but the trailer's right tyre had completely burst.
It became impossible to continue, so our friendly driver immediately phoned a mechanic. The breakdown service arrived after a three-hour wait on the side of a motorway with enormous, souped-up pickup trucks hurtling past at 130kph, with the roaring force of a tornado. It wasn't until midnight that we reached Kingman.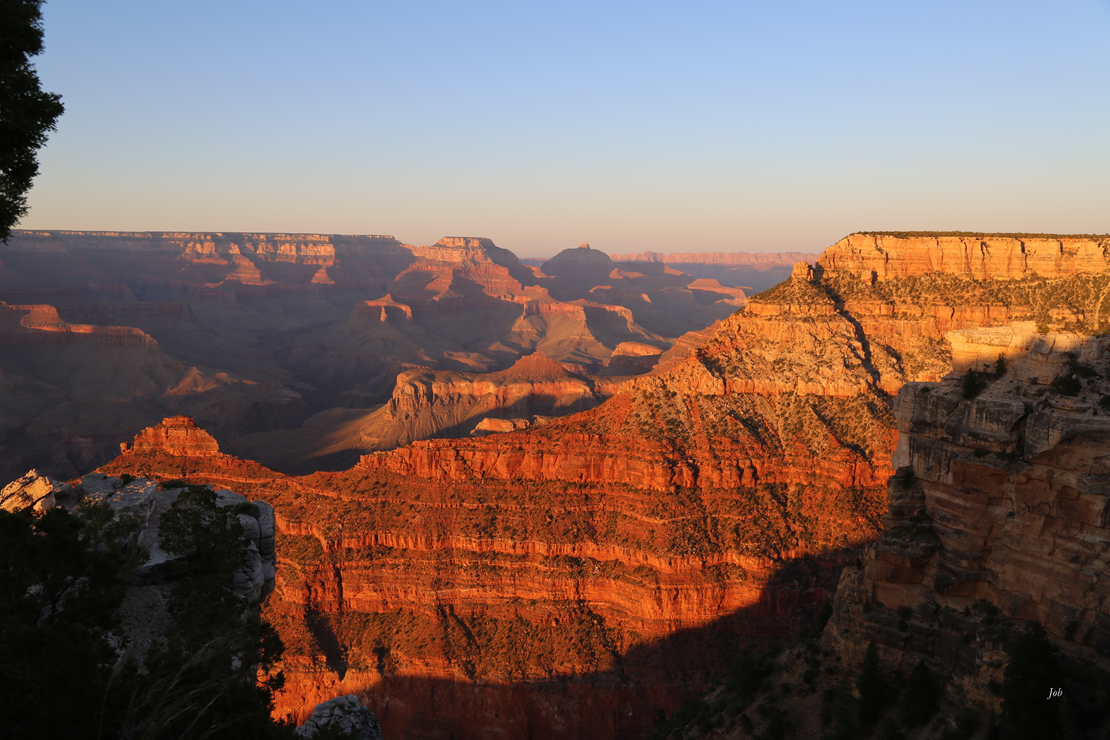 When the sun sets
By one o'clock that morning, everything had finally quietened down. After a 35-hour journey, the night may have been short, but it was restful. First thing in the morning, the great dream kicked off with Route 66 to Sedona. Just mentioning its name evokes the whole panoramic fantasy of the American West, which fills my heart and mind. We travelled through the former states of residence of Steinbeck, Fonda, and Nat King Cole, and then from Chicago to LA; the legendary route took us to our final destination of California with the wind in our hair.
This fantastic ride was also a family event. I haven't yet fully described all our friends who came along for the ride. There's the beautiful Patricia; with eyes as blue as the Pacific, her family and her boyfriend Ronald, who's always twisting the throttle. Then there's Jean-Pierre, my brother-in-law, who spends more time on his extra-powerful Heritage Softail® than with his feet on the ground; but most importantly there's Anne, my sister.
While we're catching up, let me tell you about another amazing turn of events. When Jean-Pierre decided to take an early retirement, he invested in buying a motorbike. Anne immediately announced: "Do what you want but I will never get on that machine! Never!" It wasn't worth contradicting her at the time…
However, time goes by and promises are forgotten. Over the years, Harley motorcycles have become bigger, even more comfortable and, let's face it, more irresistible. With his head in the clouds, Jean-Pierre had rediscovered the charm of his 20s and, once again, Anne couldn't resist. Four children later, life as a couple began again to the sound of the Big Twin. What a great team!
The big event for us was arriving in time to see the sun set over the rock faces of the Grand Canyon: crimson, purple and magnificent.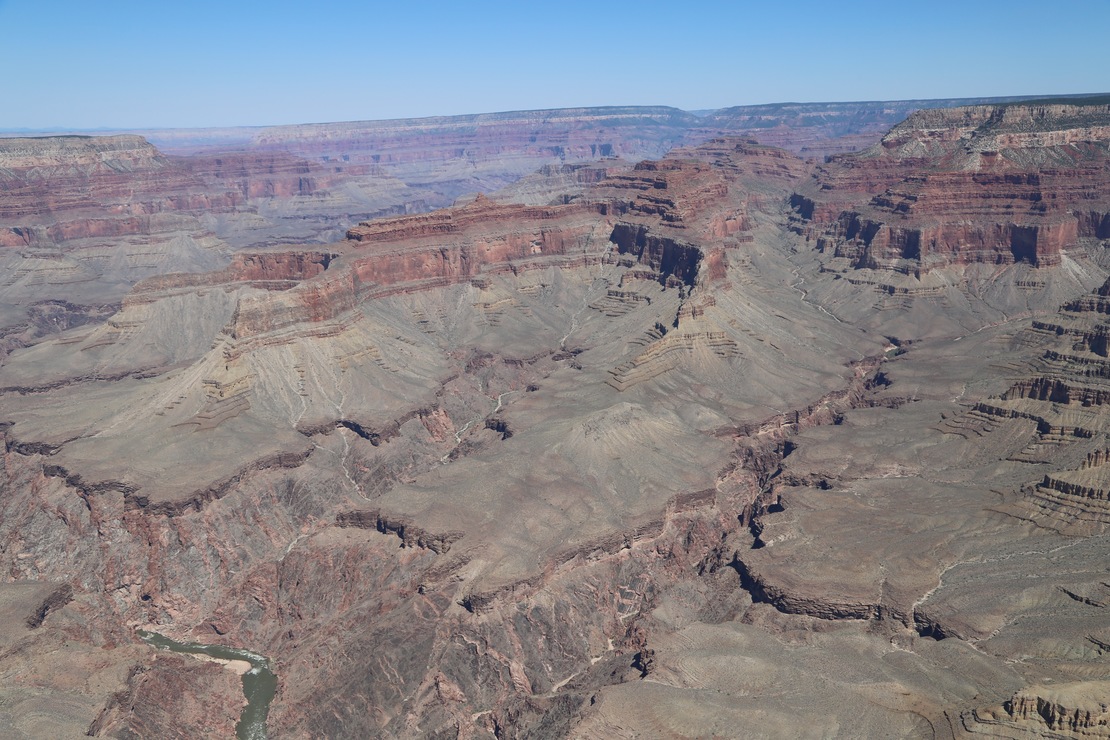 Sky High
The next day involved an exquisite helicopter flight. We headed for Monument Valley; an immense temple worthy of human spirituality. We saw Moab, Arches National Park and Dead Horse Point, where wild horses used to find a master, or meet their death. These fabulous places were all sculpted by the ocean tens of millions of years ago.
Riding our Harleys across the plateaus, mountain passes and wide expanses stretching as far as the eye can see was like a timeless dream. Bryce Canyon was perhaps the most beautiful of all, with its salmon-pink cathedrals pointing towards the stormy sky and galleries of imaginary figures.
This was the American West in all its immeasurable beauty. It was a country worth waiting for in the end: the bewitching sound of the Harley engines punctuated its impressive landscape, as we embraced the heat and wind in our faces.
What an adventure we had. The chaotic flight to Las Vegas, the missing windscreens, the puncture in the middle of the night – all was forgotten. The immense skies of America erased everything. In our memories remain only those extraordinary moments of discovery and friendship. The road is much more than a ribbon of asphalt that slides between mountains and valleys like a serpent in the desert. These were significant, enveloping moments, shared with relatives and friends that we might otherwise have never met. I saw in my friends and family's eyes that they dreamed of only one thing: setting out again on the path of freedom.