Never too late for adventure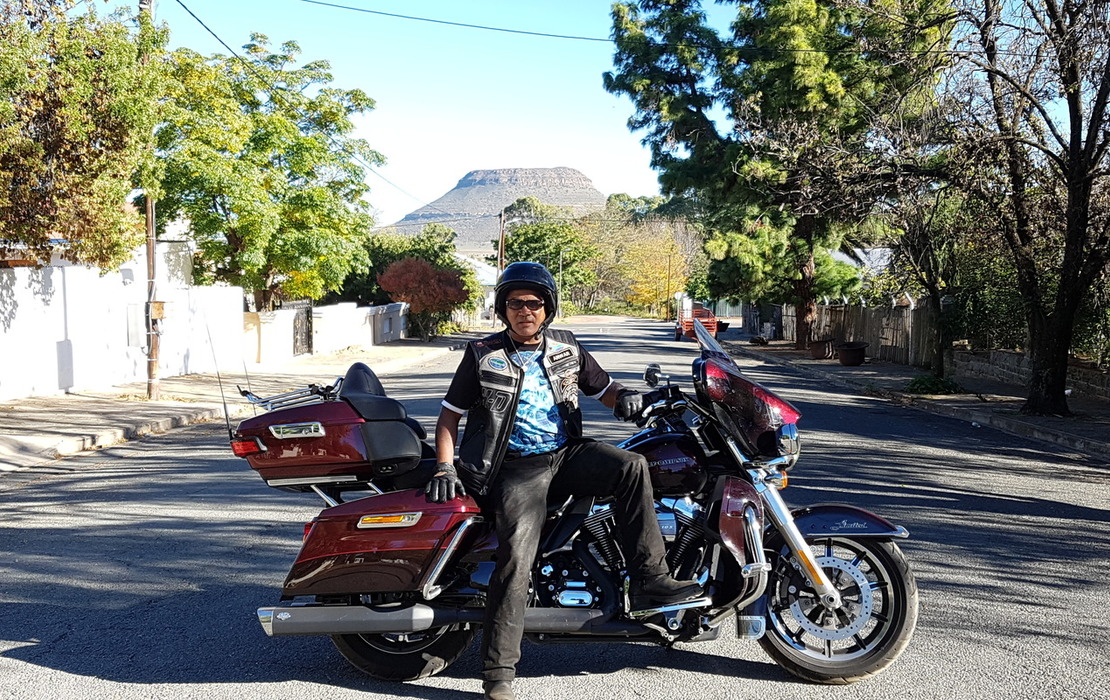 In 2014, South African Anwar Omar had never ridden a motorcycle and had no licence. Now he has made up for that late start – and that is just the warm-up for 2017 and beyond
Anwar Omar had always wanted a motorcycle. But, like many riders, an overprotective parent put paid to any thoughts of motorcycle ownership, until at the age of 52 he decided to reach for his dream.
"I started riding a motorcycle in early 2014," says Anwar. "I resolved to make a concerted effort to learn to ride, so I took a week of rider training and bought a Sportster® 883 as soon as I passed my test. Then I really ramped up my riding in 2015."
One story ends, another begins
That simple statement – "I really ramped up my riding" – covers a great deal, so let's look at it in more detail. Anwar retired from his position with the South African national oil company PetroSA in January 2015, and before retiring he had decided to pursue his dream of seeing the world from the saddle of a Harley®. So far, not so unusual; but the rest of 2015 saw Anwar travelling to three continents, riding to India Bike Week, European Bike Week®, covering Route 66 in the US, and riding with the South Nevada Chapter. Entering the Mileage Programme, he attained 40,000 miles status. And that was just the start.
"I'm widely travelled – in the last 25 years my job has taken me to some incredible places," says Anwar. "But my dream was to travel the world by motorcycle – specifically on a Harley-Davidson. So I started planning."
That first 883 was soon replaced by a Street Bob®, then six months later a Road King®. Then, at European Bike Week® in 2015, a demo ride on an Ultra Low showed Anwar that the Ultra was the way to go. "I tried the demo bike for a day in the Alps and I was blown away by how easy it was to ride – it suited my riding style much more than any other bike I had tried, so as soon as I got back home to Cape Town I purchased a new Ultra Low, with a lowered seat – and within a year I'd put 35,000km on it."
Tour de force
For 2016, Anwar decided to go 'all in' on the ABCs of Touring contest. Now fully retired and with time to ride, January saw a preliminary trip to Namibia and Fish River Canyon, followed by a 1,600km India trip, starting and finishing in Mumbai and taking in India Bike Week in Goa as well as four Harley dealerships. Because Harley rentals are not yet available in India, Anwar covered the trip on a loan bike from an Indian Harley rider – just one of the fringe benefits of the H.O.G.® fraternity.
Back in South Africa and Anwar was off again in March, touring round the country with visits to all 11 Harley dealerships, and a Memorial Iron Butt ride to Africa Bike Week in honour of a biker friend who passed on a year earlier.
Recently Anwar did a 2,000km Iron Butt Ride to raise funds for his high school, where his ties go deeper than most old-school connections; at that time South Africa was still in the apartheid era and Salt River High was at the epicentre of protests against the regime. "1976 was a tumultuous year for me," Anwar reminisces, with considerable understatement. "Salt River High was one of the very first institutions to protest, and I and nine other students were detained for anti-apartheid activities, for being part of a 10,000-strong protest march – arrested, detained for two weeks, put on trial and eventually acquitted."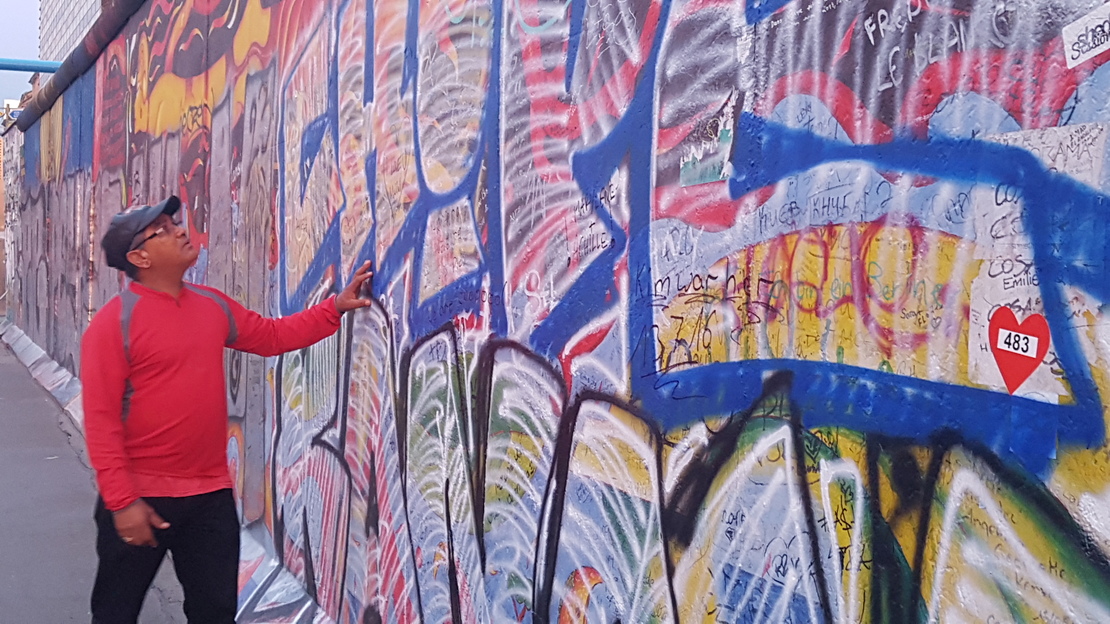 Globetrotting
May saw Anwar furthering his ABC ambitions with a trip to Europe. Renting a Harley from Harley Factory in Frankfurt, Anwar travelled to Berlin, Hannover, Amsterdam, Paris and back to Frankfurt, taking in a whopping 32 dealerships along the way. August saw his ABC entry ratchet up still further, as he flew to the US, hiring a bike in New York and covering 7,500km, taking in Milwaukee, Sturgis and 19 dealerships. By September Anwar was back in Europe for European Bike Week, then back to South Africa for another Iron Butt ride to the Greystone Rally, followed by the Black Rock event, the West Coast Rally and finally the Cape Seal Rally.
The ABCs of Touring programme provided the framework for the epic riding during 2016, but for Anwar it is the riding not the winning that is important. "If I don't win it then the winner definitely deserves it," he says. "I'm happy with what I've achieved – 66 dealers in total, including 4 in India, 12 in South Africa (assuming the relocated Bloemfontein dealership counts as two), 32 in Europe and 18 in the USA. I also completed two Iron Butt rides: one of 1,600km in 24 hours, and another of 2,000km."
A thirst for miles
Charitable fundraising for socially responsible causes has underpinned all Anwar's endeavours so far, with autism, heart and paraplegic charities benefiting, as well as the aforementioned Salt River High.
For most people this would be enough. But a chance meeting at India Bike Week has set the course for Anwar's 2017 adventure, a 'Cape to Cape' ride from Cape Agulhas at the southernmost tip of South Africa, to Nordkapp in Norway – the northernmost point in Europe – taking in the entire length of Africa, the Middle East, mainland Europe and the final push through the Arctic Circle to reach Nordkapp in August.
That is scheduled to be followed by a trans-European tour from London to Russia the following year, then a trip through the length of the Americas from Alaska to the southernmost tip of South America via Panama. Further tours not yet finalised include a possible South-East Asia trip and a circumnavigation of Australia.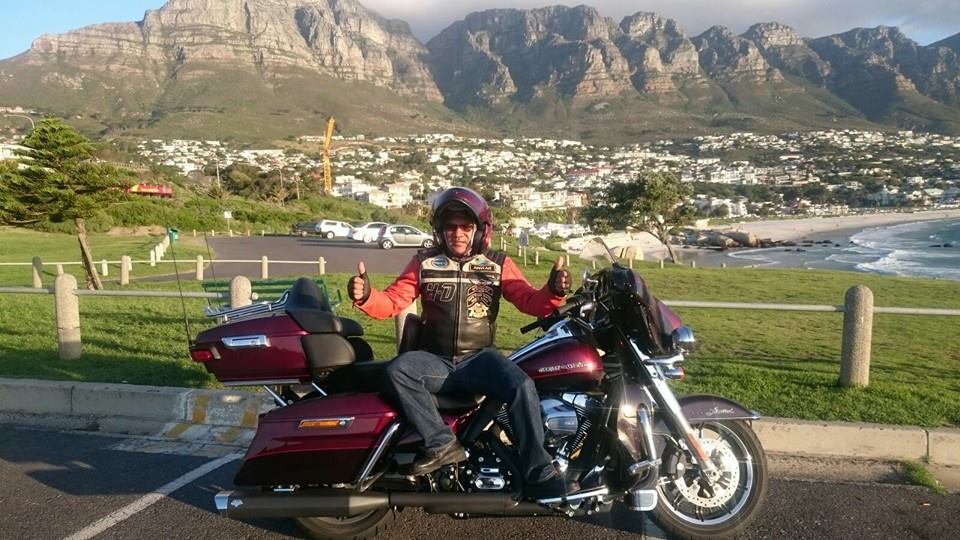 So what were the highlights of these astounding travels? "It's difficult to pin down one particular experience, every mile was special in some way," says Anwar. "India was an incredible experience – if you can ride there, you can ride anywhere – and riding across the Washington Bridge in New York, after 7,500km of riding across the US, my soul was soaring above me as I remembered my past as a little boy in Salt River more than 50 years ago, and how far I have come since then.
"I hope my experience shows others who may be thinking of doing something similar, that it CAN be done. My philosophy when I started was, if I don't do it now, maybe I never will – so I need to make the most of it. And in all that time I've had not one accident, breakdown or even a puncture. If you are responsible and put safety first it need not be dangerous.
"What attracted me to Harley-Davidson in the first place was the camaraderie and the relationships it opens up for you across the world – that is what is truly special about Harley and about the Harley Owners Group®, the doors it opens up for you."