Ready to ride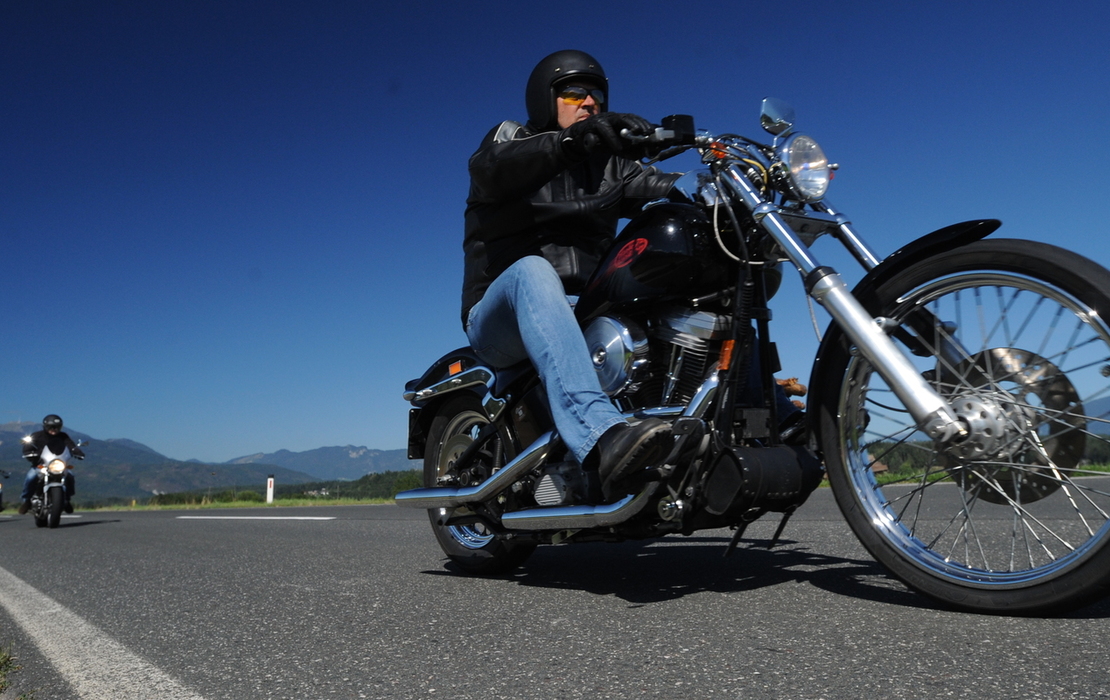 This summer, thousands of riders will be heading off on road trips, but how can you make sure your trip goes as smoothly as possible? Here are a few basic touring tips…
Every successful journey starts with a successful plan. How detailed it is (and whether you stick to it or not!) is up to you. But at minimum, it's good to have some idea of where you're heading. And it's always a good idea to make sure you can find your way back to familiar ground if you should get lost.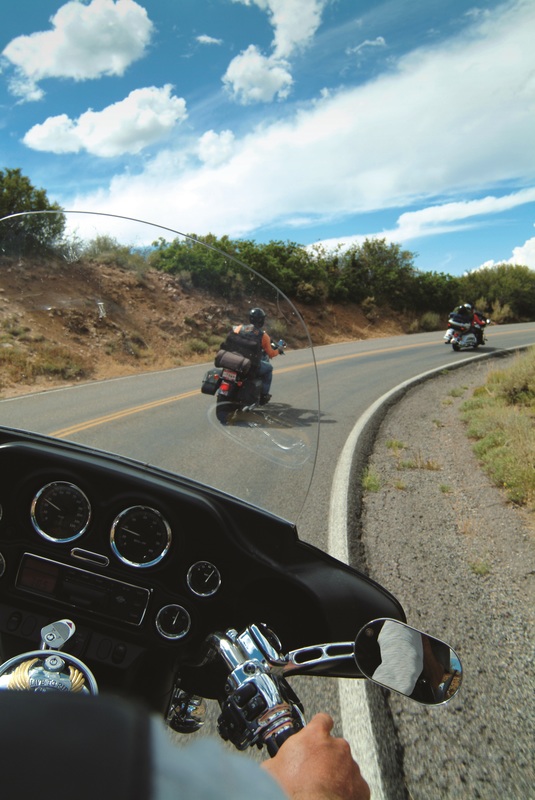 Riding gear
Helmet – Harley-Davidson strongly recommends the use of a motorcycle helmet that meets CE requirements whenever you ride.
Eyewear – Windshields and fairings do a great job of keeping the wind off your body, but they can't always protect your eyes from debris or bugs. Always wear approved protective eyewear or a helmet with a face shield.
Jacket/trousers – Durable outerwear can prevent a serious case of 'road rash' in a minor spill – or save your life in a major one. Look for high-quality leather items or special synthetic materials, such as those used in the Harley-Davidson MotorClothes FXRG line of apparel.
Boots – Durable over-the-ankle footwear gives you better footing while stopped, and protects your feet and ankles during a mishap. Waterproof boots can make packing rain gaiters unnecessary.
Gloves – Experienced riders pack several pair on trips to accommodate a wide variety of weather conditions.
Weather gear – Don't leave home without it! Keep a basic rainsuit packed at all times. If you're riding over mountains, remember that it can get mighty cold at altitude, even during the summer months!
Packing
Deciding what to bring on a long motorcycle trip is largely a matter of taste – more of an art than a science. The toughest part is usually deciding what you can do without rather than what you need. But there are certain essentials no smart road warrior should set off without. Among them:
✓ Basic tool kit and tyre gauge
✓ Small waterproof flashlight
✓ Mobile phone
✓ Rain/cold weather gear
✓ Spare gloves
✓ Basic toiletries
✓ Credit card/emergency cash
✓ Medical information (current medications, allergies, health conditions, etc.)
✓ Emergency contact information
✓ Motorcycle Owner's Manual
✓ Licence and insurance documents
Luggage
Saddlebags – Properly fitted soft or hard saddlebags (standard equipment on Harley- Davidson Touring family motorcycles) are very convenient for storing a wide variety of items. Just be sure to balance the load left to right.
Tour-Pak® – This is the little box that sits behind the passenger on Touring family models. Because it sits relatively high, it is best for storing bulky, lightweight items and things you need easy access to, such as maps, extra gloves, sunglasses, etc.
Touring Bags (T-Bags) – These popular bags strap to the backrest or sissy bar, and sit on the passenger seat or luggage rack. Pack heavy items on the bottom.
Miscellaneous – A variety of smaller bags are available that are designed to fit on to various parts of your motorcycle, such as fork bags or tank bags. Be extremely cautious, however, when loading items on to the front of your motorcycle, where even a small amount of added weight can adversely affect handling. And use only bags designed for that purpose.
Straps/cords/nets – Different types of straps or cords are available for securing extra bags or other items to your motorcycle. Bungee cords are convenient and popular, but some consider non-elastic cargo straps a better option because they can be tightened without stretching. Bungee-type 'cargo nets' are also practical and can be used to secure a wide variety of odd-sized items. Whatever type you choose, make absolutely sure everything is tightly secured and there are no dangling straps or hooks.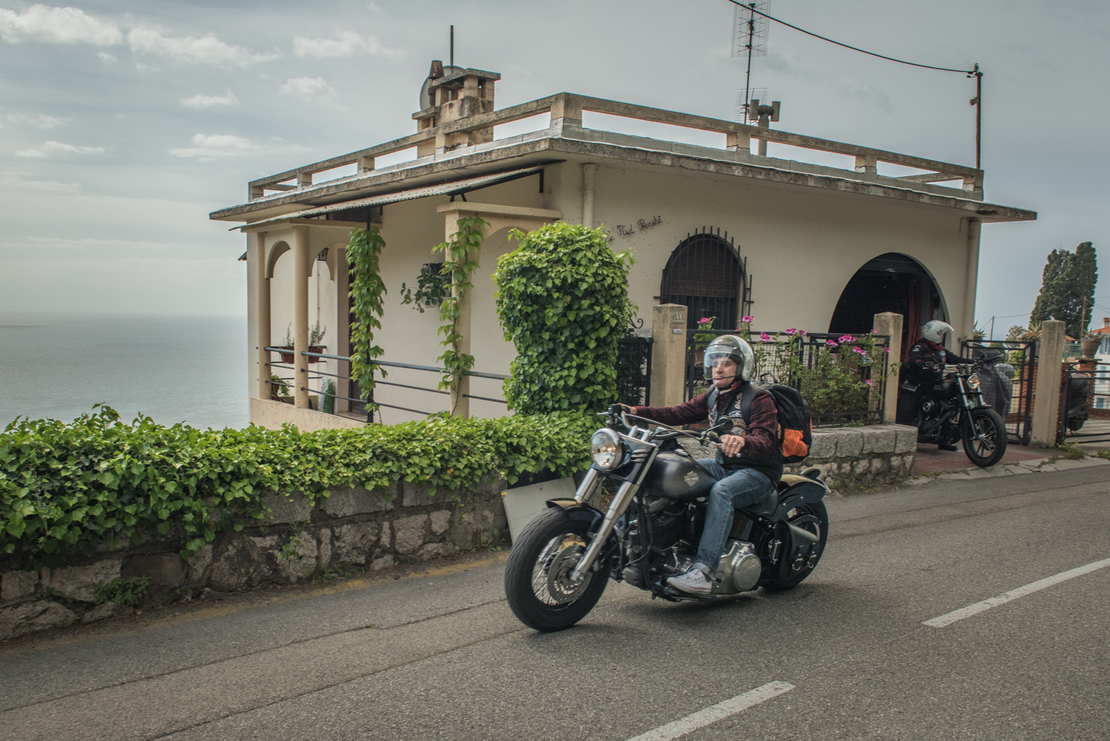 Loading
Load limits – To determine how much gear you can safely pack on your bike, check your motorcycle Owner's Manual for the GVWR, or Gross Vehicle Weight Rating. This number refers to the maximum recommended total combined weight of riders, your motorcycle and your gear. To determine load capacity, start with your motorcycle's 'wet weight' (vehicle weight plus fuel, oil, etc.) in your Owner's Manual, then subtract the weight of you and your passenger (including the gear you plan to wear). What remains is the maximum recommended load weight. Remember: Exceeding this amount is not just bad for your motorcycle, it can create a hazardous situation.
To maximise good handling, take care to pack the heavier items low – and as close to the motorcycle's centre of gravity as possible (that means toward the front when packing items on the rear of your bike).
Technicalities
In all the excitement of figuring out what to pack and how to fit it all on your motorcycle, it's not uncommon to overlook the needs of the motorcycle itself. A few well-spent moments before you take to the road can prevent some monumental headaches later. Before any ride, take the time to inspect your motorcycle. Bike inspection guidelines can be found in the Safe Riding section on www.harley-davidson.com
It's up to you
In the end, it's the responsibility of each individual rider to make sure he or she is fully prepared for each journey. Consider the ideas presented here as starting points. For more complete information, read books, log on to members.hog.com, and, perhaps most importantly, talk to friends and fellow riders. Experience is the best teacher, and tapping into the minds of veteran riders you know is a great way to learn!
TIP: 'ICE' IT
ICE stands for 'In Case of Emergency', an abbreviation paramedics know to look for at an accident scene. Store your emergency contact numbers in your mobile phone prefixed with 'ICE' (eg, 'ICE Dad' or 'ICE Pat'). This will make it easier to contact your loved ones quickly in an emergency.