Technical mastery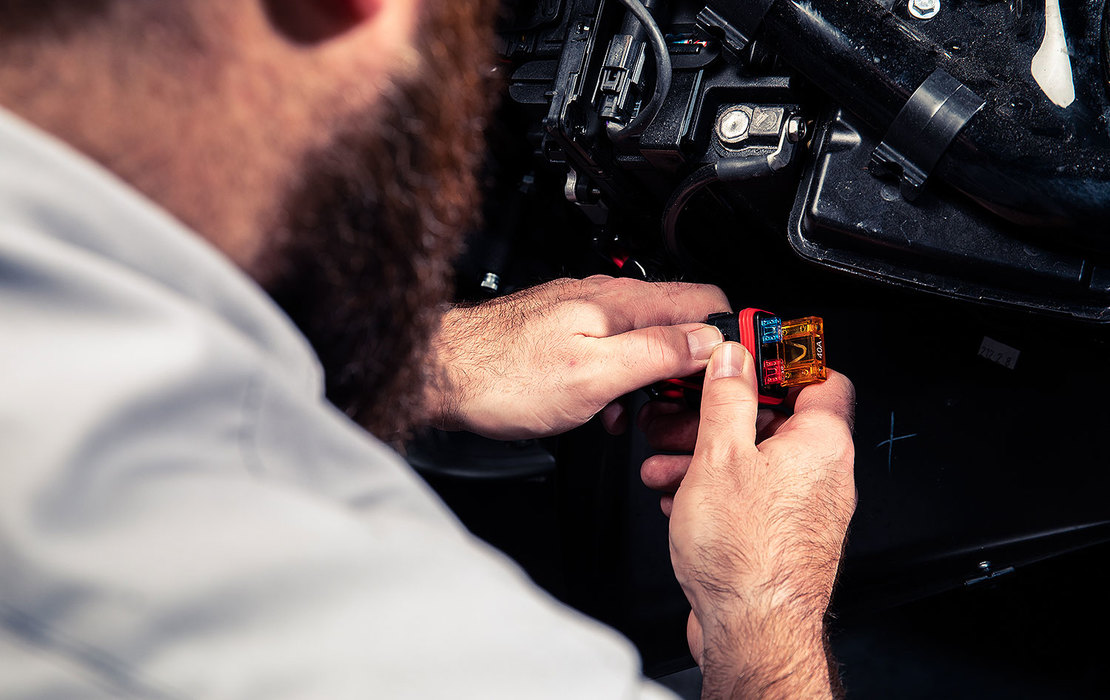 The Harley-Davidson brand is built on its people. Here, Mark Weston educates us on what it takes to become a fully certified H-D technician
Words: Jeremy Pick
Photos: Jonathan Fleetwood
Harley-Davidson® technicians are entrusted with keeping customers' bikes in optimal condition. Designed and developed by the Motor Company, expert training courses equip technicians with the skills and knowledge required to ensure any issues can be identified and resolved effectively, while keeping riding downtime to a minimum.
Mark Weston, International West Regional Technical Training Lead, is tasked with making sure that the training offered to Harley-Davidson technicians continues to be the best in the business. "The aim is for technicians to have the skills to diagnose and fix issues first time," says Mark. "Our customers' bikes are their pride and joy, so the more highly skilled and trained our technicians are, the faster our riders are reunited with their bikes."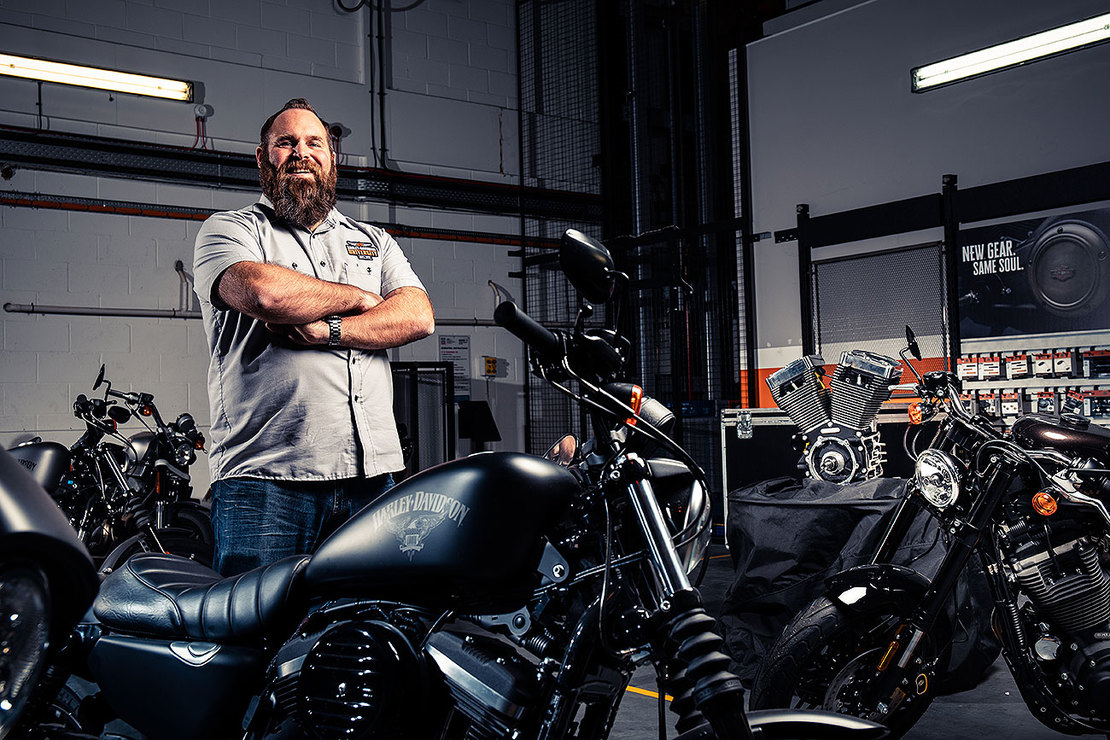 Level up
Training is a rigorous, demanding process with each stage marked by a different level of qualification. During training, HarleyDavidson technicians advance through the levels, learning everything from basic adjustments to full engine and electronics stripdown and rebuilding in seminar-style sessions.
Even technicians with a wealth of experience have to begin at 'Staff' level recognition. From there they move on to 'Technician', then through 'Advanced Technician' and 'Expert Technician' to the pinnacle of technical skill: 'Master Technician'. Attaining Master Technician certification takes a minimum of three years, with training co-ordinated under the most extensive methodologies and participants subject to uncompromising testing standards, to ensure the skills have been effectively transferred.
A global operation
Training for Europe, Middle East and Africa takes place at one of six training centres based in Belgium, France, Italy, the Netherlands, Spain and South Africa. In each school, face-to-face instructor-led training is conducted during the offseason from early October to mid-March (excluding South Africa, where the riding period is less seasonal than Europe). And it doesn't stop there – technicians continue to engage in remote online e-learning throughout the year, and are constantly updated on new technologies. Specific high-level training for the trainers themselves takes place at H-D University, based at Juneau Avenue, Milwaukee.
Insider information
"Technicians need to understand the systems properly and be trained to diagnose and fix any problems to the highest levels of skill and accuracy," says Mark. "The training process is not simply about finding faults and fixing them, but using the correct logical process to using isolation techniques to narrow down the problem, identify the issue and find the most effective fix. That means getting from broken to fixed quickly and efficiently at the lowest cost, giving our customers 100% confidence that the best technical staff with the best training, tools and diagnostics are working on their bikes."
Since new innovations are constantly being introduced to Harley-Davidson motorcycles, technicians need to be ahead of the game. The Harley-Davidson technical schools are set up to provide education on new equipment and technology before they reach the customer. Recent examples include the latest Touring platform infotainment system, the BOOM!™ Box GTS, and the new Traction Control System (TCS) on Harley-Davidson® Trikes. Technicians learn to wield the latest diagnostic equipment developed specifically for Harley-Davidson motorcycles as well as all the special tools, technical information and service bulletins available – advantages that cannot be matched by those operating in the aftermarket.
Future proof
These practical advantages become even more crucial when radical and disruptive new technologies are introduced. As motorcycles become more complex, with perpetually advancing electronics, hi-tech satellite navigation systems and enhanced powertrain equipment, accuracy in diagnosing and fixing issues becomes even more important. The most extreme example is electric vehicle (EV) technology, with the radical new Livewire™ motorcycle launching in August this year.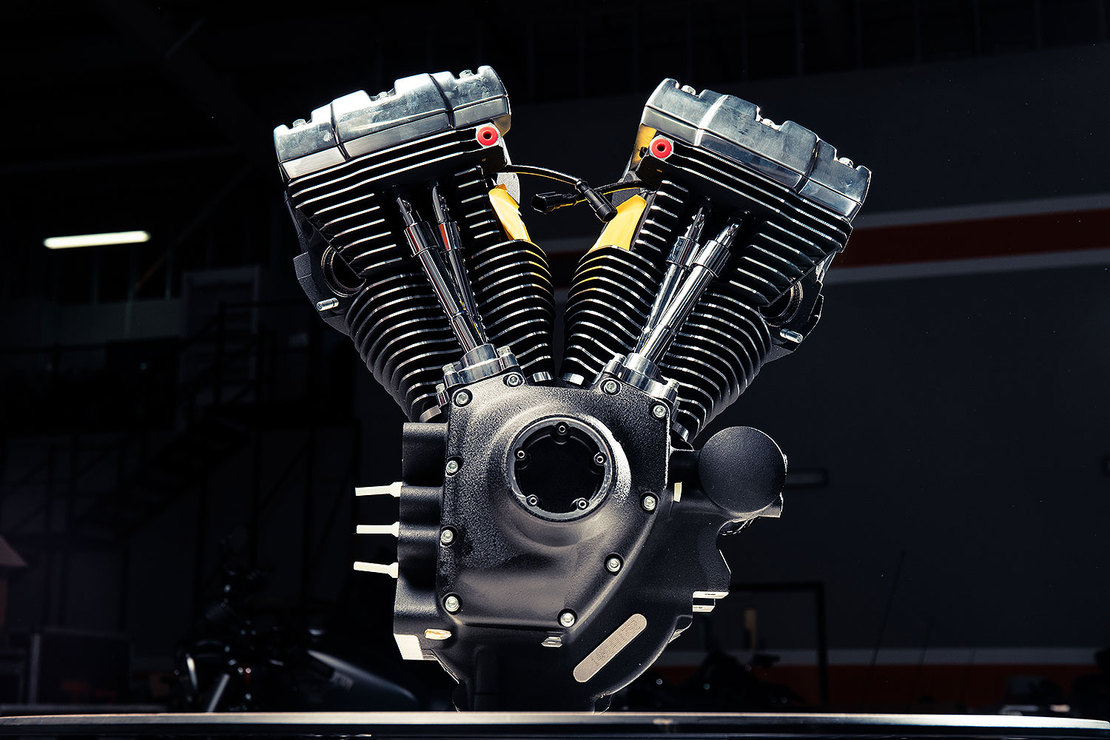 "EV technology is completely different to anything Harley-Davidson has done before and each dealership will be trained in servicing, repairs and upgrades to the new bikes well before they are seen in dealerships," says Mark. "Dealer technicians will understand the differences with this new technology just as they do with the more traditional air-cooled engines and powertrains.
"Harley-Davidson technicians are recognised across the motorcycle industry as the most highly trained and skilled in the business. We continue to build on that skill level to ensure customers can have absolute confidence that the training and skill of authorised Harley® technicians will provide the legendary service Harley riders expect. That means that our customers can feel completely confident that their pride and joy is in the very best hands – those of our highly qualified and factory-trained technicians."
MORE ABOUT MARK
As Technical Training Lead for the International West region, Mark's role is to ensure that technician training is properly planned and executed, and that trainers have all the equipment and skills required to deliver this at the highest level possible.
Mark previously worked as a technician in the Royal Air Force, and then moved into motorsport, culminating in Formula One. Technical training and management roles at Audi, Seat and Volkswagen then followed, before he took up the position at Harley-Davidson.
"This role allows me to work towards my true passion, which is people development – with Harley-Davidson, I saw an opportunity to do this for a brand that I have always adored. I love all things technical and will regularly be back on the tools at the weekends, helping out friends at the race circuit or in the garage. I am very lucky to have a role where I love the job, the subject matter and the company."
His favourite bike? "Currently my bike of choice is the Breakout® – I love the classic chopper style and I find the riding position is perfect. I love the Forty-Eight® as well, for its raw nature and classic style, and with a set of mufflers it sounds epic; but my dream bike has to be the Road Glide® CVO. I love the look of these, and the surprisingly agile handling for such a big bike; to top it off, the Milwaukee-Eight ® 117 is a true beast of a motor that makes the bike absolutely fly."