The great rally recon ride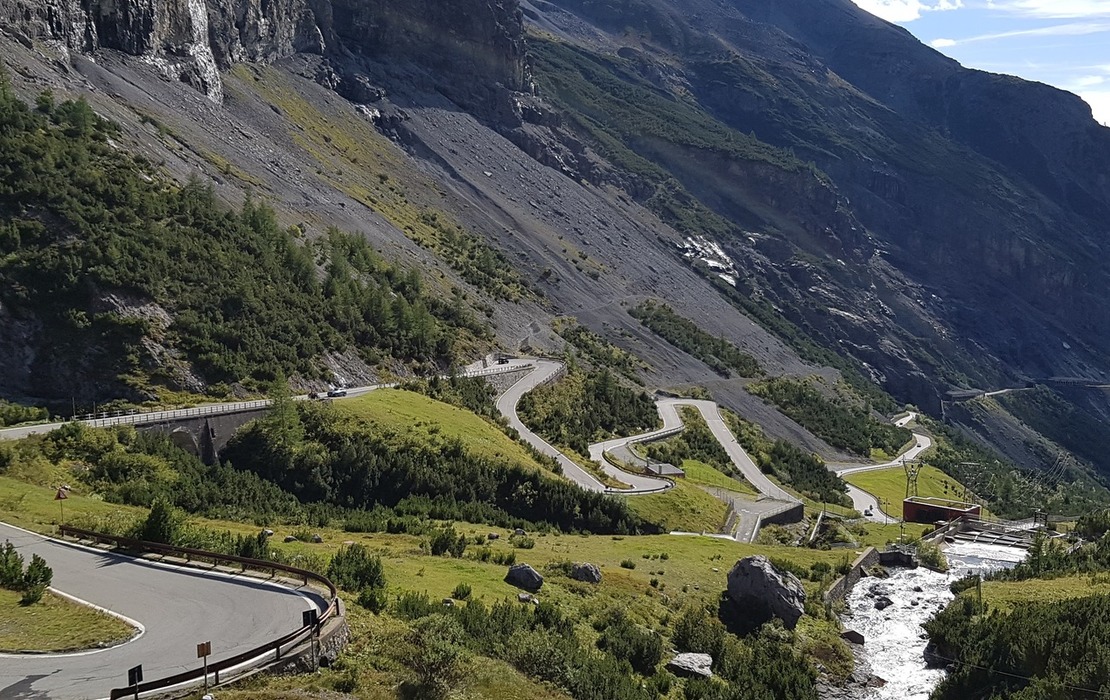 Julia Ruznyaeva from the Yekaterinburg H.O.G.® Chapter in Russia travelled more than 6,000km in 20 days, on a mission to visit some major European events
Every year I plan my bike tours, one of which is always alone. This year I decided to devote a bike trip to three events: Prague Harley Days®, European Bike Week® at Faaker See and the Minsk H.O.G.® Rally. In between, I planned to ride some beautiful European roads and spiralling mountain highways, across parks and old towns.
Minsk, the capital of Belarus, was the point of departure for my trip. My home city of Ekaterinburg is some 2,500km east of Minsk, so I moved the bike to Belarus in advance to save time reaching Europe.
Off to conquer Europe!
Well, off we go! I whizzed from Minsk along a free highway straight to the Polish border at Damachava. It was raining in the queue to the border crossing, so some kindly car drivers let me go ahead of them. At the checkpoint shed I passed the time talking to people crossing the border. A girl travelling alone on a bike attracts genuine interest and plenty of questions about the route, the roads followed and impressions obtained. Border guards checked all my documents and the things in the backpack with some amazement, and soon let me through with a smile to conquer Europe. I raced along narrow Polish roads amid fields and small settlements for an overnight stop on the outskirts of Warsaw, where I mapped out an unconventional route for the next day.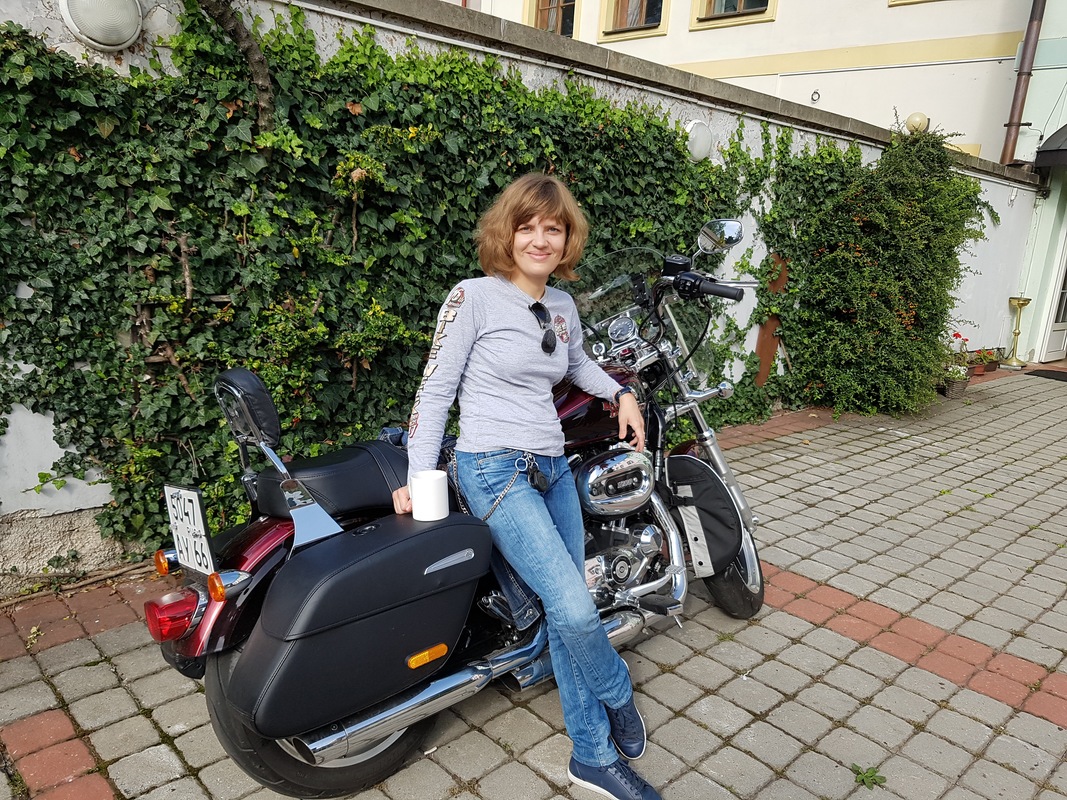 I decided to take a ride from Warsaw along narrow roads amid the fields and villages of Poland. En route I visited the 14th-century Olsztyn Castle where Nicolaus Copernicus lived and created his scientific theories, as well of Bobolice Castle. I had the feeling of being in a beautiful medieval fairytale.
Next day I rode along the fabulous road from the Polish town of Walbrzych to the Czech town of Trutnov. The road goes through two national parks: Landscape Park Sudeten Walbrzyskie on the Polish side and CHKO Broumovsko on the Czech side. Beautiful views, narrow pathways, a small lake amid breathtaking cliffs, a twisting mountain highway as well as smells of forest, mushrooms and wild flowers… I was just besotted with it all.
Party in Prague
Having stayed overnight at the border with the Czech Republic, I set off for Prague. Where should be the first destination for a person travelling by Harley? Of course – an authorised H-D® dealership! After buying a couple of branded T-shirts I set off for my hotel.
The next day I attended Prague Harley Days®, where I met some of my fellow chapter members and some old friends. The huge expo centre near the city centre was set aside for the event, and everything was organised superbly! A food court, kiosks with commodities for bikes and riders, a concert venue, a boxing ring, an exhibition of old and custom Harley-Davidson® motorcycles and, finally, the most interesting thing for me – a presentation of the 2018 year bike models. The innovations left such a strong impression on me. I reviewed all the different models, touched them and had a seat on them, then gave a sigh and went to my favourite Sportster®.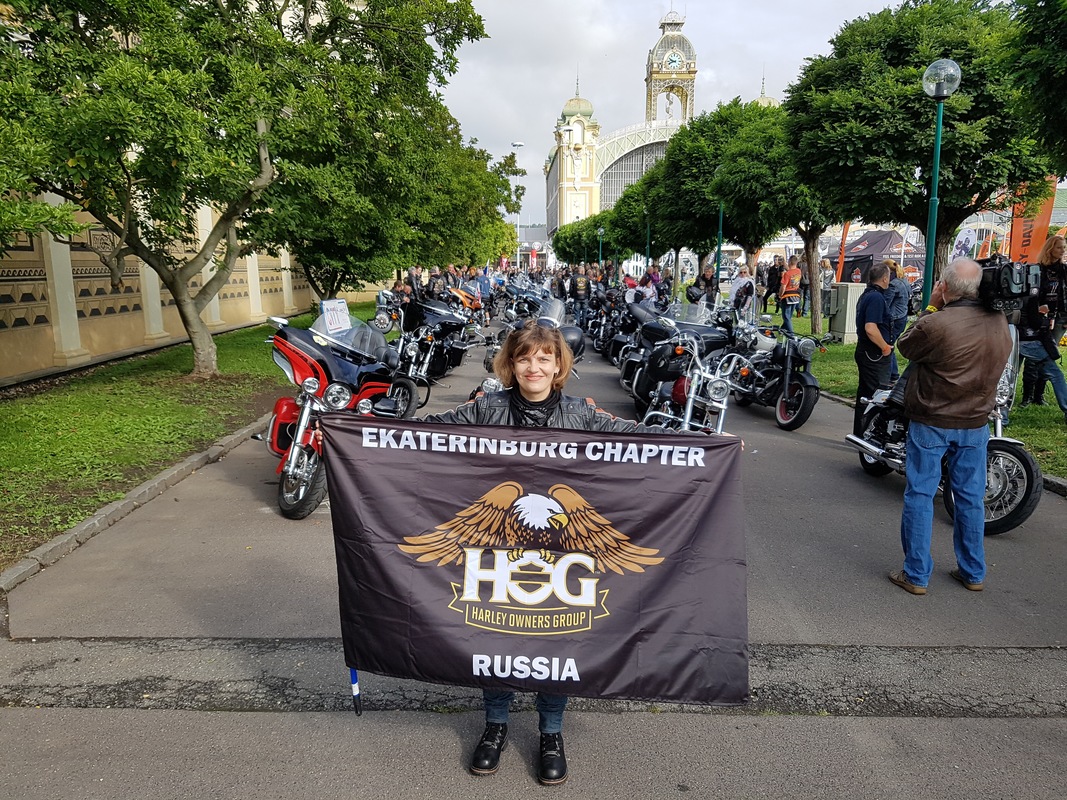 The parade at the event was perhaps one of the best-organised in which I had ever participated. The parade's route lay straight through the Prague's old town, with stops at two main squares. It was so cool to take a ride together with my 'congenial souls' through the centuries-old city… it gave me goosebumps!
Onwards to Austria
After a fantastic time in Prague, it was time to move on towards European Bike Week® at Faaker See in southern Austria. First, though, I joined my friends from the St. Petersburg Chapter for a one-day ride to the German town of Berchtesgaden, right on the border with Austria. We had a great ride, spent some time walking around the town and mingled nicely at the dinner. Many thanks to the St. Petersburg Chapter for the warm reception!
In the morning I returned to my solo route, and rushed off on Austrian roads towards Liechtenstein and Switzerland. En route I met bikers from various countries who were riding to European Bike Week. I communicated a little bit with some of them, mixing Pidgin English with body language. My foreign languages leave much to be desired – I hope to acquire a second language by next year!
I crossed the border into Liechtenstein, and passed through this tiny country in literally half an hour. I have to say that this is a great country for a one-off visit. It's pretty enough to ride along the highway, dropping by the capital, Vaduz, and visiting its castle. The Harley-Davidson Graubünden showroom in Switzerland dramatically impressed me! I expected to see just a small shop, but it actually turned out to be a huge modern-style building. I spent a full hour exploring it and trying things on.
I stayed the night in a small hotel featuring a gorgeous view over a valley, before moving on the next day to conquer the mountain passes of Switzerland and then the legendary Stelvio Pass in Italy. It was just an outburst of emotions – such striking beauty took my breath away! I rode along the roads amid mighty mountains and coniferous forests, through snow and icy brooks, and approached the one-way Munt La Schera tunnel, which runs through the mountains to Italy. I was lucky – the green light turned on within five minutes! After just a few kilometres in the tunnel I emerged into Italy, which welcomed me with sunshine and mind-blowing views of a mountain lake.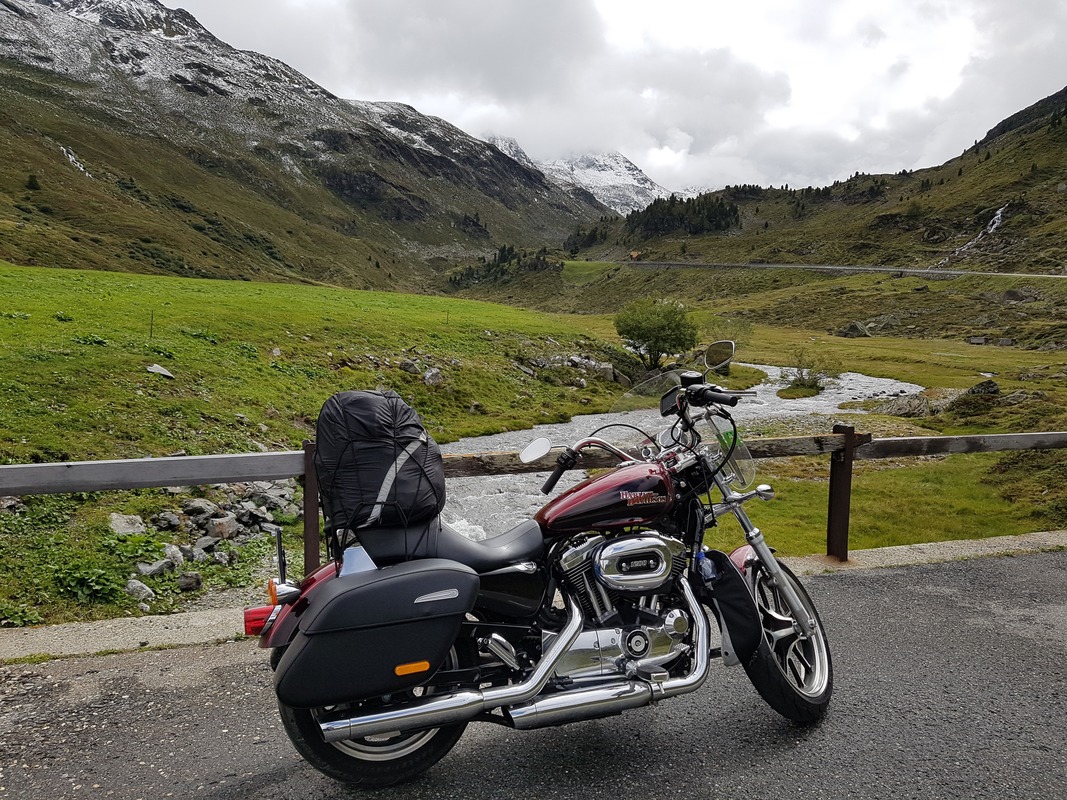 In high spirits following a meal break, I started off around the lake toward the Stelvio, the second-highest paved pass in the Alps. As I conquered its altitude of 2,757 metres, my expectations proved true in every detail – it was mind-bogglingly cool! There, high in the mountains, my bike with a Russian vehicle registration plate again attracted plenty of interest. Many travellers came up to talk and take pictures of my Sportster.
Upon that I headed off to Austria through the Dolomites for European Bike Week. I ascended a funicular railway to mountaintops where there were no asphalt roads. The view that opened up at the top was simply stunning: lofty cliffs, green meadows with Alpine flowers, cows straight from the adverts of Milka chocolate. After all that I darted off at speed for Faaker See, where I met up with our chapter.
First time in Faaker See
The 20th European Bike Week in Faaker See was the first time I had attended such a huge bike festival. I had never seen so many bikes in one place! All of them circled around the lake in a virtually continuous flow, and the roar of their motors permeated everything around. For the whole week, Faaker See becomes the complete biker scene: bars, cafes, several stages for bands and performers, bike exhibitions, bazaars with stalls selling bike outfits, spare parts, instruments and tools, bike services, a stand with new models of Harley-Davidson 2018, and so much more. There were surprise meetings with old friends, and new acquaintances made with bikers from different countries. Overall, it was an amazing atmosphere amid the beauty of the Alpine foothills.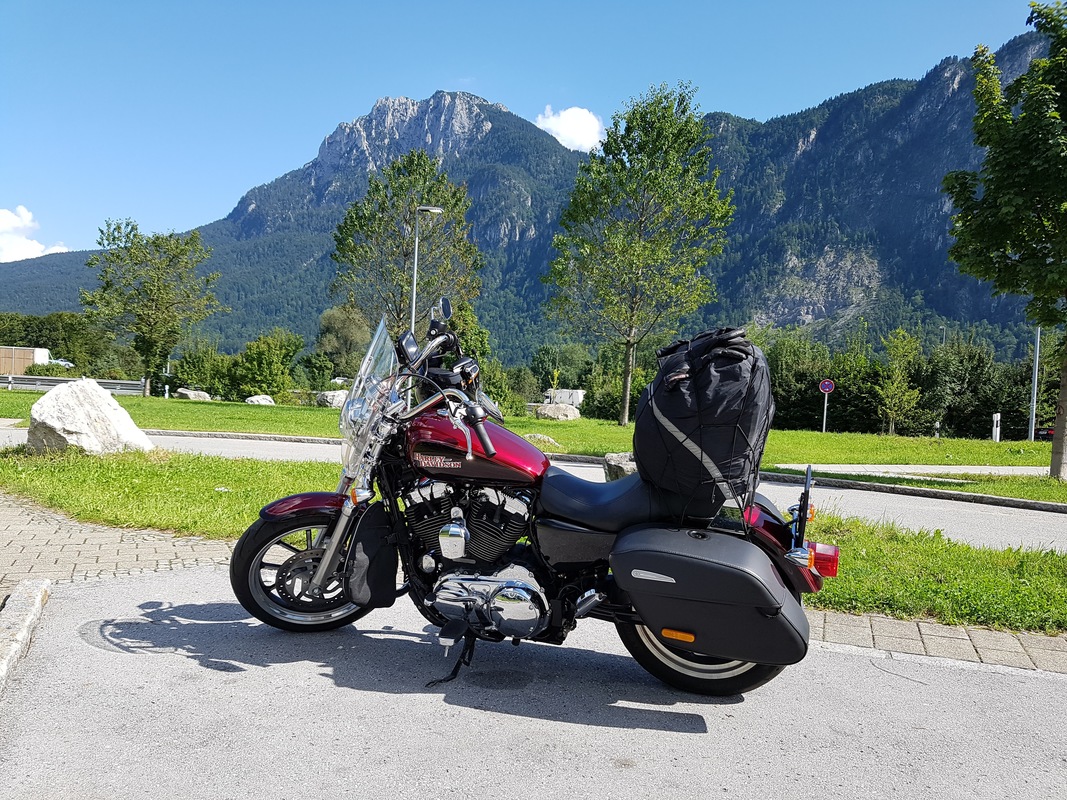 The parade at European Bike Week was colossal – it took bikers two hours to line up into the eight-kilometre road train. There was all manner of crazy costumes: Native Americans, Vikings, witches, angels… even at Halloween I had never seen such a diversity of costumes! Several thousand bikers dashed with a roar around two lakes and through several towns. The road train was met and welcomed by crowds of people. That was way cool! We circled along the route for two and a half hours. Toward the end of the parade our chapter turned out to be right behind the police escorts, and our chapter banner was flaunted in front of the multi-thousand train of bikers.
Magical Minsk
At the close of European Bike Week I started moving toward Belarus for the Minsk H.O.G.® Rally. The first stop was in Budapest, the capital of Hungary. The weather was wonderful (sunny, 29°C), so I decided to spend the whole day in the city. I walked along the beach promenade, visited a fisherman's bastion, did the sights of the House of Parliament, paid a visit to old churches and even listened to a bit of organ music in an old cathedral. Looking for another church, by chance I came upon a memorial to Soviet heroes-liberators. It's a city of extraordinary beauty, and I felt a desire to return some day.
I whizzed through Hungary and Slovakia, and then in the small Polish town of Iwonicz-Zdrój I just gasped: so many wooden buildings built in the town back in the 19th century still endured! An old church, a city council building, a bazaar, and so many other constructions – I felt as if I had been carried back to the 1800s. After that I rode towards the border with Belarus, and passed through it – a bit more riding, and I was back in Minsk.
Traditionally, the Minsk H.O.G. Rally has become a must-attend event of the biker season where a major part of our chapter meets up. Some bikers ride all the way from our home in Yekaterinburg, while others complete their tours in Europe. The first day of the event is dedicated to bike excursions to interesting places and sightseeing in Minsk, with an evening dinner at a restaurant. It's so great to meet up and spend the time with H.O.G. members from so many chapters talking about bike trips to various places of the world, about new Harley-Davidson models and sharing one's impressions.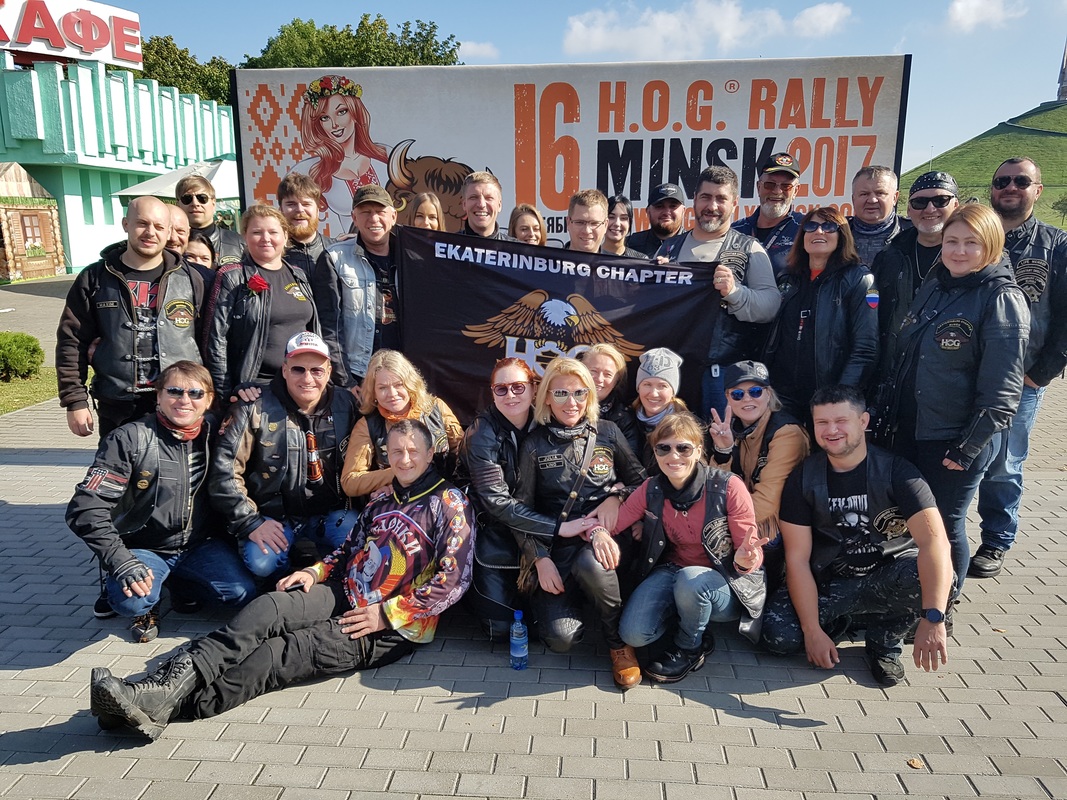 The parade at the Minsk H.O.G. Rally contained 7,000 bikes ridden by bikers from 15 countries. The event is not intended solely for bikers, it's a celebration for the whole city: rock music, a bike exhibition, competitions and, of course, test rides of various Harley-Davidson® models.
The Minsk H.O.G. Rally culminated with a grand club party attended by chapters from Russia and Belarus, as well as the Baltic countries, Poland, Finland, Great Britain and even from Saudi Arabia. There were fabulous performances by the bands Nazareth and Sunny Day, and everyone in the hall sang famous hits of Russian rock – special thanks for this, it was unforgettable! But the very best thing about the evening was the fantastic camaraderie and wonderful people united by their common affection for bikes. A magical evening!
Since setting off on my first solo journey two years ago I have learned that you must first overcome your fear of the unknown, as you will be alone with the road in a foreign country. Every minute you are almost overwhelmed with emotions from contemplating the nature of life; you begin to meditate, resulting in a mental state where your head is not overloaded with problems and you can truly enjoy your life in the 'here and now'.